Morning Everyone!
I have been thinking a lot about where I grew up and its MAJOR impact on my design aesthetic. When I was a little kid, my parents purchased and began renovating an 1803 Federal Landmark.  Fast forward almost 40 years and while it is still jokingly called the "Money Pit", so much has been accomplished.  It has high ceilings, large rooms and beautiful details common of the day. Due to the size of the rooms, they can accommodate oversized antiques, grand wallpaper prints and bold colors.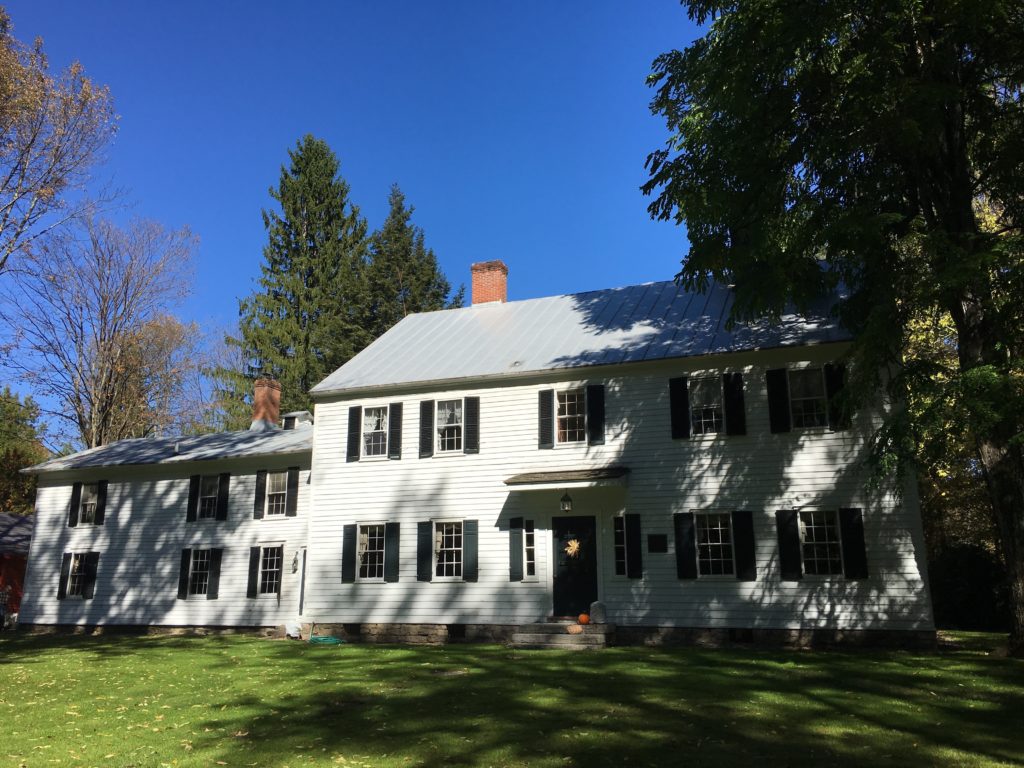 All of this has seriously skewed my view of scale. Is this print too big? Never. Is this color too bold? Nah. Will this piece fit in the room? Of course! Needless to say, I currently live in an updated 1930s transitional colonial and I do need to be more aware of scale overall….and I have promised hubby I will measure more often before purchasing things.
I will post some fun pics from my parents house in the near future, but in the meantime here is what they have been working on:
THE.BARN.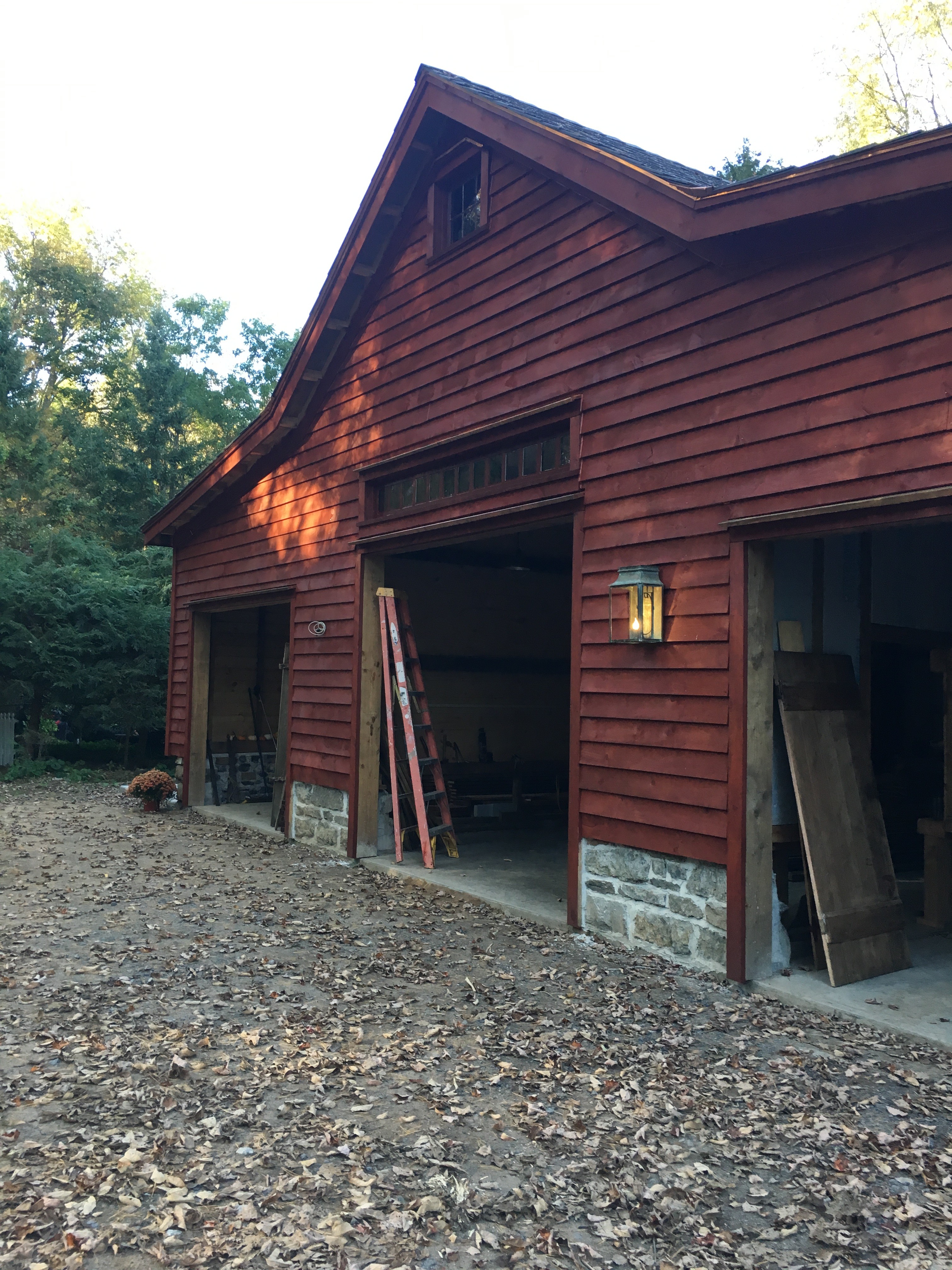 We celebrated my dad's birthday in his barn and it was a lovely scene amidst the construction. Cannot wait to see what it will look like when the doors are finished and added. I am in love with the lighting…and its scale. More pics soon! Happy Fall!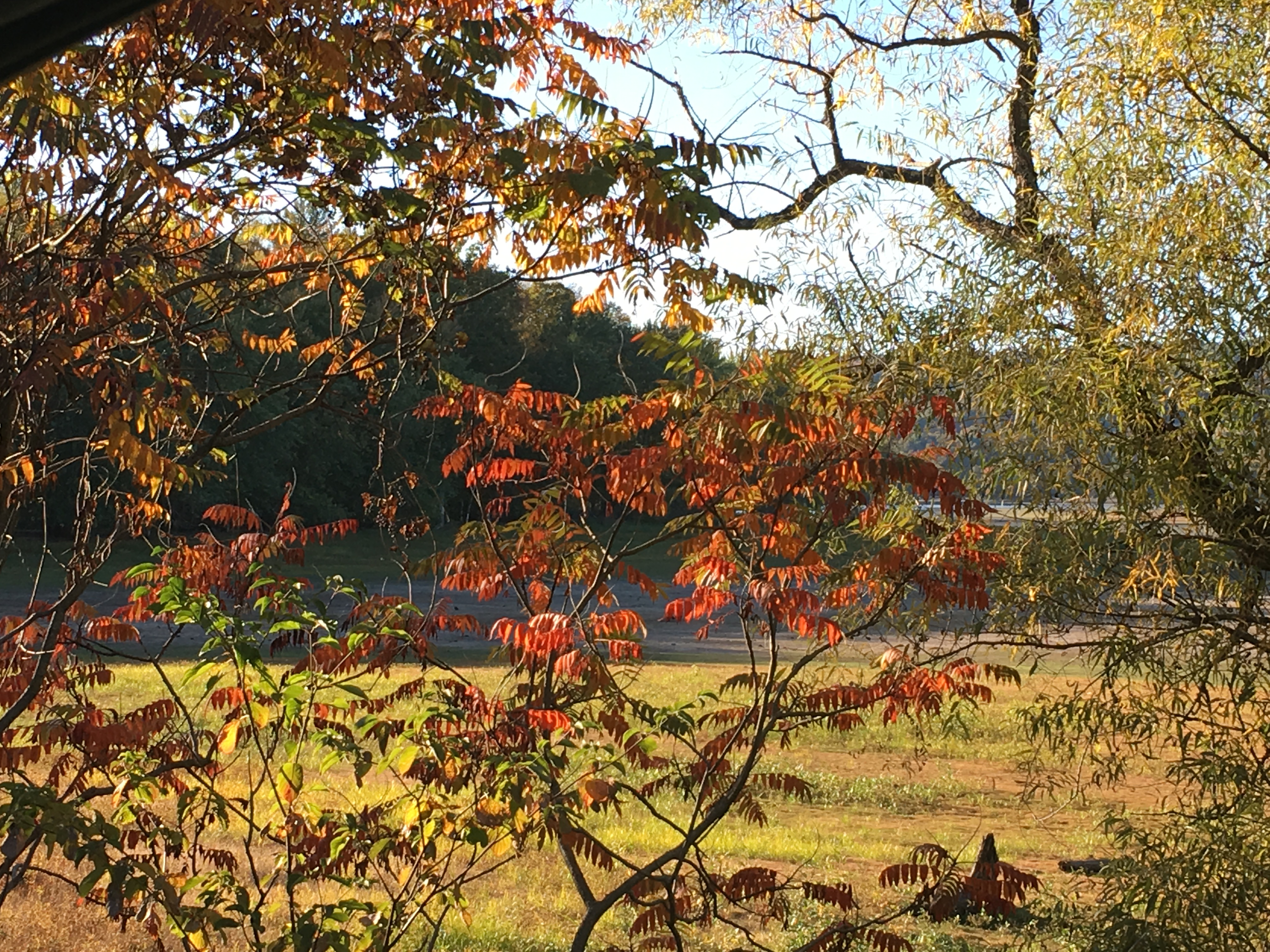 xo,
Kelly