Morning All! It's Thurrrrrrrrrsday! Which also means a One Room Challenge update! You can see last week here and check out all the amazing participants' progress here. I cannot believe five weeks have gone by! Well, here is what I have tackled so far, completely DIY (with a shoutout to hubby for his help installing the trim and laying out the design on the closet door #thatfastidiousnessreallycomesinhandy):
Prep, paint, prep, paint, prep, paint….(you get the idea) for ceiling and walls
Tore out the carpet
Added base molding
Painted abstract closet door design
Sourced new curtains, pillows, rug, lampshades and linens
Created fun desk area and added new chair
Changed up furniture layout to create better flow  make my client happy
Tackled closet for better storage and to remove dresser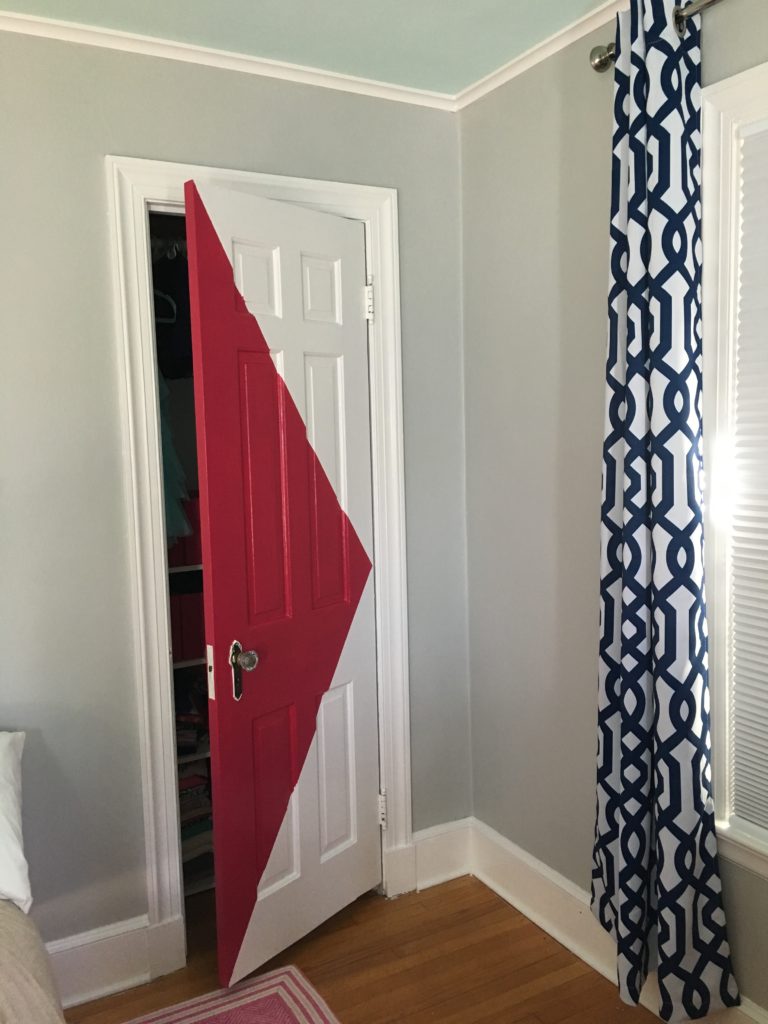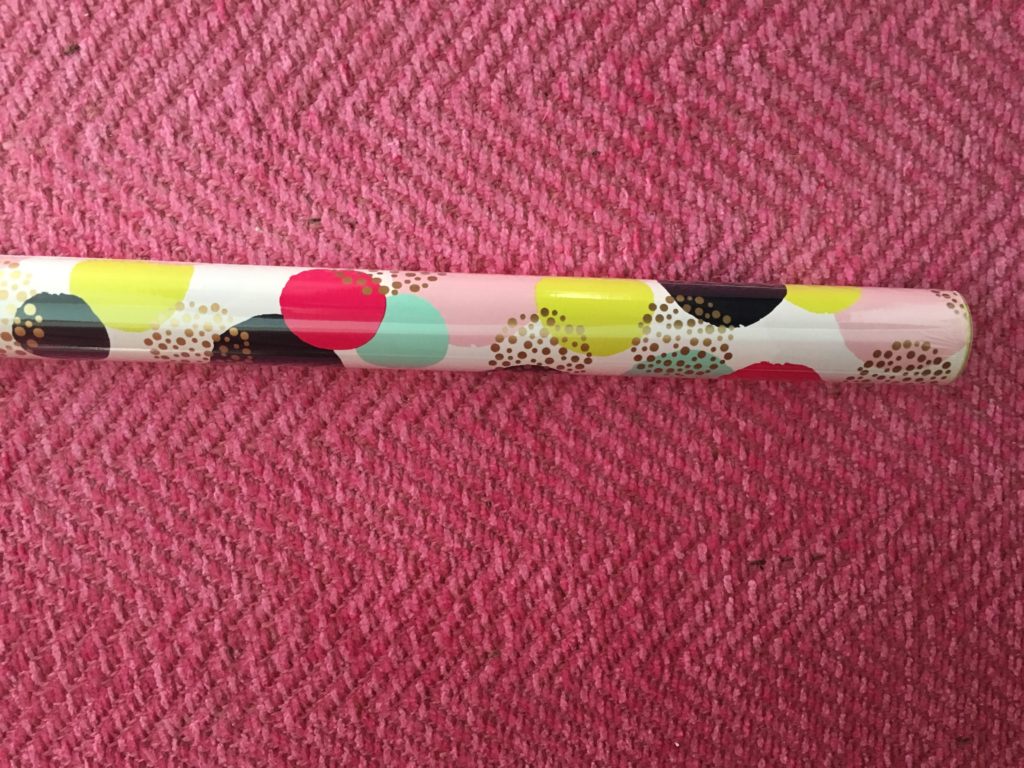 And, here is my list to complete this week before the final reveal next Thursday. It is all about the details at this point:
Choose art and photos and get them framed and hung
Style bookshelves
Try my hand at creating a unique abstract as a gift for my daughter.
IF the weather cooperates (they are showing a snowflake for Monday…really!) then I will paint this cute shelf my husband's grandfather made and incorporate it into the room as a nightstand. It is pretty beat-up having moved with us from city to city, but with major sanding and a few coats of Hale Navy it will shine!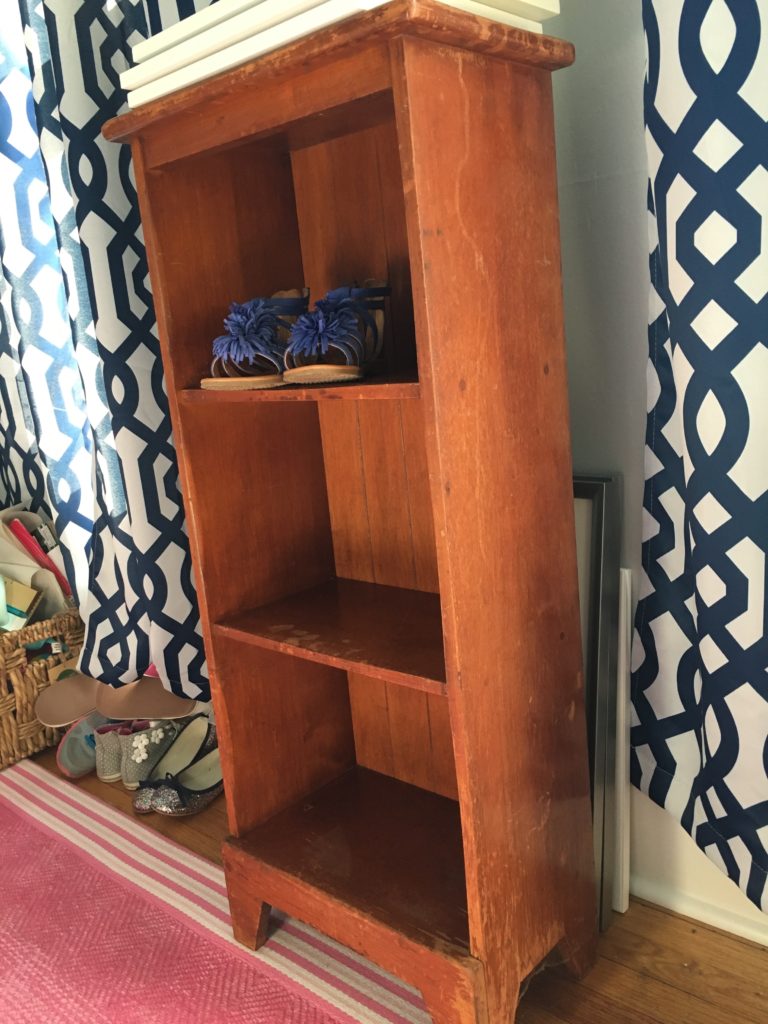 Cannot wait to show you the reveal- down to the wire on this one!
Best,
Kelly