Hi All! It's the end of October…What!? Not sure how that happened but the countdown to all the Holiday goodness has begun at our house.  No matter what holiday you celebrate, if you are like me, there is an anxious excitement that begins to creep in as November arrives.  I typically try to pull together my lists as soon as possible (school parties for kids, client project wrap-ups, decorating for the home and office…you know the drill…) so that I can enjoy the season and all I have to be grateful for (rather than running like a woman with her hair on fire from one thing to the next).  Full Disclosure: I have not mastered this and every year there is a little bit of the latter, despite my best attempts to plan ahead #holidaygoals.
I thought I would share one particular list with you on this November Eve, because it is truly comprised of things you can do now to be sure your house is ready for overnight guests from now until the New Year. Here we go:
Number One: Check your bedding. Is it the right size, is it laundered and ready for use, do you have extra pillows? I always try to have an extra pillow for those who like to read in bed, and an extra throw blanket! Here are some of my fav finds: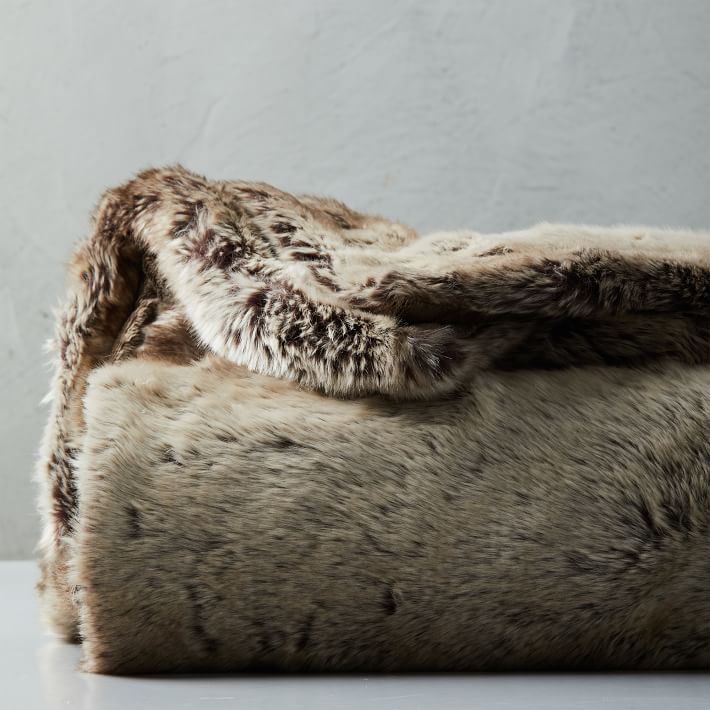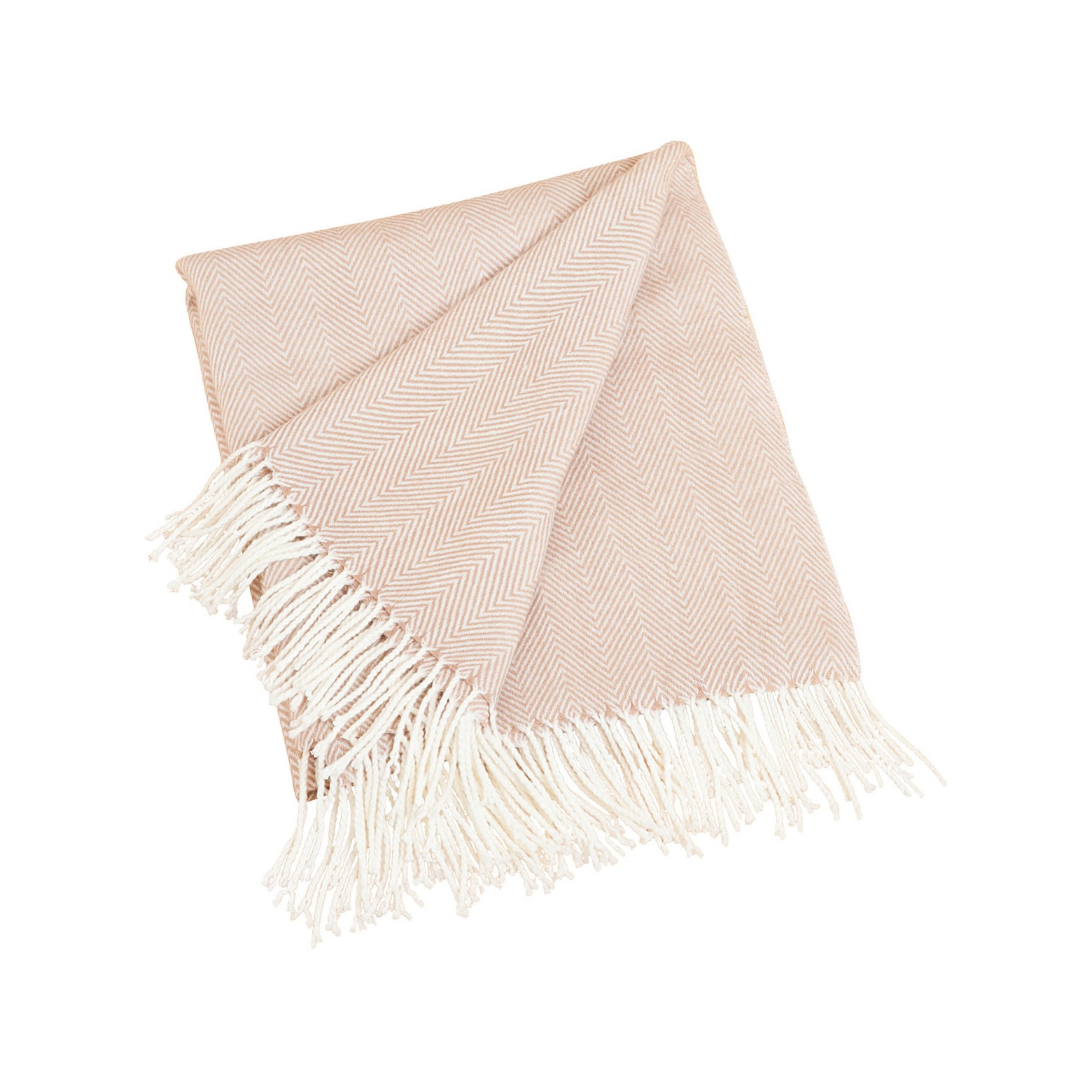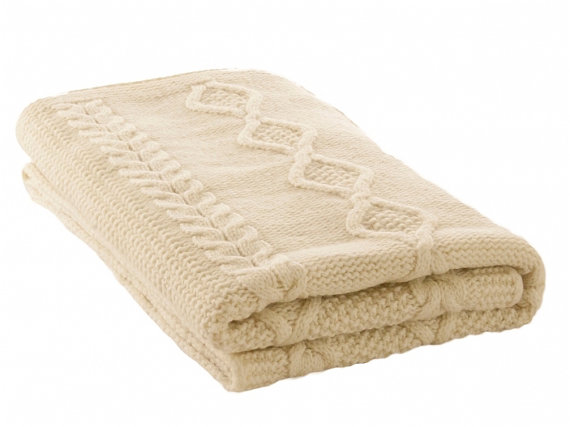 Number Two: Fresh Towels. I love white towels because I can bleach them and know they are super fresh! However, one particular Thanksgiving we had a lot of family visiting, all sharing one bathroom, all with white towels….so in a pinch I grabbed clips, wrote names on them with a sharpie, and attached them to the individual towels while they dried. Lesson learned. Buy different sets of towels in multiple colors. The Nate Berkus collection at Target has worked well for me- they launder nicely, are budget friendly and come in a ton of colors!
Number Three: Fresh flowers. While this isn't something you can necessarily purchase ahead, you can prepare your vases and have an idea of what you are going to implement. I like to include a small vase of flowers on the nightstand, as well as in the bathroom.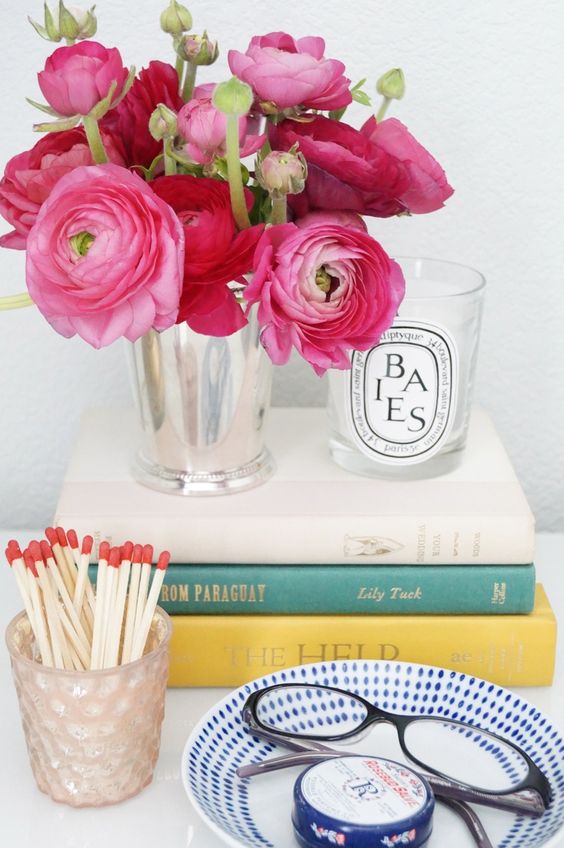 Number Four: Toiletries. When I was a kid and would go shopping with my Mom, she would always buy toilet paper, some toothpaste, and hand soap. We still tease her about her epic collection of hand soaps. However, she was always prepared for company, and now even her grandkids check her holiday themed hand soap in the bathroom- what scent, what color etc.  Also, when overnight guests arrive, inevitably someone needs toothpaste and even though my husband is a dentist we too always run out! Sigh. So just stock up now and be.done.with.it.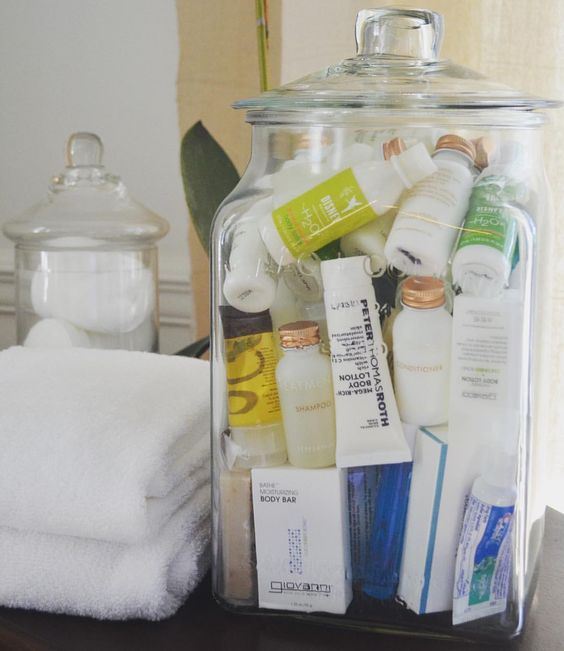 Number Five: Throw blankets and floor pillows. Tuck them away, put them in baskets, display them on the couch- whatever your preference, just make sure you have plenty. While we have family staying with us there are many a movie night and having cozy blankets and soft landing spots for all is imperative.
Number Six: When making your Menu and shopping list, think of snacks that are portable. Popcorn for movie night, last night noshing options, "between adventures" small plates.  Often I find we have breakfast and dinner together, but rarely a formal sit down lunch because everyone is involved in different things.  That means snacking moves to the main menu and you want to be prepared. I found this yummy recipe for mini cranberry pecan goat cheese balls that I am going to try: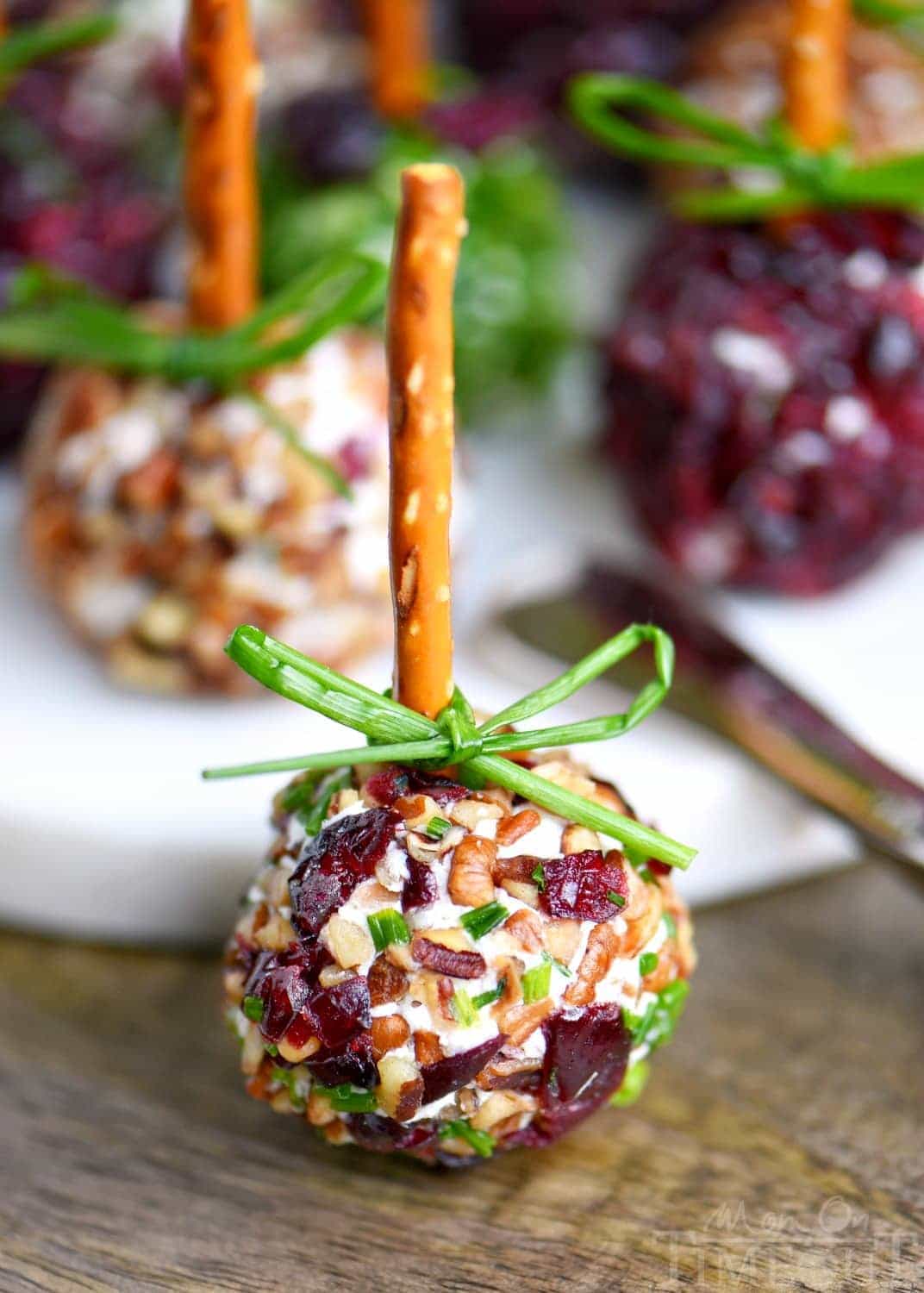 Number Seven: The mudroom. Whatever entry guests will be using, make sure it is cleaned out! I have always longed for a bigger mudroom space at our house, so it is really important that we clear out all the stuff we don't use to eek out every extra inch of the space. We implement a "one pair of shoes stored in the mudroom" policy with the kids this time of year, otherwise they tend to pile up quickly! The same goes for the coat closets.  Make sure you have extra hangers and space for boots and shoes depending upon the time of year.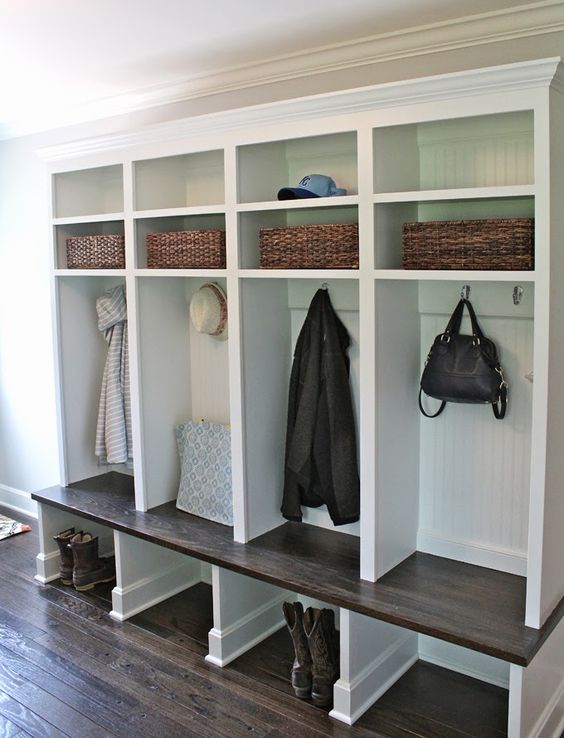 Number Eight: Track down and count the cutlery, plates and serving dishes you plan to use.  I was so frustrated with overflowing kitchen cabinets a year ago that I pulled out everything I had not used and took it to the attic. While that did solve my everyday need for more space, I am now at a loss as to where I misplaced cake plates, my bundt pan, my trifle bowl….ugh. SO, I am trying to track things down now, rather than spending anxiety filled moments digging through boxes right before I want to use it!
Number Nine: So while, yes, number 8 above is important, so is number 9. Buy disposable. Yep! Just.do.it. Save yourself and your dishwasher from three meals a day, plus the aforementioned snacks, plus the large can.only.be.handwashed. serving plates….just buy it and thank yourself later. There are amazing disposable options that will enable you to have less time cleaning up and more time with your guests. You can use them for lunches and snacks and save grandma's china for the main course.
Number Ten: The Bar. Last but certainly NOT least is setting up a "help yourself" bar area.  It can be alcohol (often important when entertaining) or a coffee bar, but regardless of what you are serving it is a huge help to both the host and hostess if this area can function on its own.  It is a huge time savings to create a coffee bar for mornings when everyone is waking up at separate times and can then serve themselves.  I like to add cocoa pods and tea bags to my coffee bar as well.  And for the evening, I typically set out the bar before I make dinner so everyone can help themselves to a beverage at their leisure. Sometimes we try new punch recipes, other times it is fun holiday themed mixers.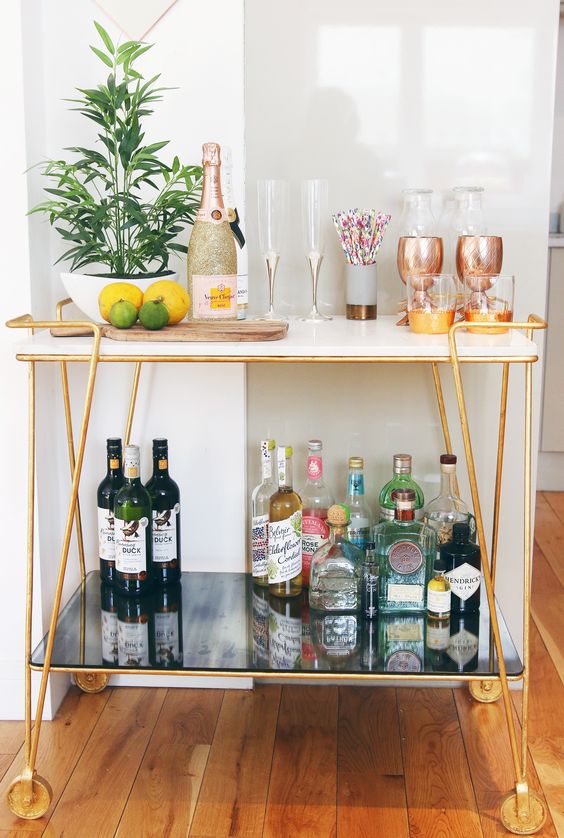 and for coffee and cocoa: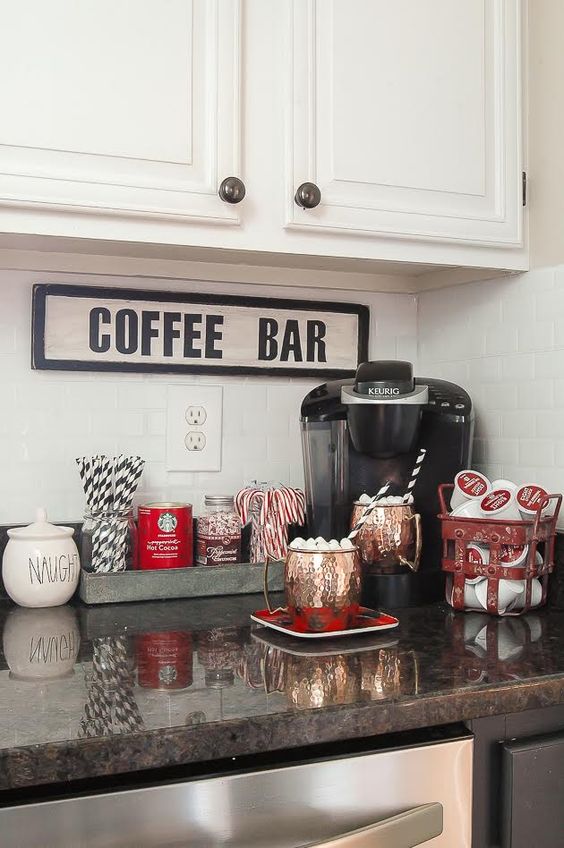 Good Luck with your own prep this impending holiday season!
Best,
Kelly