Good Morning All! It has been too chilly to be outdoors of late, so I am trying to clean out my closets and get ready to welcome the warmer temperatures. I seriously need a Spring/Summer wardrobe update and am starting with some fun accessories. Here are some great budget friendly options…Enjoy!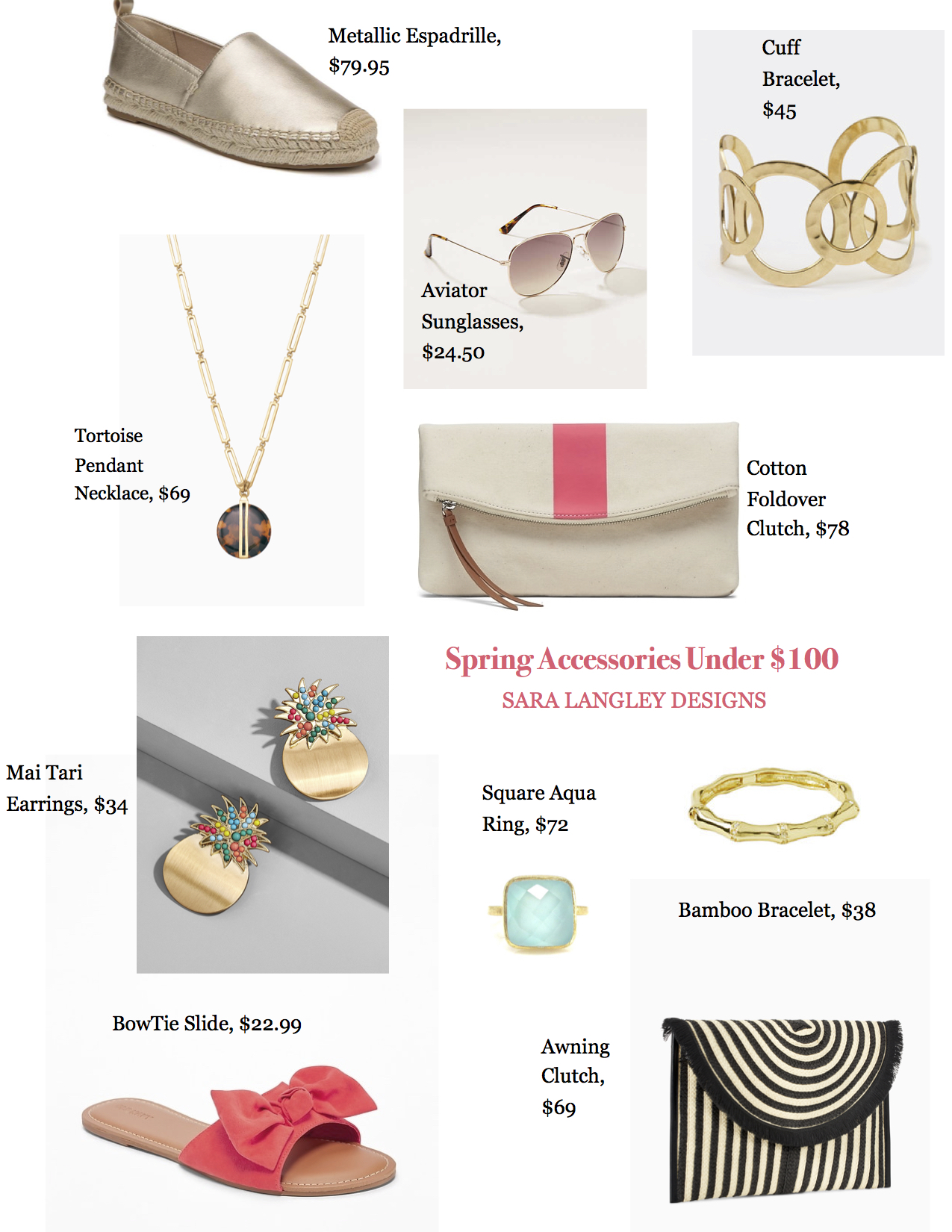 Source Links: Metallic Shoes | Foldover Clutch | Awning Clutch | Tortoise Pendant | Cuff | Bamboo Bracelet | BowTie Slide | Mai Tai Earrings | Square Aqua Ring |Aviator Sunglasses |
Happy Shopping!
And because it is currently snowing outside I have been gazing longingly at pics (above) of our February trip to Mexico. Come on Sunshine!
Best,
Kelly