Good Morning All!  I am not sure: #1 how it is almost the end of April (um yeah, it snowed this morning), and #2 how we are halfway through the One Room Challenge!  Yikes!  This has been a weekend warrior project for me and each Sunday everything gets moved right back into the room so it can be used during the week- wet paint, plaster dust and all.  I do not recommend this plan, but sometimes you gotta just run with it!
So here is where we started for all those not familiar with what I affectionately call the "Sad Office" (please forgive the sad photography as well):
And below are some pics of where we are now… the "it gets ugly before it gets better" phase.  Good grief.  I primed all the existing molding and trim with my fav, Zinsser, and then used Benjamin Moore's Simply White, color matched to Sherwin Williams Enamel Acrylic Latex…because that is what I had left over from a bazillion other projects I have used it on.  I love how much lighter an entire room looks when the trim is freshly painted white!
Also, a HUGE thank you to my parents (who last underwent this office makeover circa 1970s) for NOT gluing on the paneling, so once I took out some finishing nails that paneling was gone-zo!  And, as demonstrated below, that left clean sheetrock to prime and paint. Thank goodness the scraping of glue was relegated to the wallpaper removal above the chair rail only.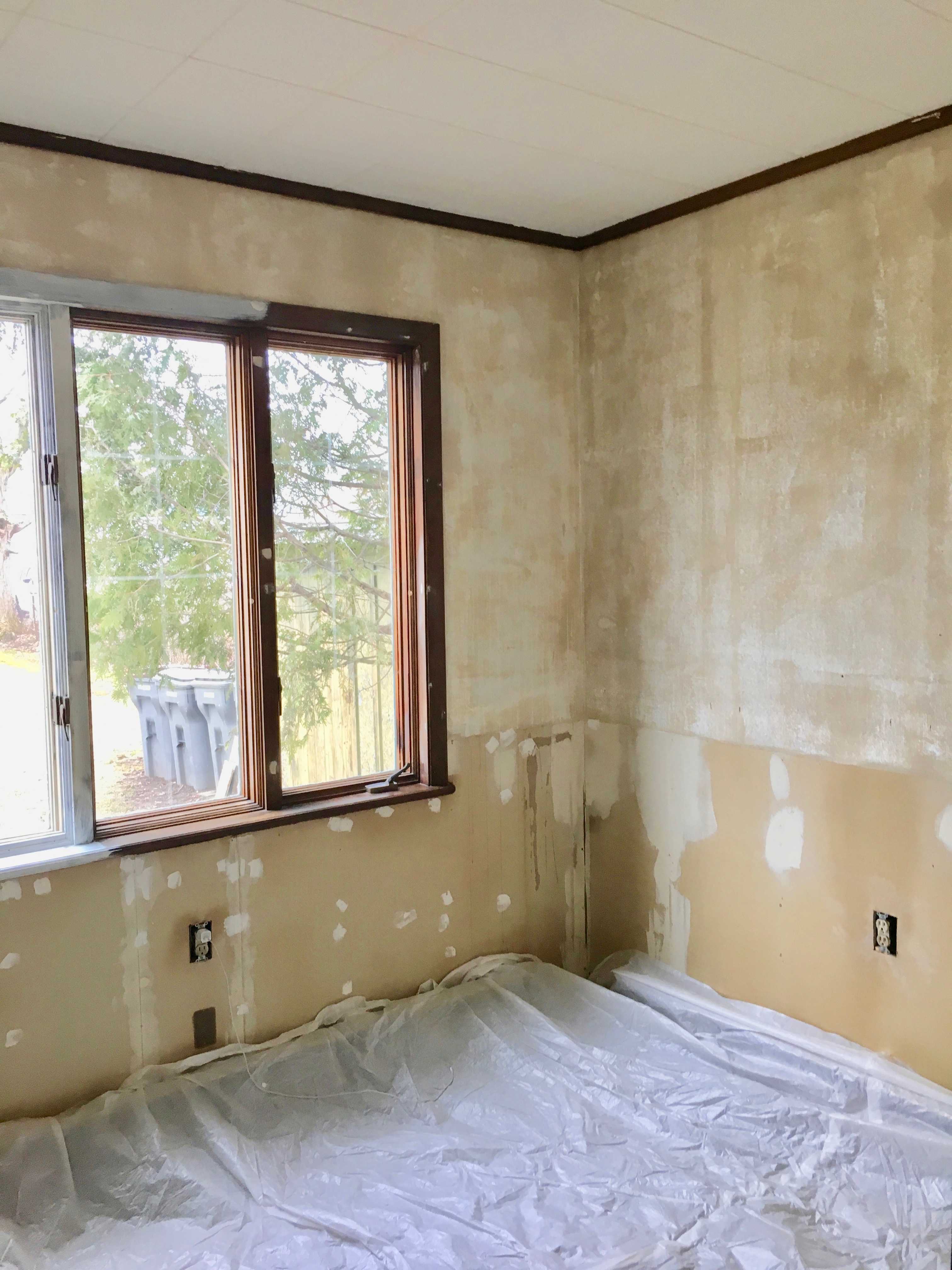 Let the priming begin!  Truth be told, I always loathe priming because I am impatient and it seems like just another hurdle to a pretty finish.  And no matter how many times I ask the paint pros at my local hardware store if I can skip this step ("Isn't paint and primer 'in one' intended for this very purpose as its name suggests?") they shake their heads and tell me that if I want it done right, use the damn primer.  So here is proof that I did indeed listen (this time).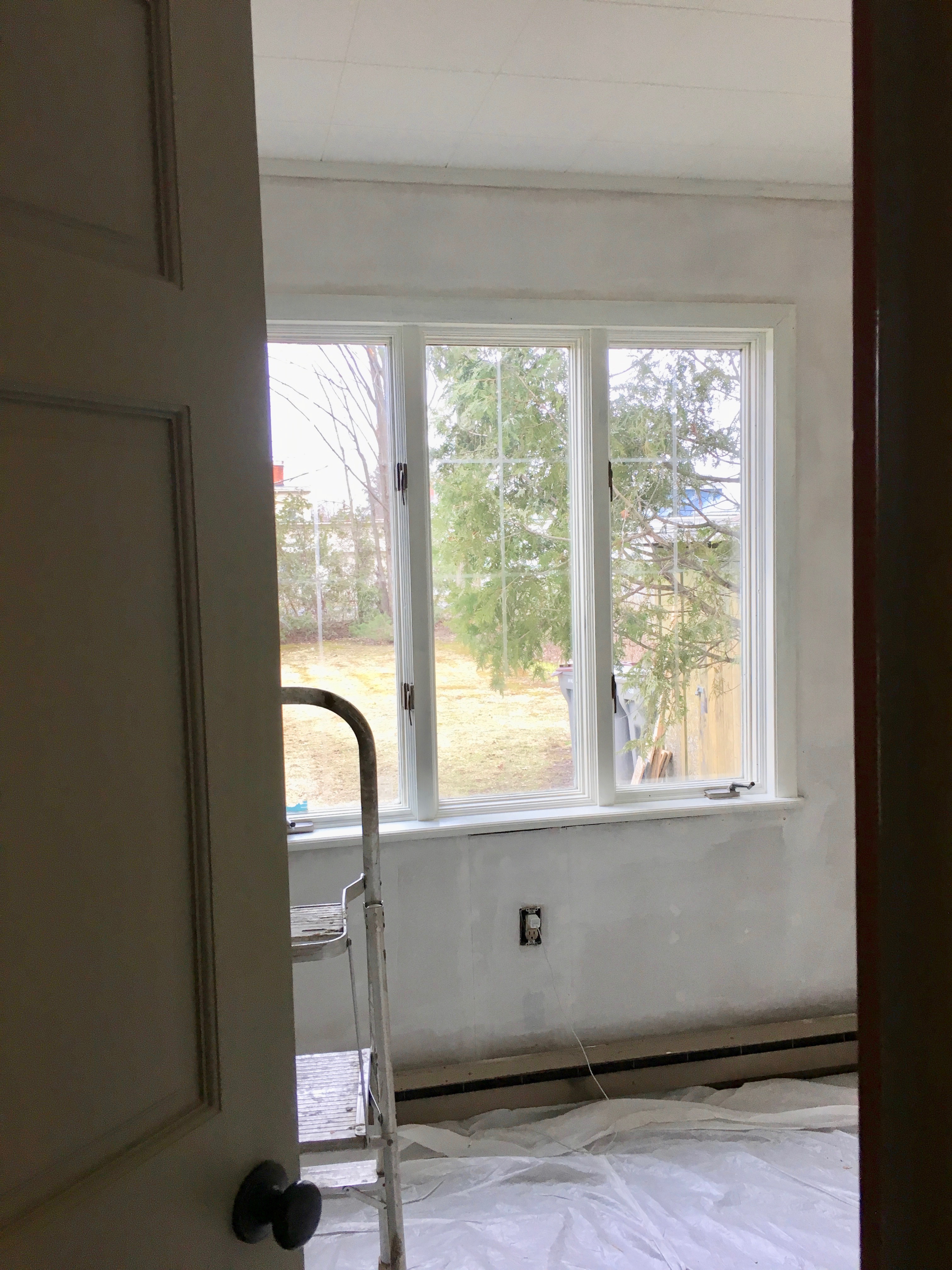 And here is how I left things on Sunday…as I moved furniture back in there may or may not have been wet walls.  The remaining sad wall is going to be the focal panel wall so it is on hold until this weekend…and I am choosing to focus on how much lighter the room is with painted trim and its first coat of BM Revere Pewter.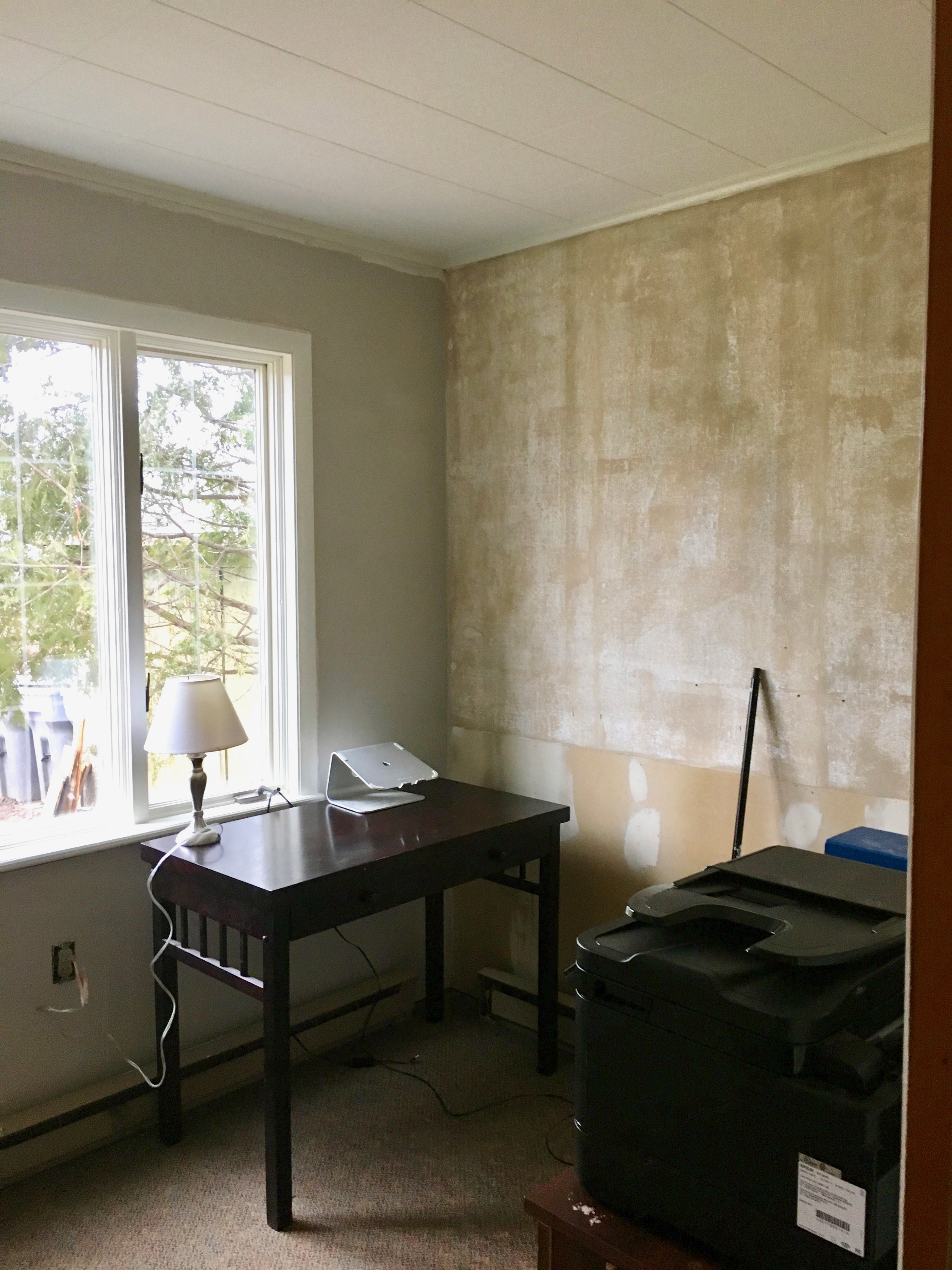 Sooooo the list for this weekend is as follows: Tackle the radiators (prime and paint); Apply final (third!) coat on the trim; Touch up all walls with Revere Pewter (including painting up to trim when trim is done); Install baseboard molding; Annnnnd install paneled wall.  Truly wishing the weekend was longer than 48 hours!
Also, I finally made a decision on the desks and due to time constraints, I purchased two desk toppers from Pottery Barn that will allow me to use matching file cabinets I already have – Score!  Those get installed next Wednesday so kinda sorta need to be sure the paneled wall is done.this.weekend.  Lastly, because I don't want to go back down the road of dark walls, dark furniture, dark accessories, etc. I found the perfect antidote below and I am totally digging the bold color: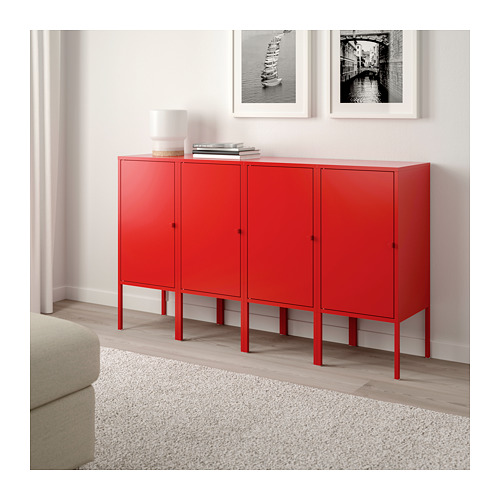 I am going to swap out the legs, or use it without, as there are printers etc. needing a home.  And I am also using these cool galvanized file folders to update the office-y plastic ones that were being used before.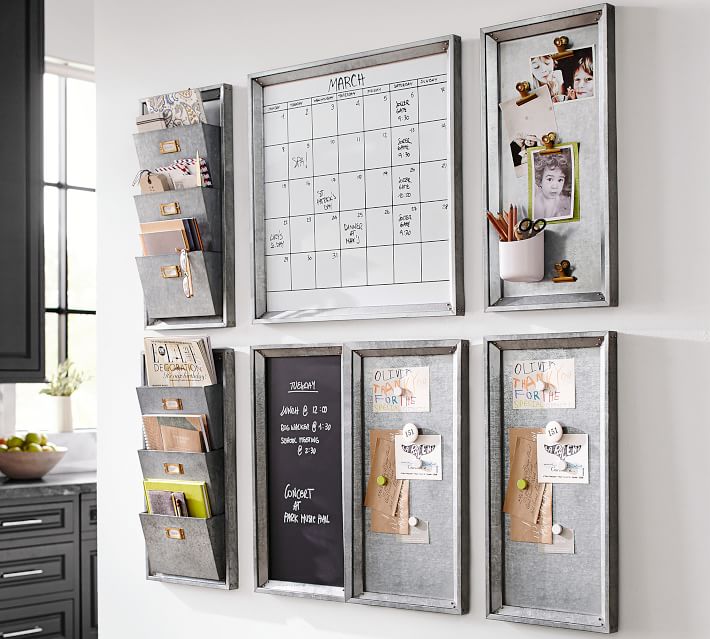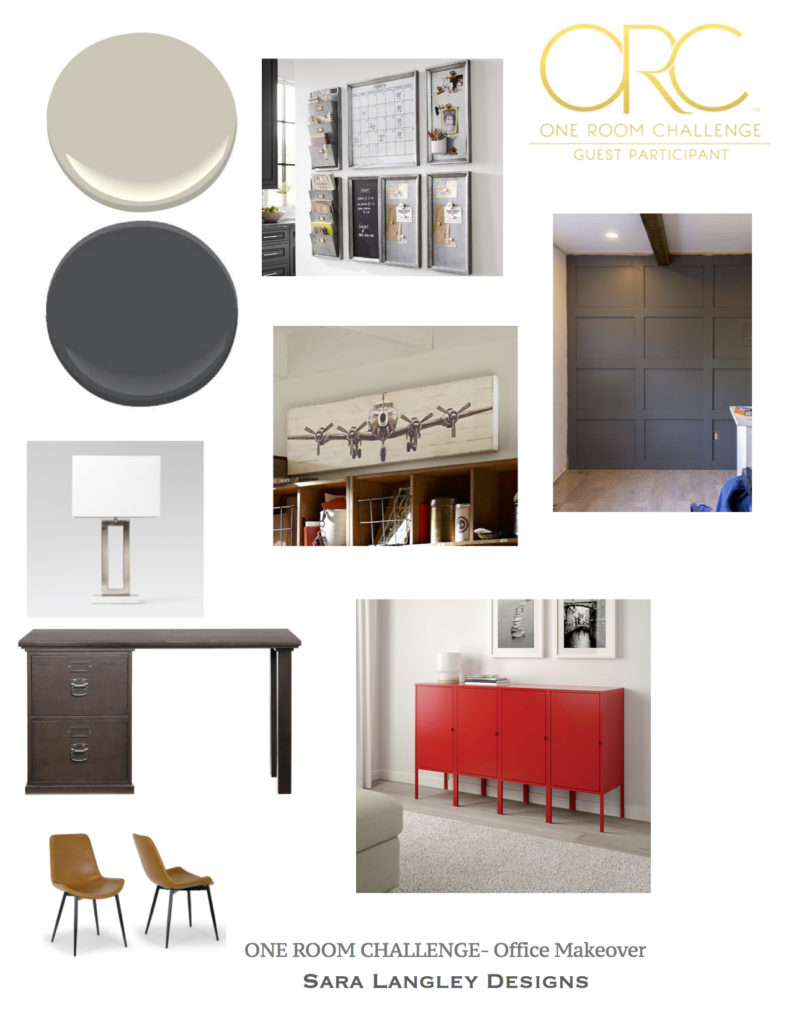 Wish me luck! Three weeks to go!
Best,
Kelly