Hi All! Happy Thursday! Today I am so excited to reveal the next room I will be tackling as a guest participant in the One Room Challenge. This event is fearlessly led by Linda at Calling It Home and is partnered with House Beautiful magazine. Each Thursday for six weeks I will be providing updates on the progress of my project (fingers crossed). You can read about the last challenge room I completed in the Spring here.
Onward! So after much debate and late night list-making, I have decided to redo my older daughter's bedroom. As part of the Spring challenge, in which I completed my younger daughter's bedroom, I was hoping to have completed updates for my older daughter's room as well, but "plaster challenges" slowed everything down and I never made it to those updates.  Fast forward to the Fall challenge when we will update her room to suit her age and personality.
This room was last updated right before we moved into our house exactly 8 years ago this month! My daughter was one at the time so it is time for a fresh paint color, new art, updated bedding etc…..and for Mom's sanity, better storage solutions for her toys, clothing and "in progress" art projects.
Here are the befores: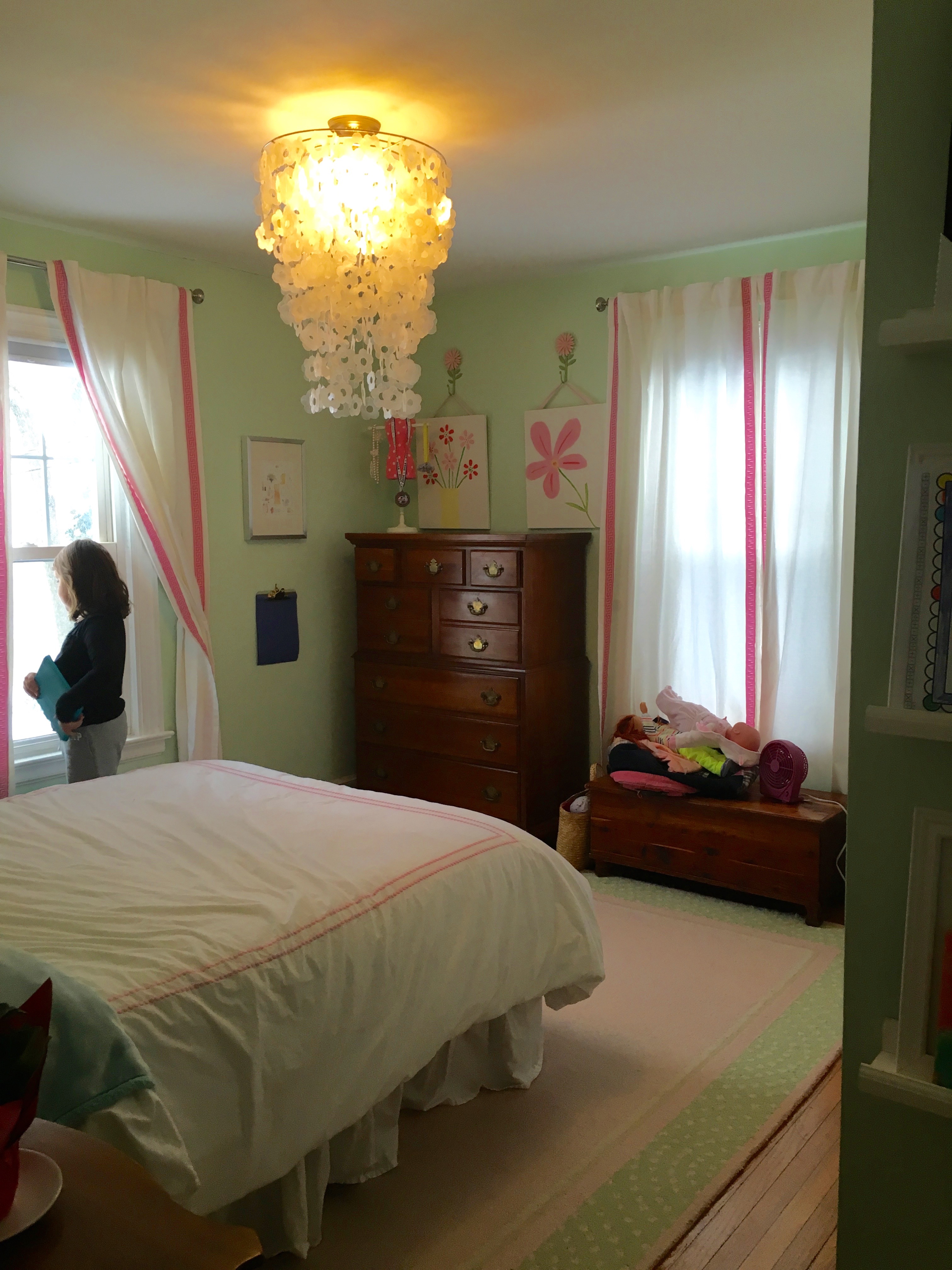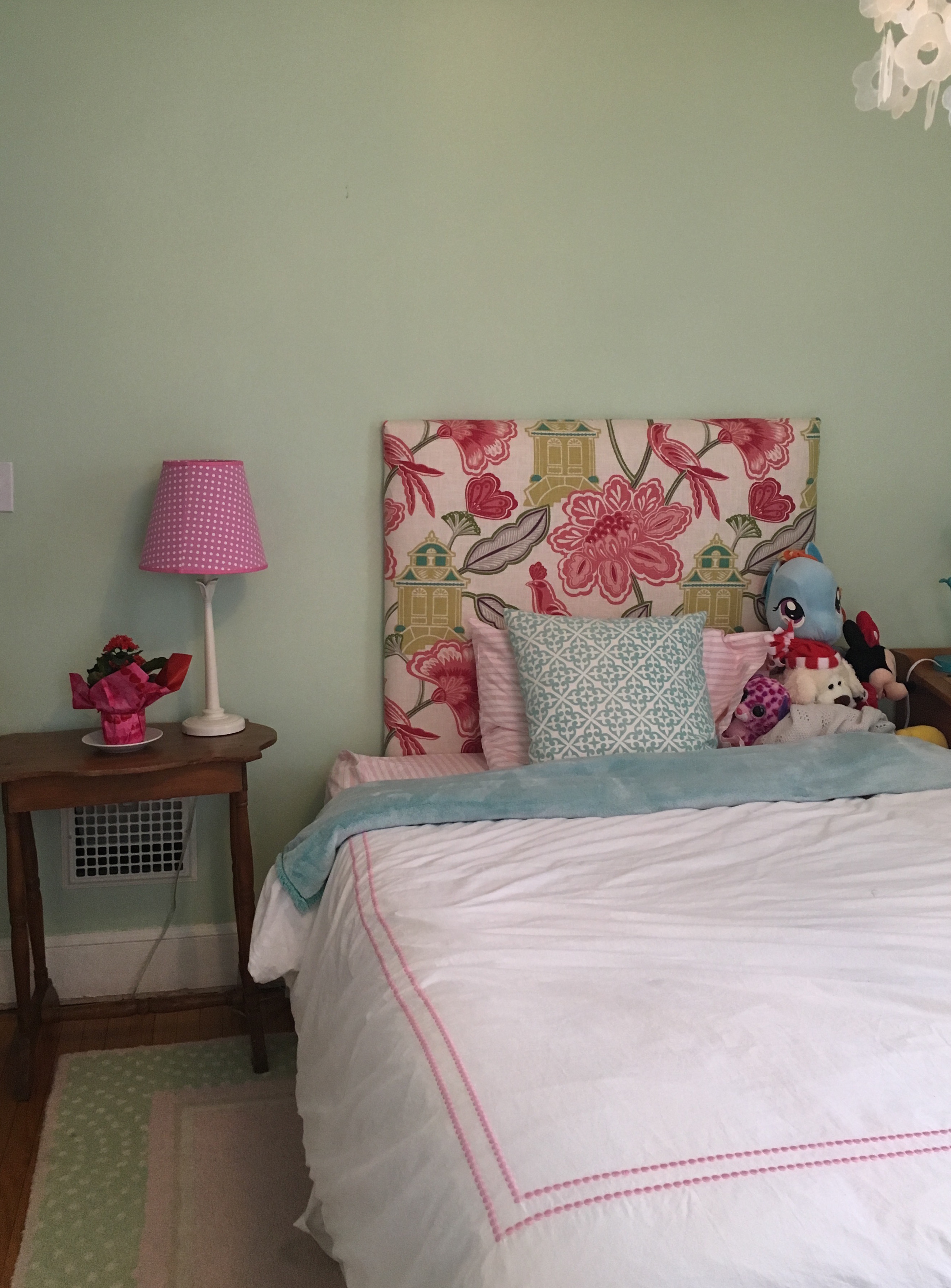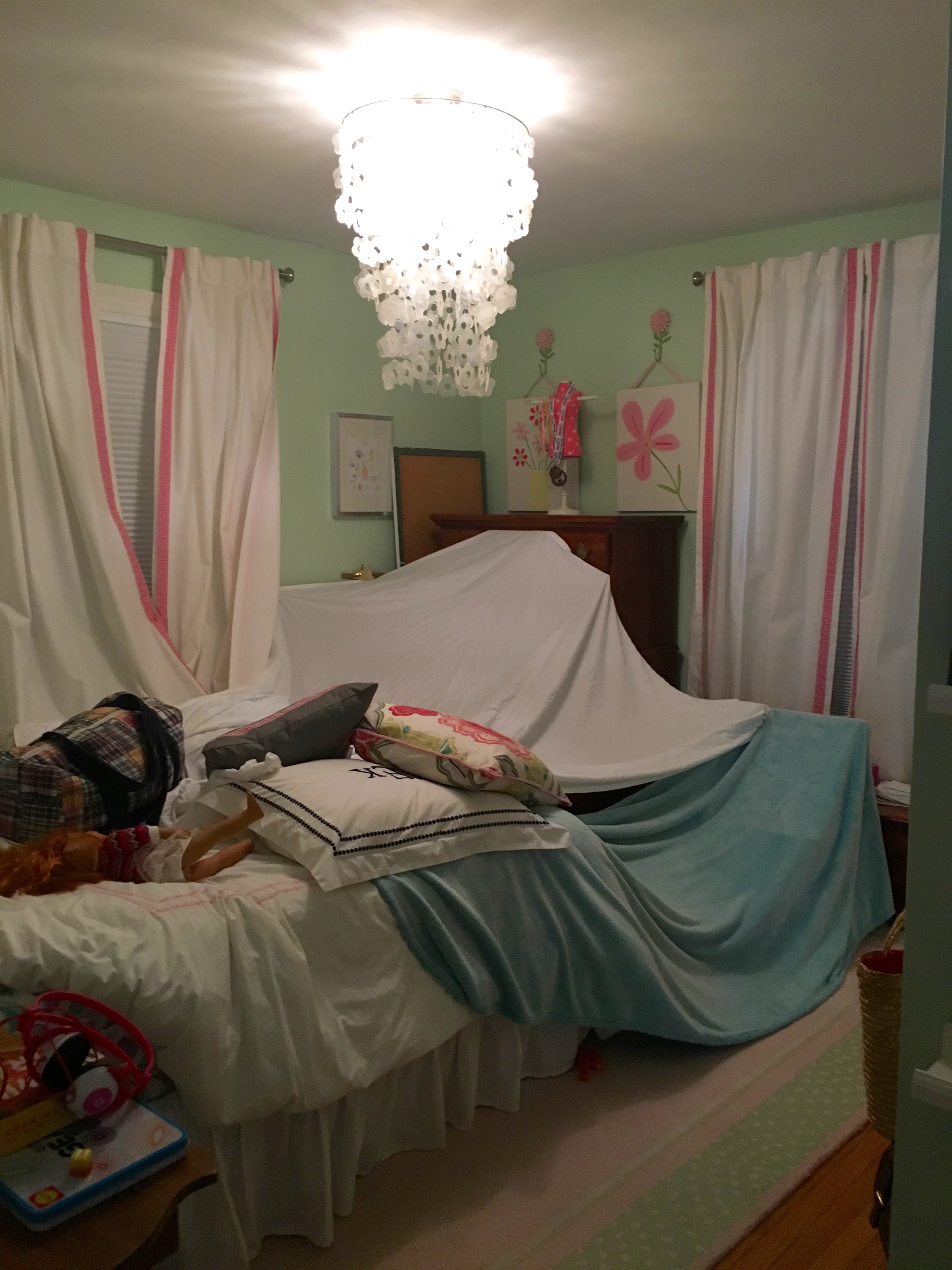 Wish me luck and please check back every Thursday for the next six weeks for updates!
Best,
Kelly