Hi all! Almost there- It is WEEK FIVE! The room is painted, all items are purchased (with some exceptions below), and a few areas are even set-up…the home stretch! Now for all the little details on my checklist….
I had a new chandelier installed (finally after 7 years of living here!), but I'm not sure I'm happy with the neutral shades since I'm aiming for more color pops in the room.  Here is what I chose from Lowes. I went with a big box option due to limited lead time and installation schedule: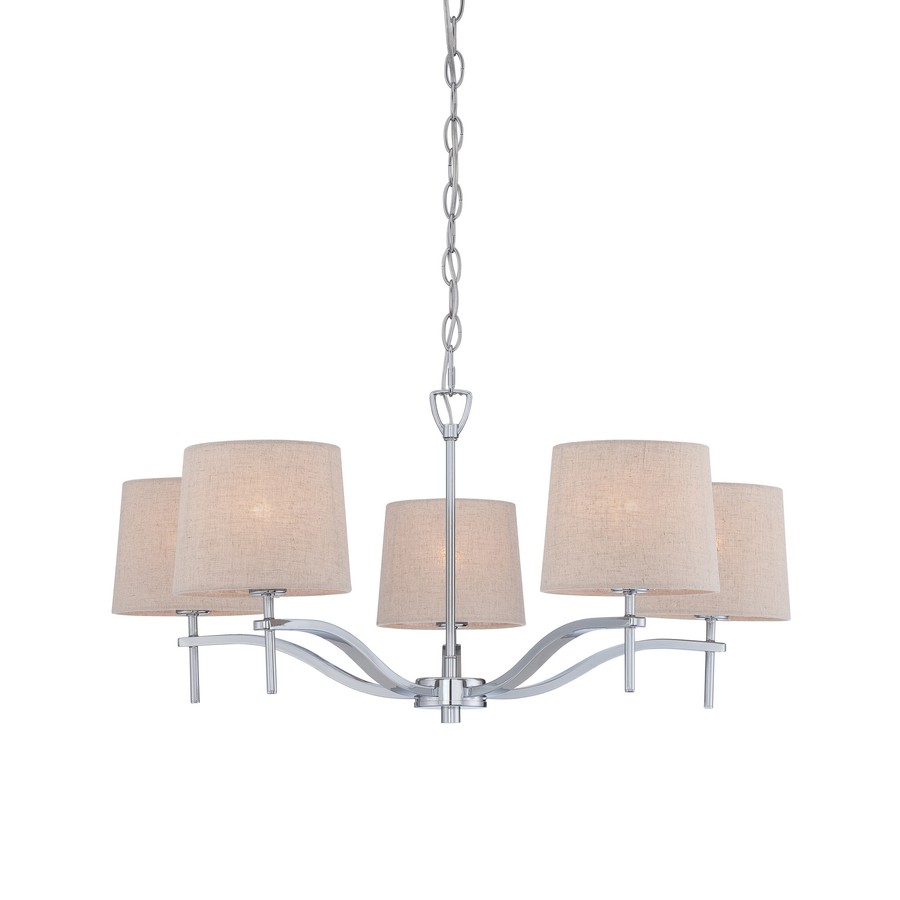 Also on the checklist, I am adding trim to the curtains I purchased from Overstock like this inspiration pic from Amy Meier Design: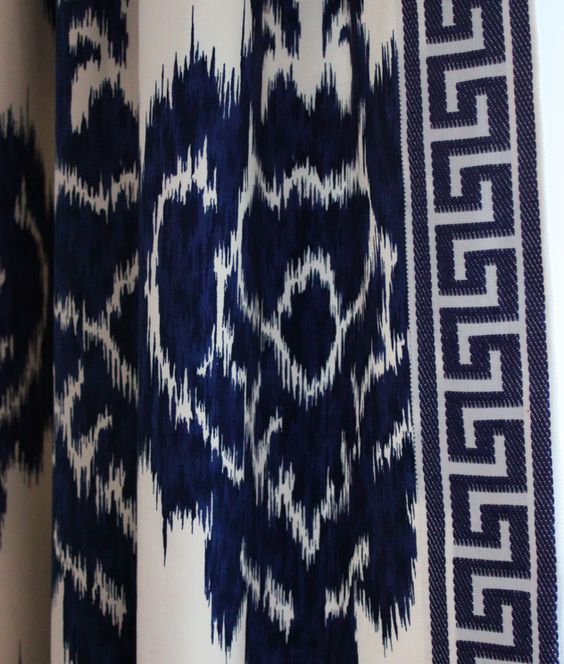 I am struggling with deciding on additional pieces of art. I bought four of the same frames for either side of the buffet, and want to bring in colorful art but don't want it to  compete with the patterned drapes and bold rug. Hmmmm…going to keep looking.
Also need to finalize my tablescape. Thinking of keeping it clean and "classic" so as not to compete with all the other bold prints in the room. Some inspiration..
This: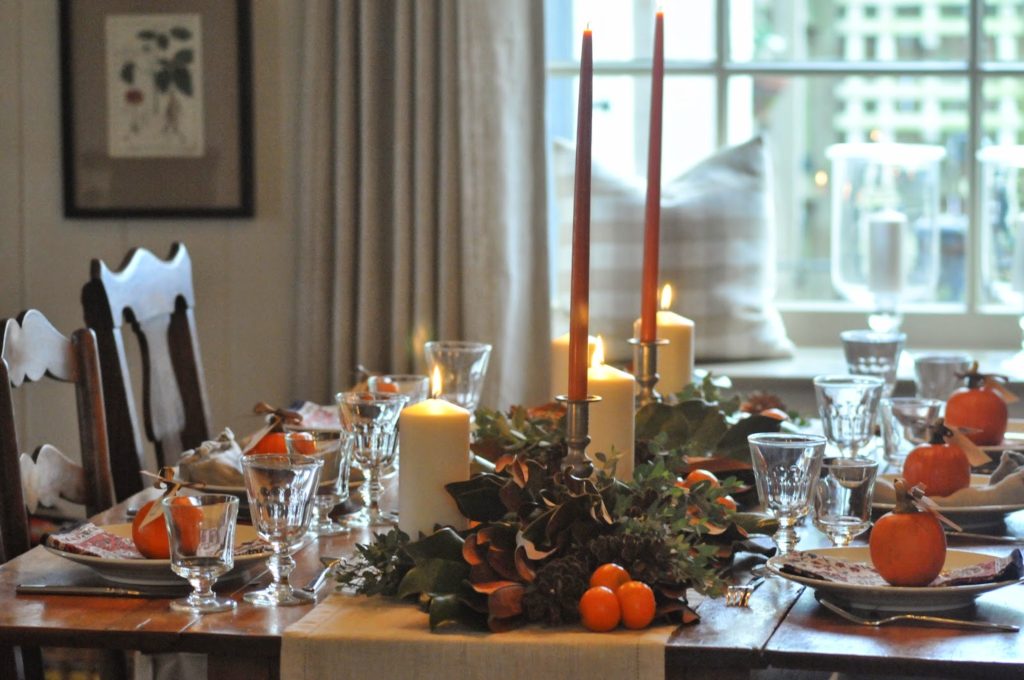 Ooh and this because I am totally digging the feathers: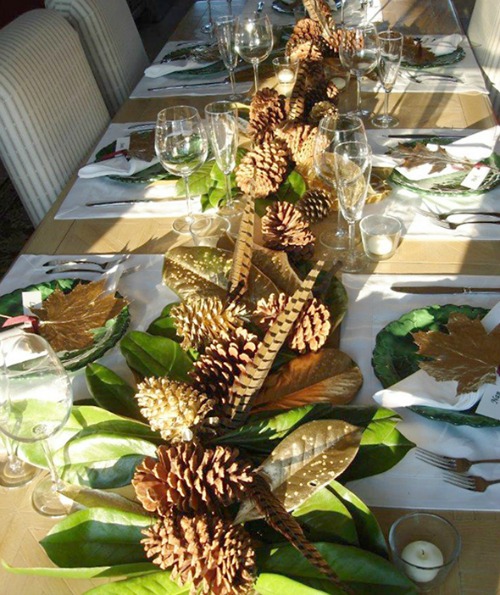 But then I also loved this blue and white masterpiece: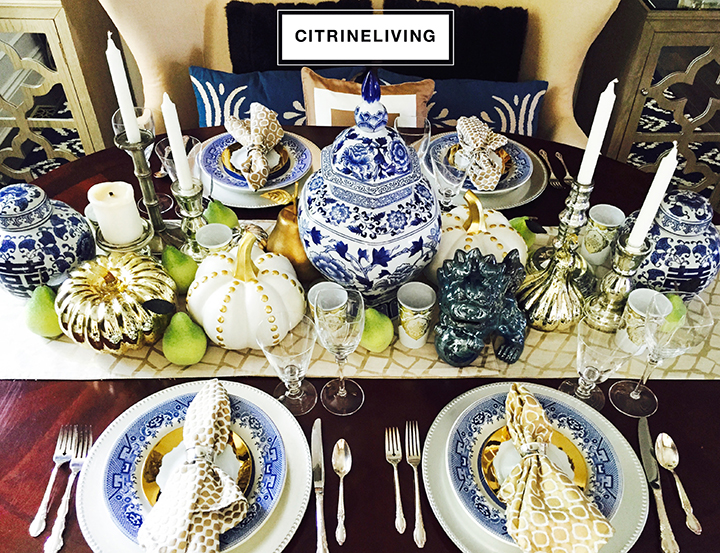 So many choices, so little time:) Planning to hit up one of my favs, Save on Crafts, for some goodies that may do the trick.
Almost There!
Best,
Kelly