Hi All!  Here is the summation of the progress on my One Room Challenge…. it.has.been.slow. You can see the earlier posts here: Week One | Week Two | Week Three | Week Four along with the amazing progress of the other guest designers here.
Thankfully I was saved and our carpenter friend came in last weekend and completed the focal wall while we were away. Yessssss! But honestly, I am now holding my breath to the finish line.  I had intended to get into the office this week to get started on the painting, but life got in the way and now I have my work cut out for me this weekend!  Enter my amazing friend to watch the kids on Sunday so I can tackle things dawn to dusk…and recruited hubby to help.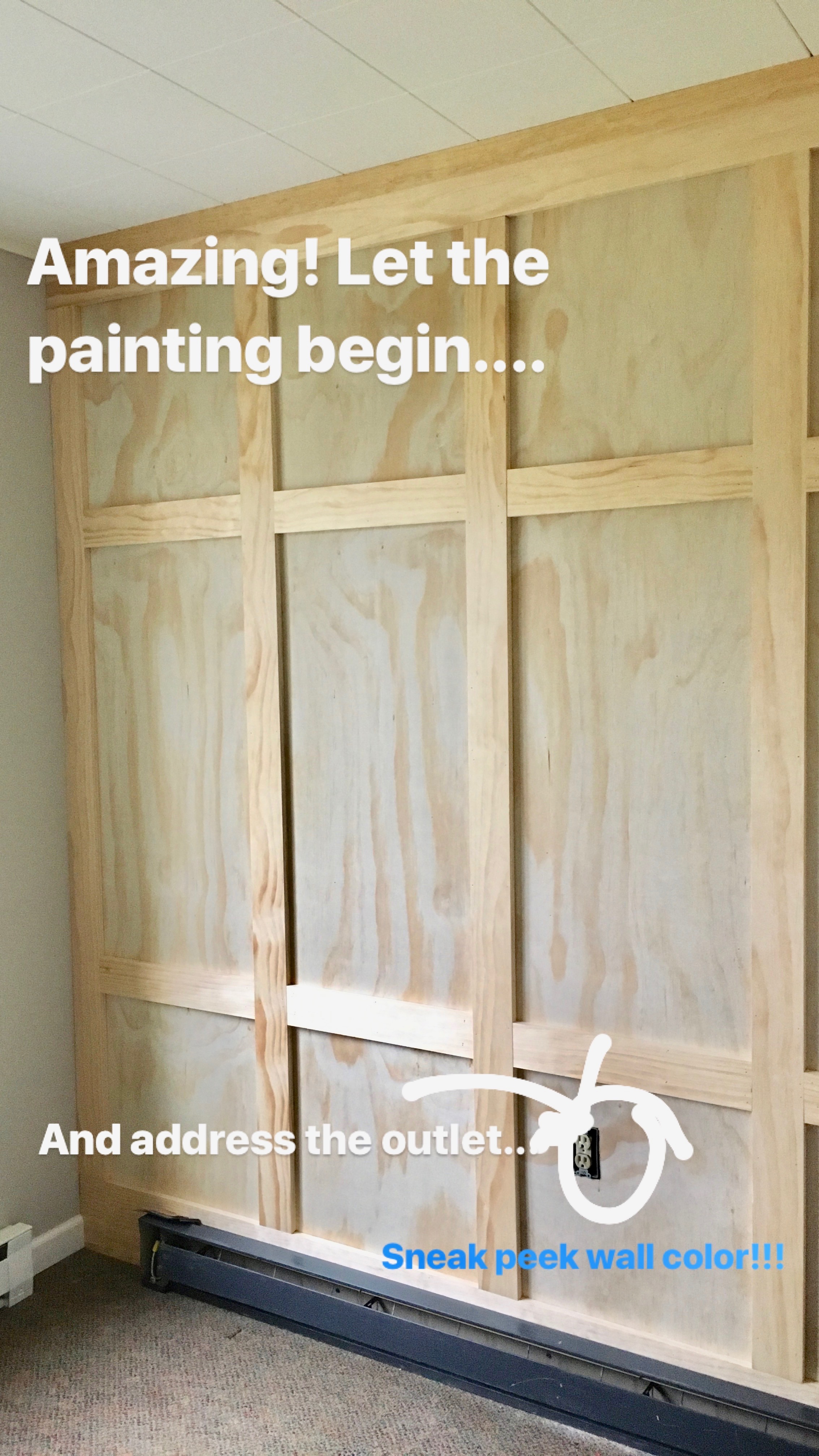 To Do List:
Prime and paint focal wall, touch up radiators, paint baseboards (2x), touch up wall paint, build desks, hang everything on wall, details.details.details.
I do NOT recommend using a room while trying to redo it.  Moving things back and forth every weekend has been insane, but thankfully once I take things out of the room this weekend I will be bringing in the new furniture and it will be for.the.last.time! Out with the old and in with the new!
Sidebar:  I had a major setback this weekend with the red console I had intended to use.  We don't have an IKEA near us, so I couldn't see it in person until this past weekend. Bummer.  It would not have worked in so many ways.  I have sourced many things for clients to date, but finding the perfect red console/ credenza has been by far the greatest challenge.  It's so hard when you have the idea in your head but cannot find that just right piece to implement in the space.  I even debated buying an unfinished piece and painting it myself….until reality hit that I already had my hands full.  So I found another red option that is arriving tomorrow and I am keeping my fingers crossed that it will work.  Nothing like last minute.
I am now in the home stretch…stocked up on coffee and wine, because sometimes you just know it is going to take both to get things done.on.time.
See ya next week for the reveal! It's gonna be soooo good because it's such a big change and will make it a much more enjoyable space.
Best,
Kelly