Hi All! The day has finally arrived! I am so excited to share my One Room Challenge reveal with you! I chose to makeover my older daughter's room, and her only request was to create some comfortable areas to relax, and to paint the walls pink.  To be honest that much pink kept me on the edge of my comfort zone for the entire project, but in the end it all came together and she is so happy with the result…and I am so grateful to have had the opportunity to do it. Thank you again to Linda at Calling It Home for organizing this crazy adventure!
Here is the Entry BEFORE: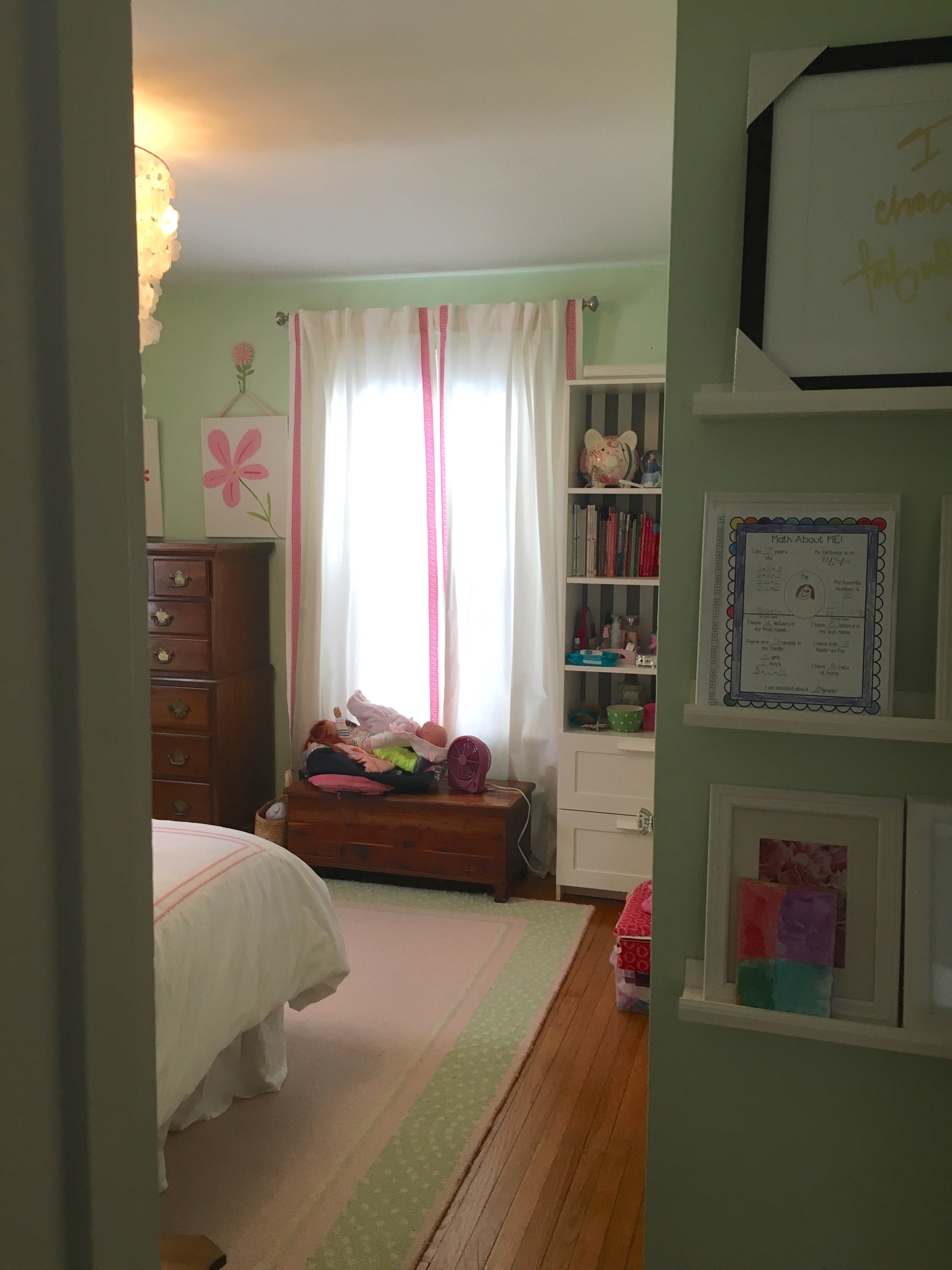 and Entry AFTER (insert my giddy giggle):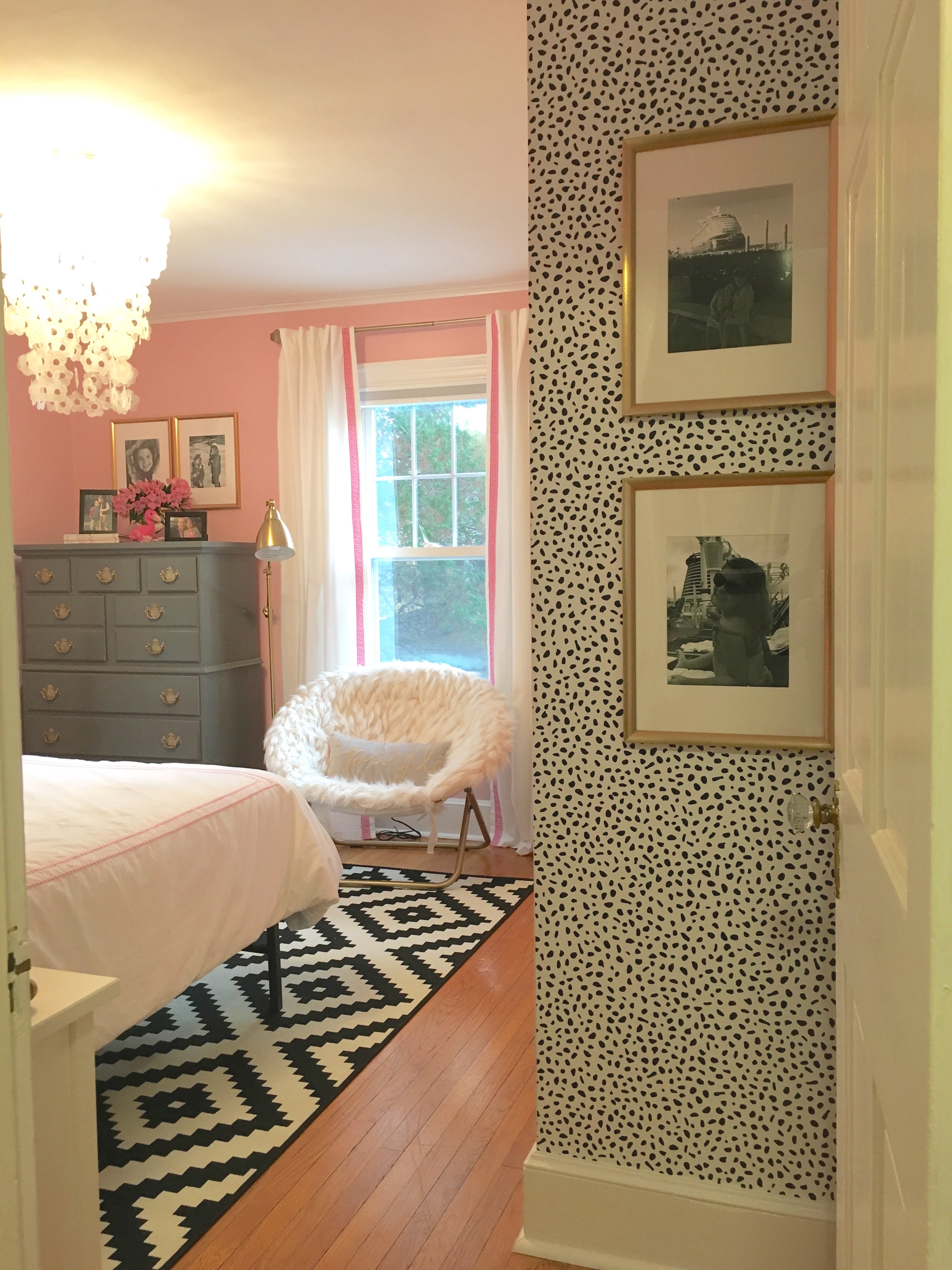 and BEFORE: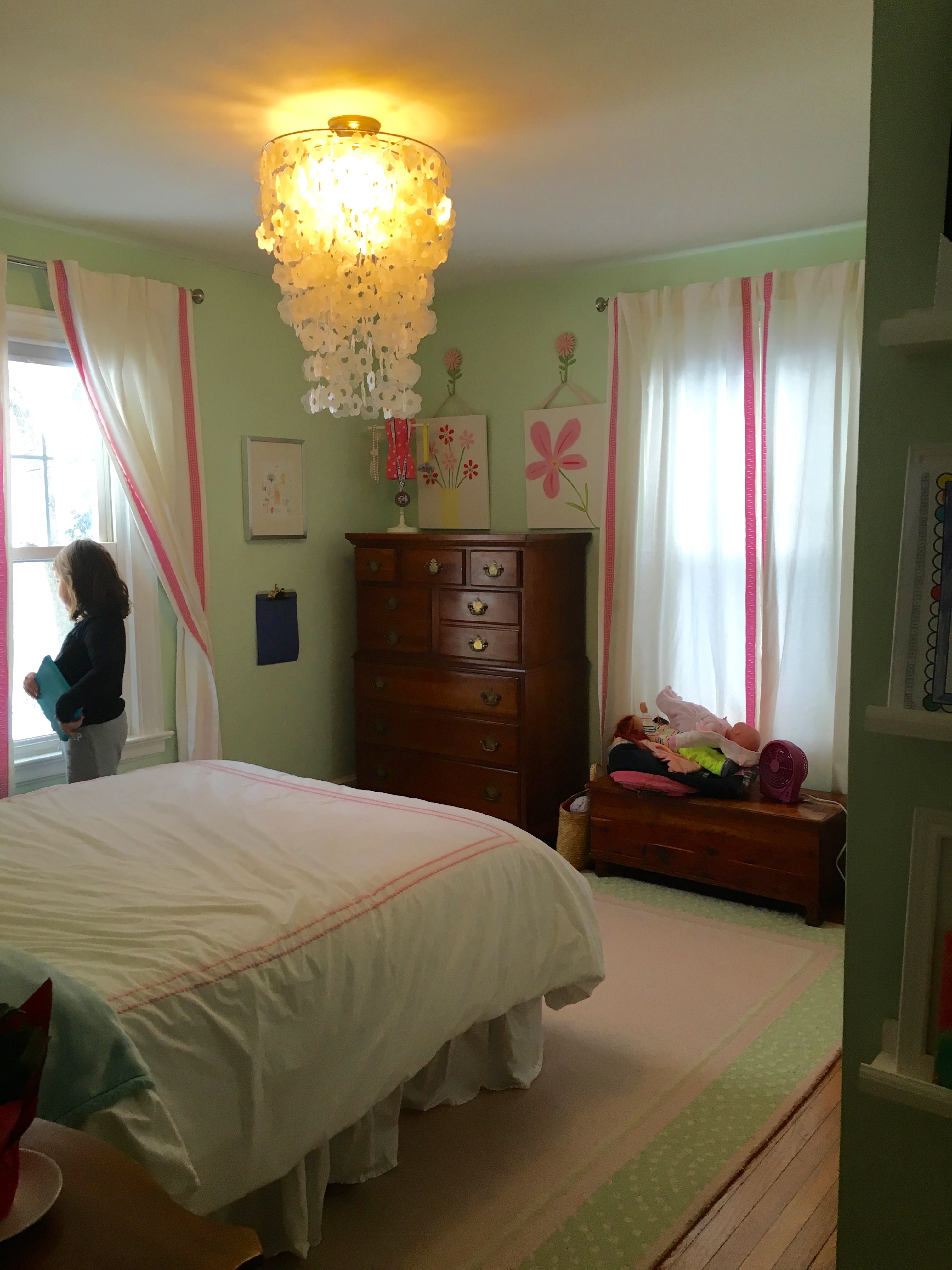 and AFTER: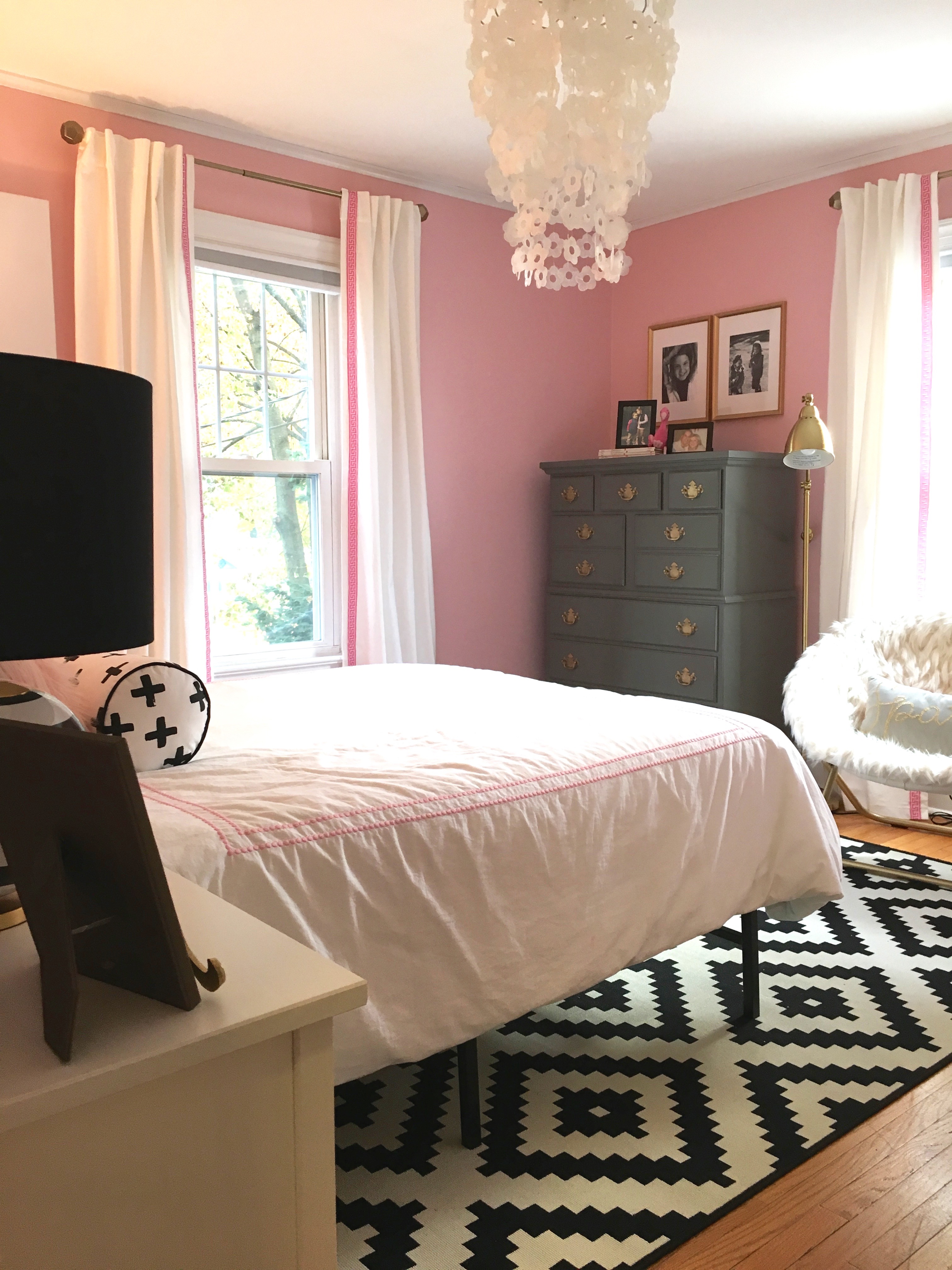 Before, the headboard and wall that never got completed..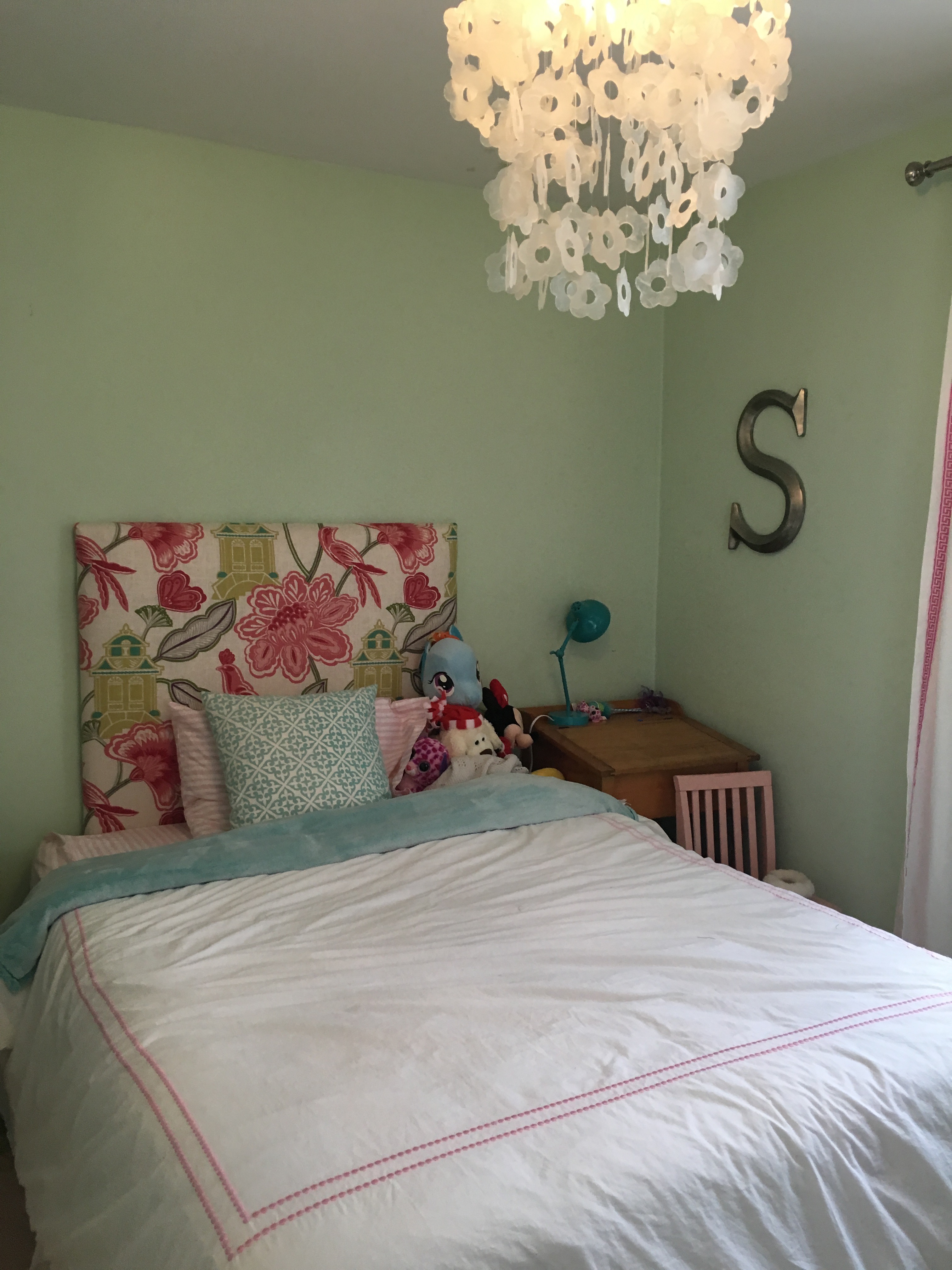 and AFTER: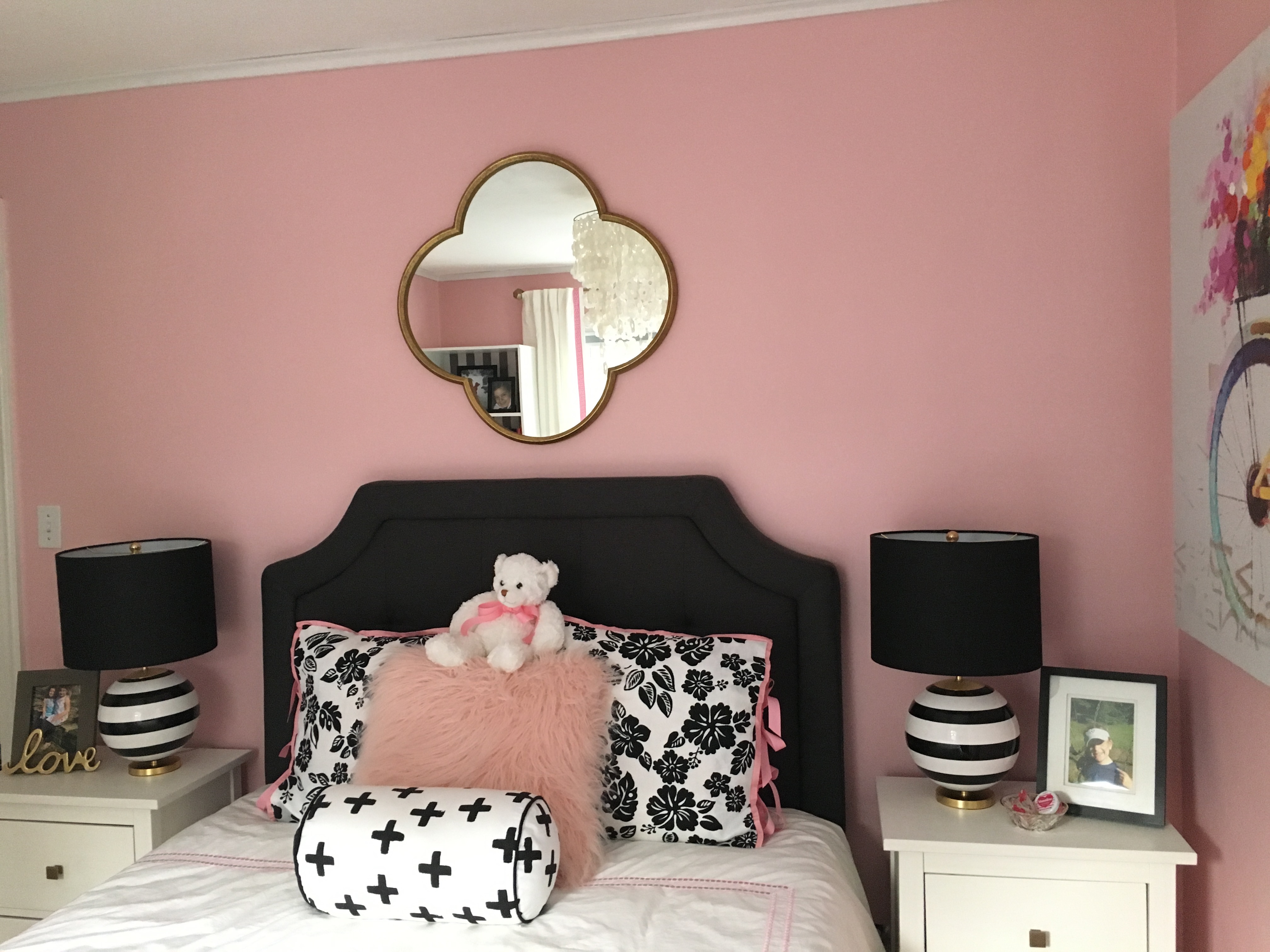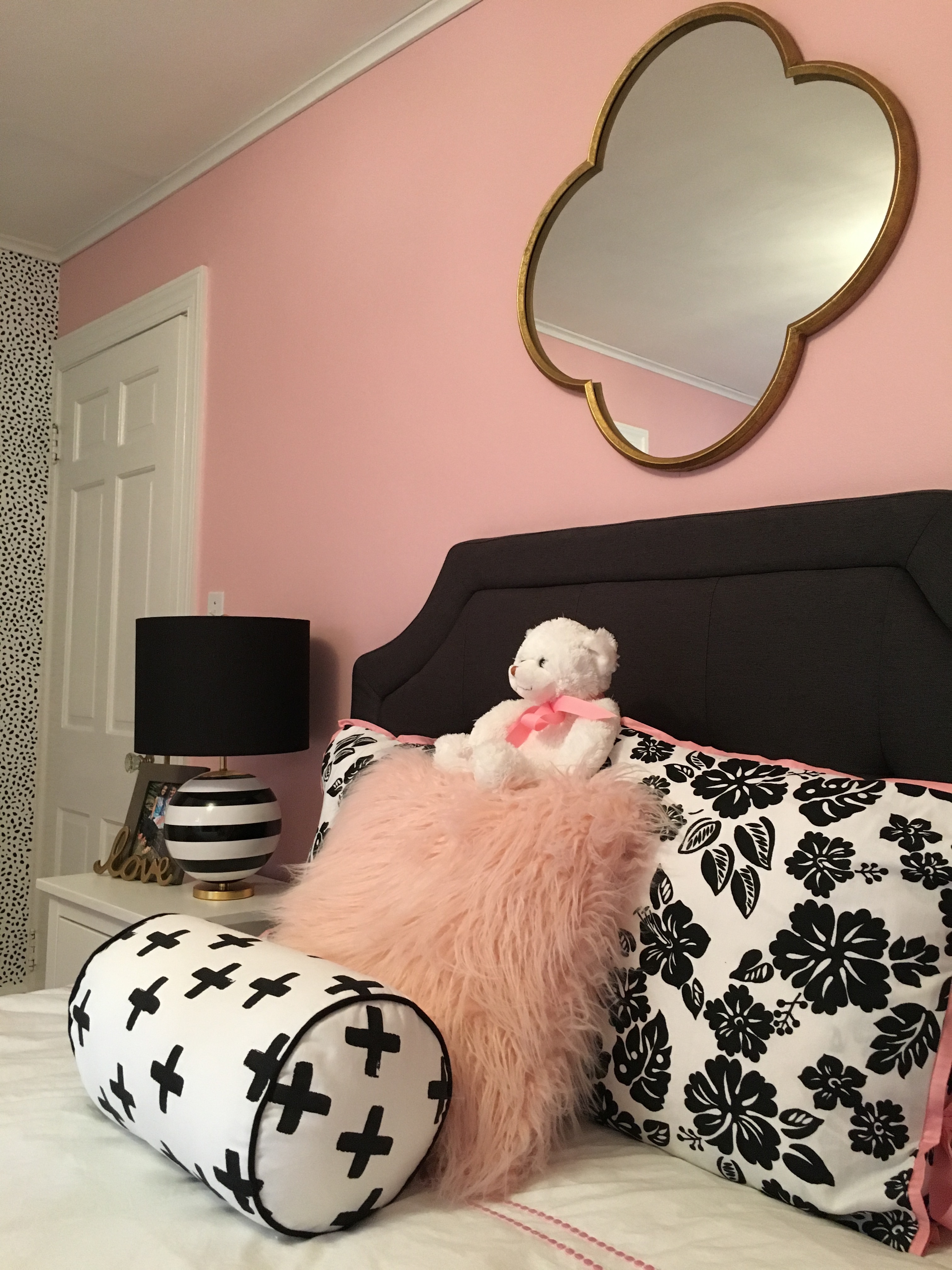 The dresser BEFORE: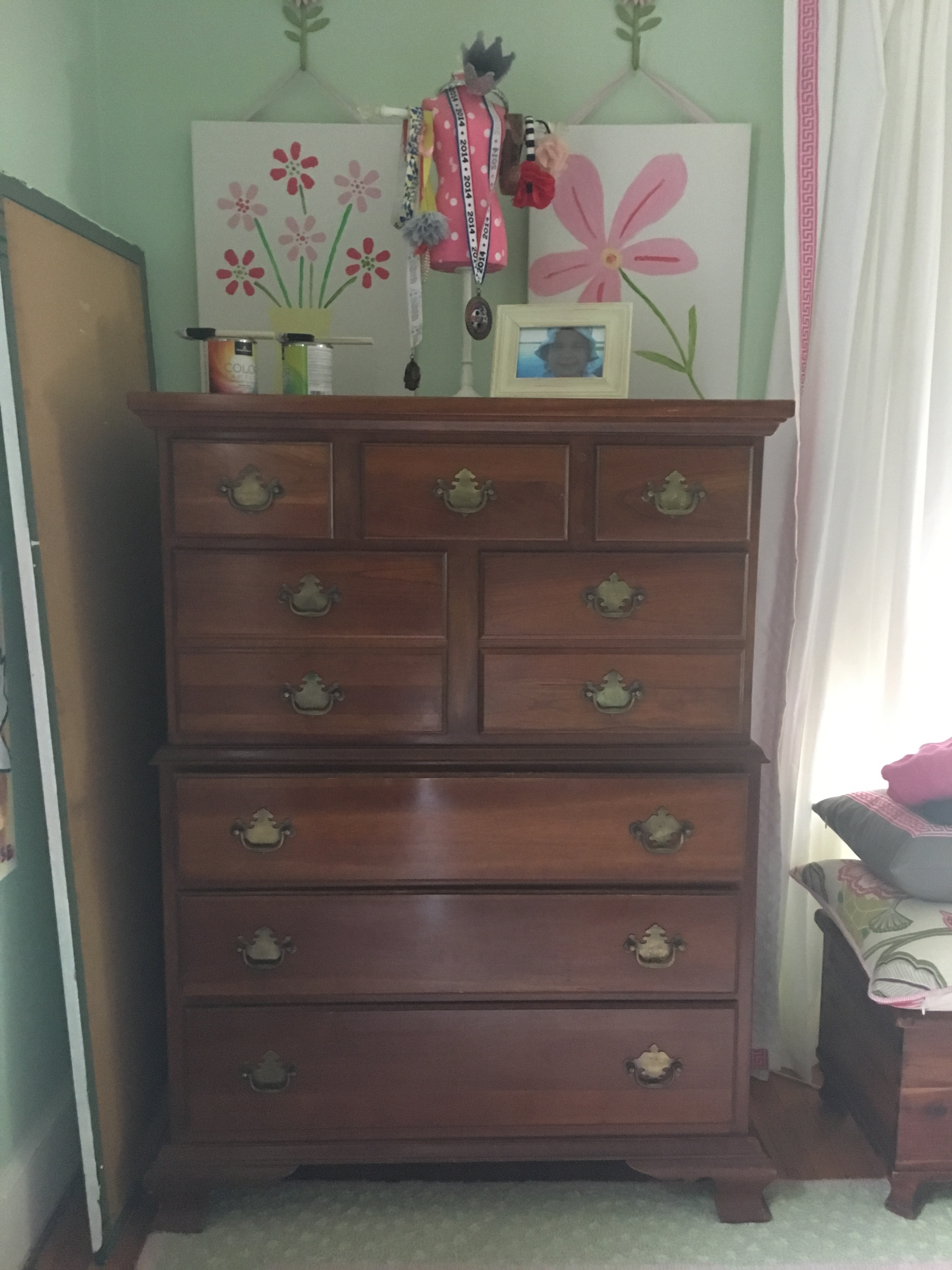 The AFTER: I am so thankful to amazing friends for pulling off this incredible makeover of my late grandfather's dresser. The lacquered grey is gorg in the room and each brass handle was polished to perfection…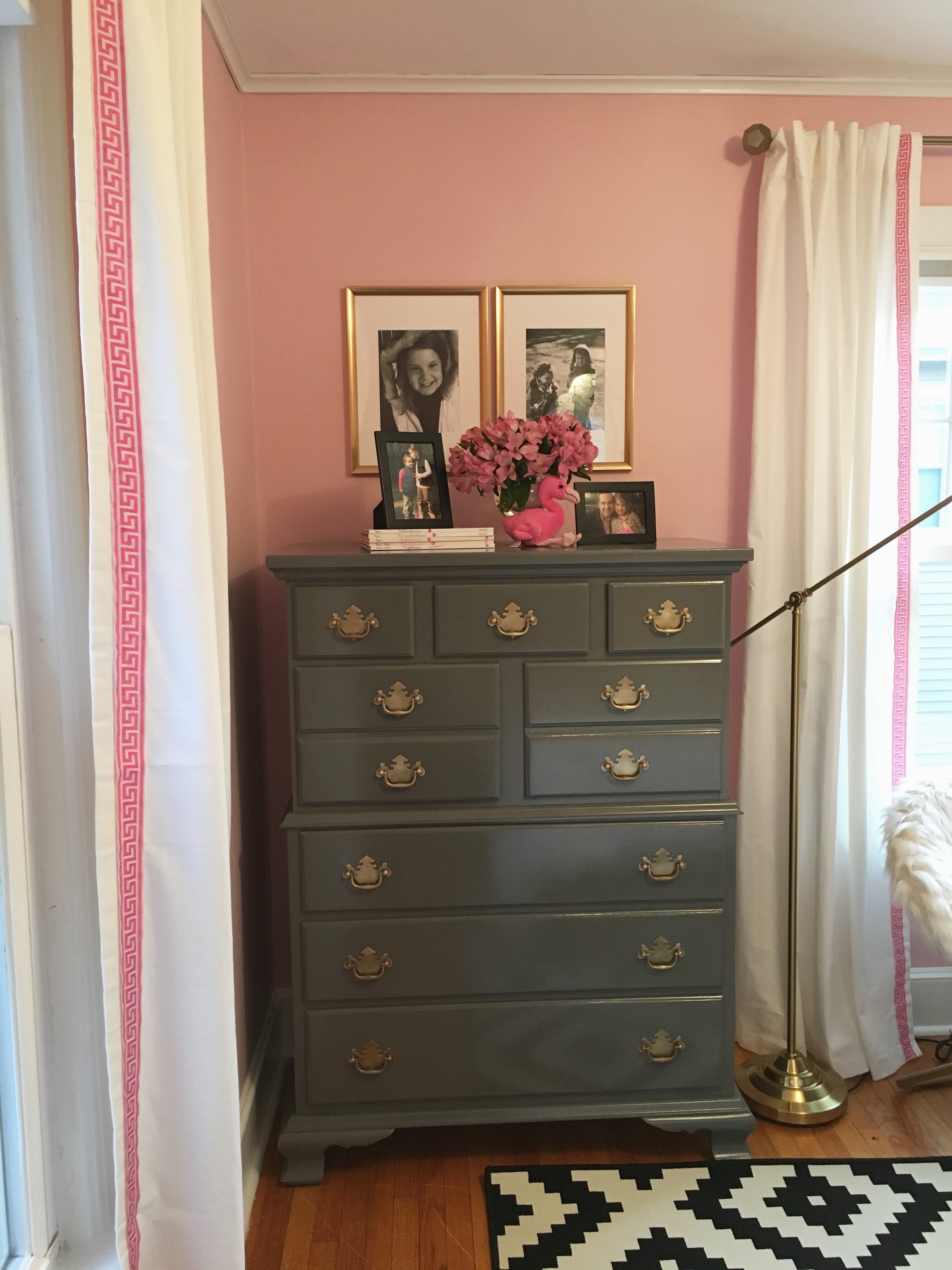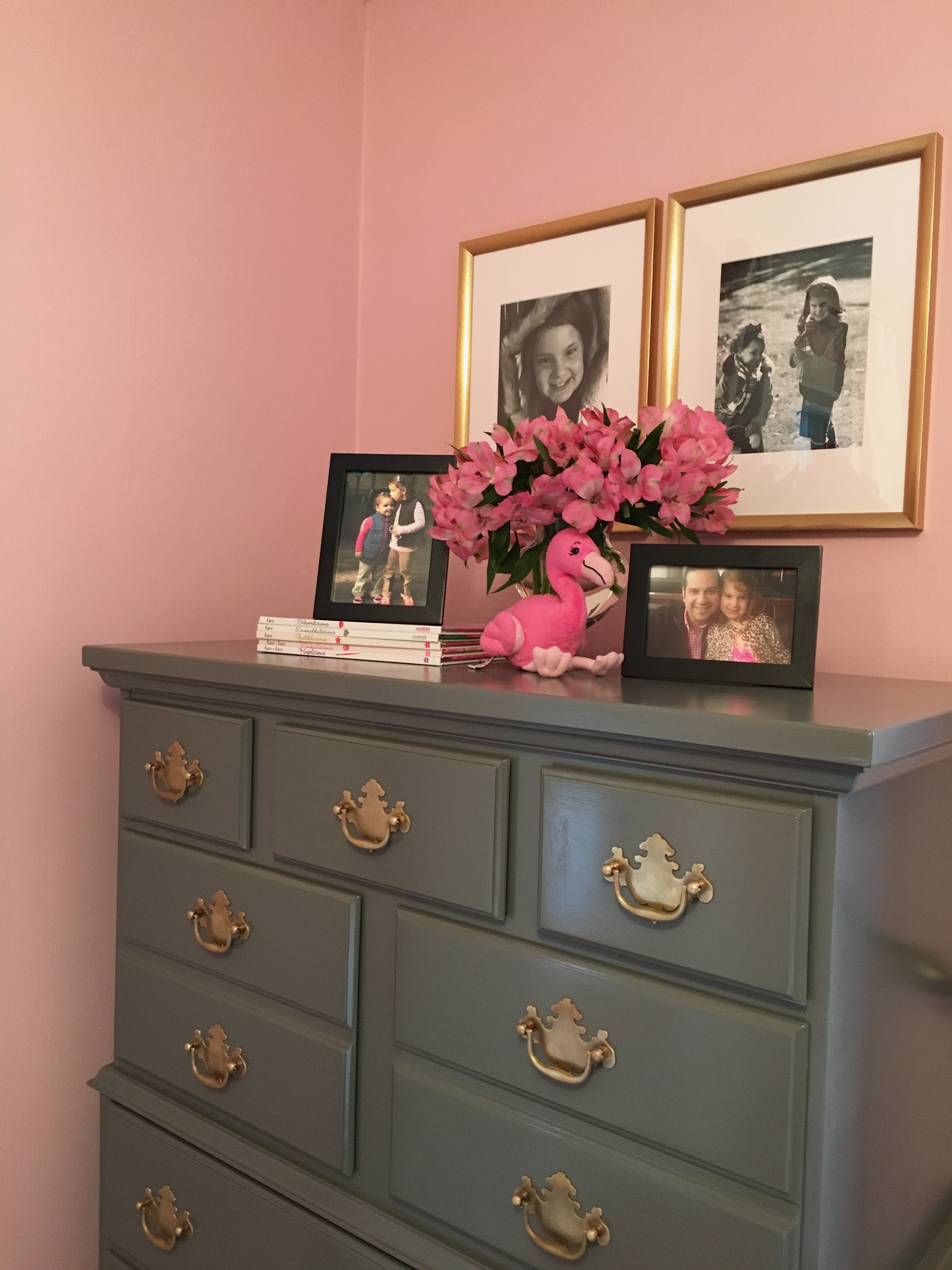 Simple styling on the bookcase…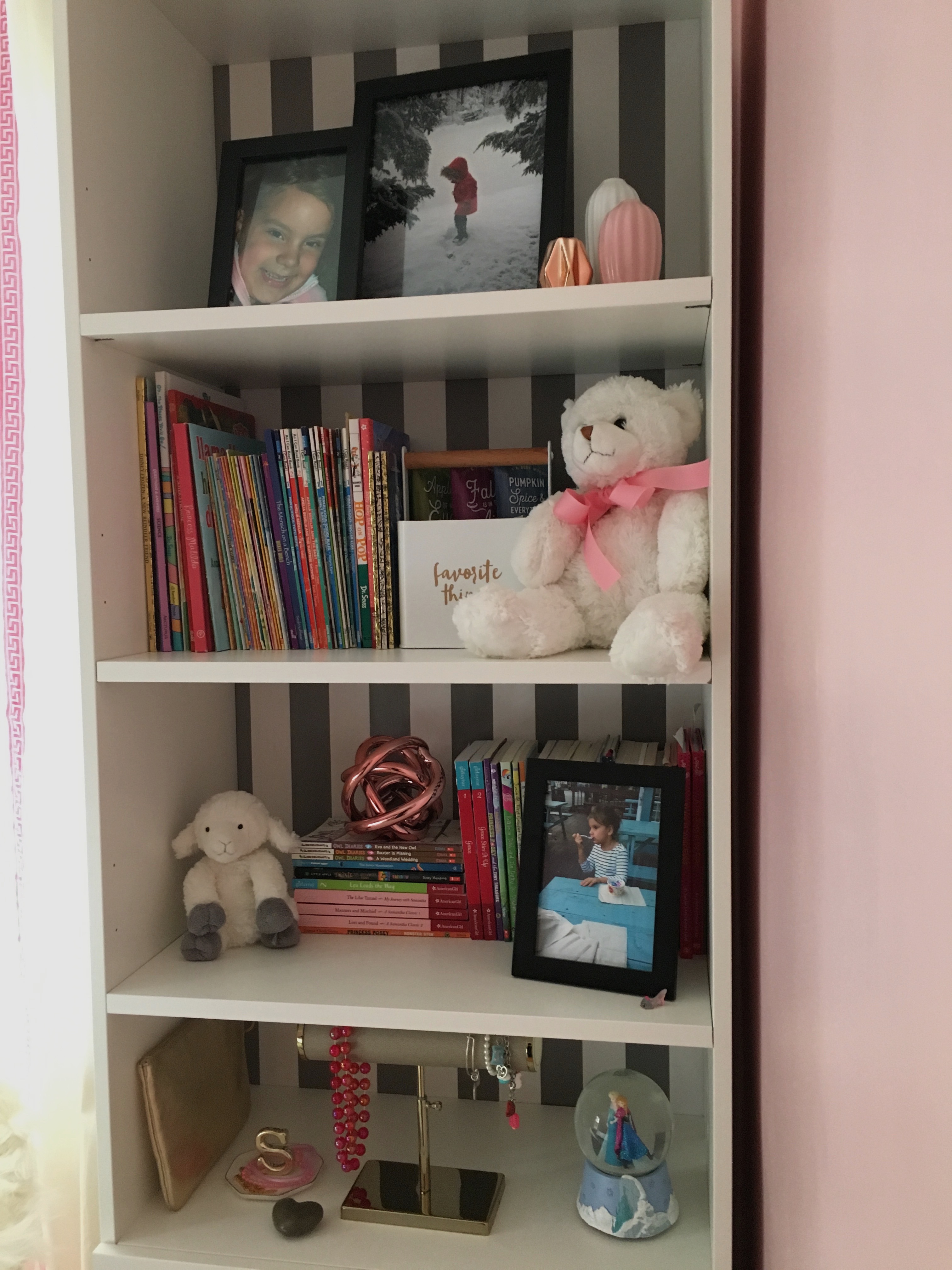 and a lap desk for use as a homework area…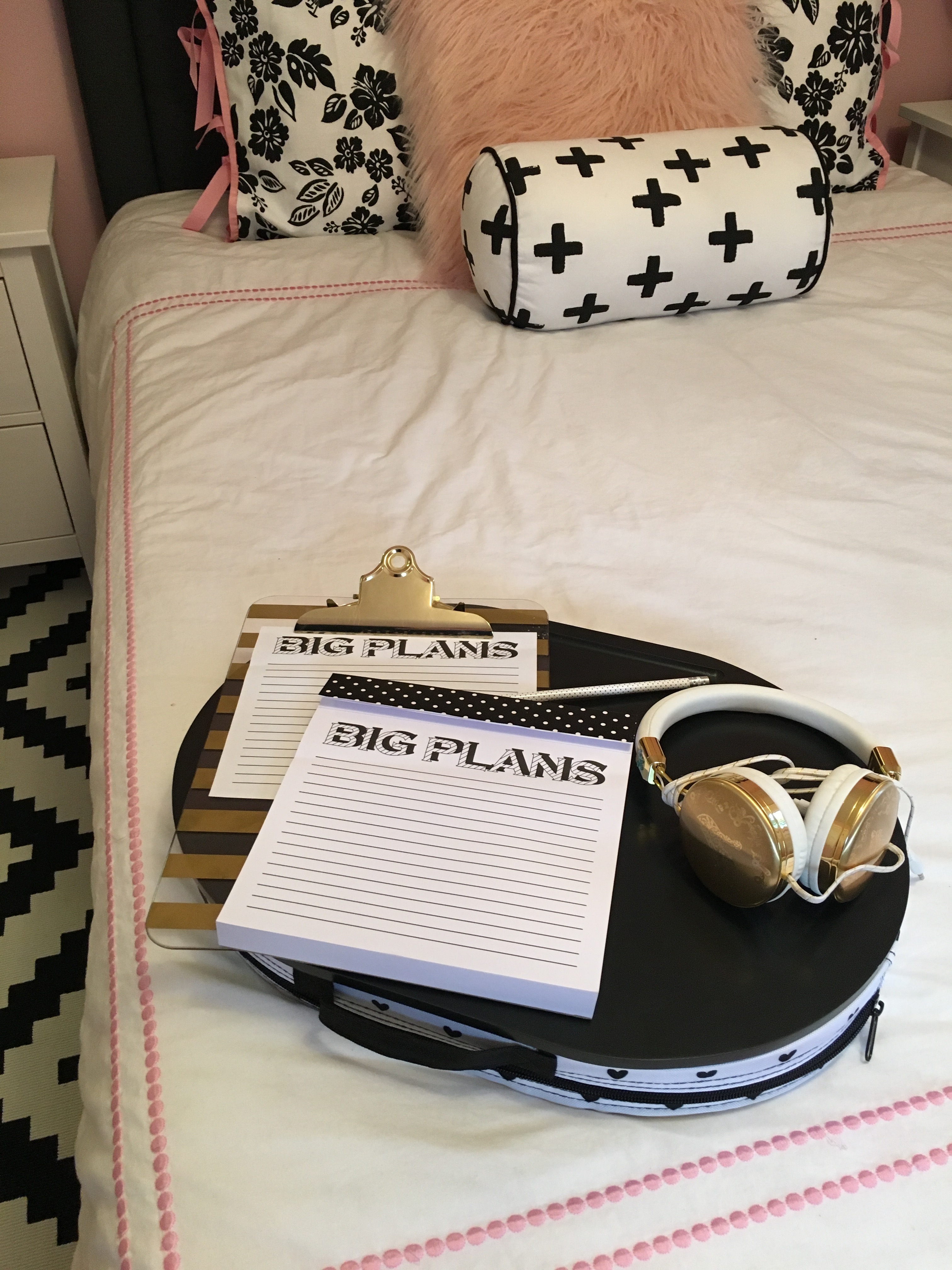 And then there is the wallpaper…which definitely provides the impact I was hoping for: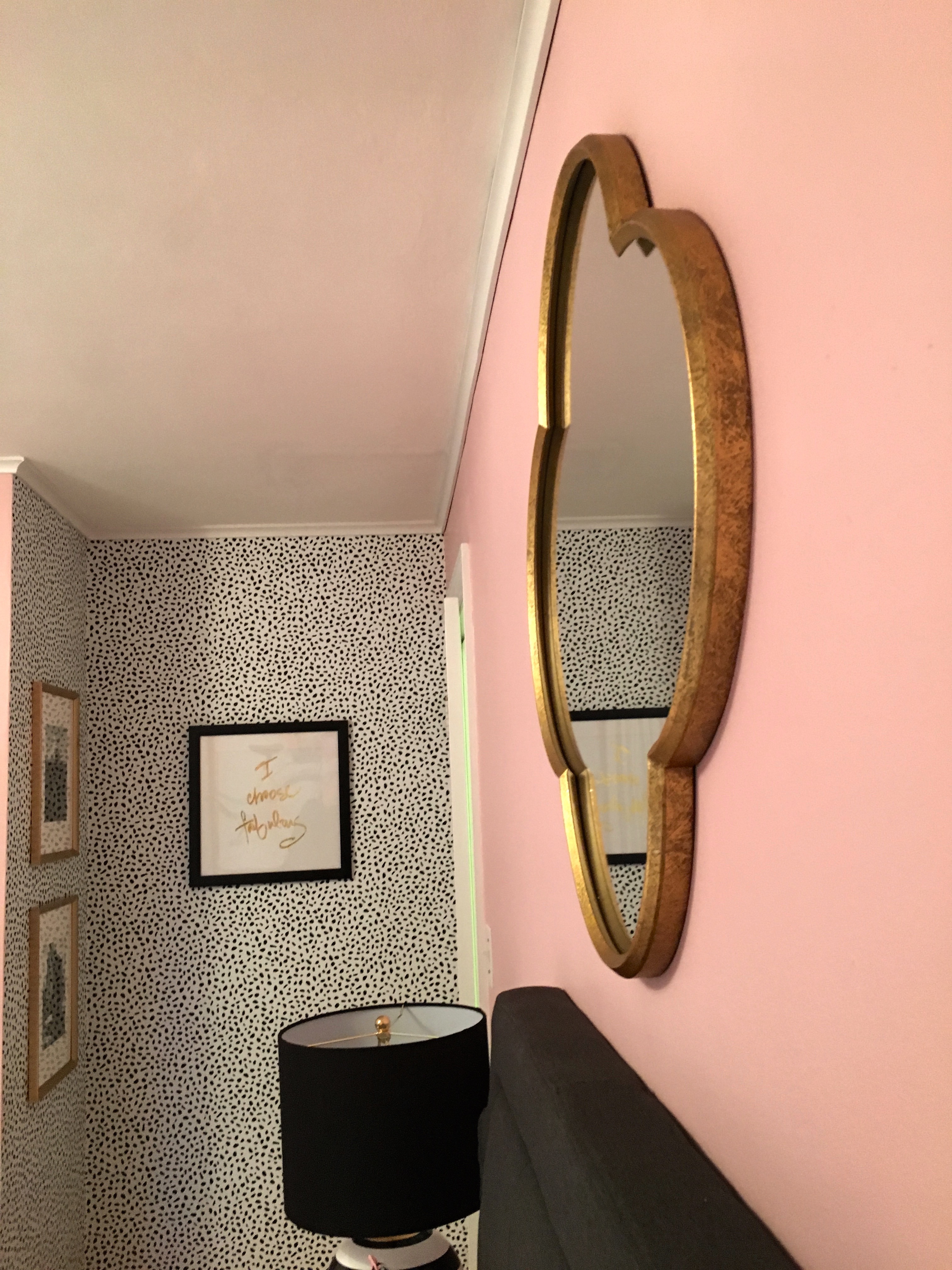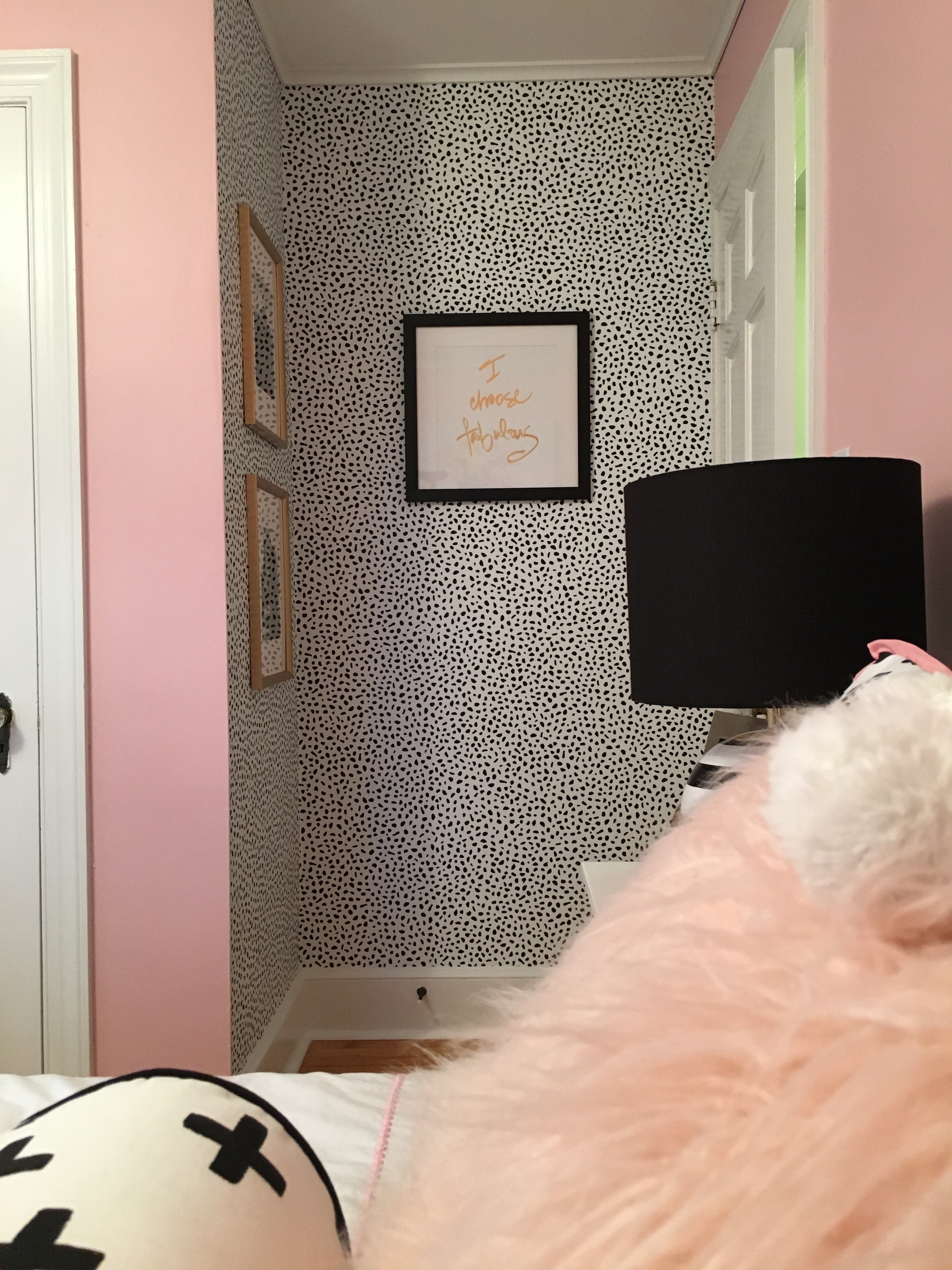 I am so happy this all came together and sooooo thankful that an extra week was added to the challenge, as I was literally polishing the brass hardware on the dresser a mere 24 hours ago.
Source List (no affiliates used): Wallpaper (repositionable) | Gold Frames | Chair | Floor Lamp | Table lamps (Kate Spade @homegoods) | Nightstands (hardware sold separately) | Pink Pillow | Floral Pillows (my own custom, Sara Langley) | Bolster | Duvet | Rug | Bicycle Art @ home goods | Mirror | Drapery Hardware
Thanks for following along with my crazy adventure! You can view the amazing final reveals of the other guest participants here.
Best,
Kelly