Morning All! Happy Thursday! It's time for the weekly update for the One Room Challenge! There is ONE more week left so it is time for the last push before the final reveal next Thursday, November 16th!
This week had a few curveballs in that hubby threw his back out so the molding project that was on tap for the weekend had to be, well, modified. Thank goodness the amazing carpenter I have worked with many times was able to stop by to install the upper cove and lower quarter round moldings for me on a moments notice.  Phew! And apparently the walls are far from straight or plumb so I am thankful that we brought in the professionals! Now just a bit of touch up and caulk and they.will.be.done!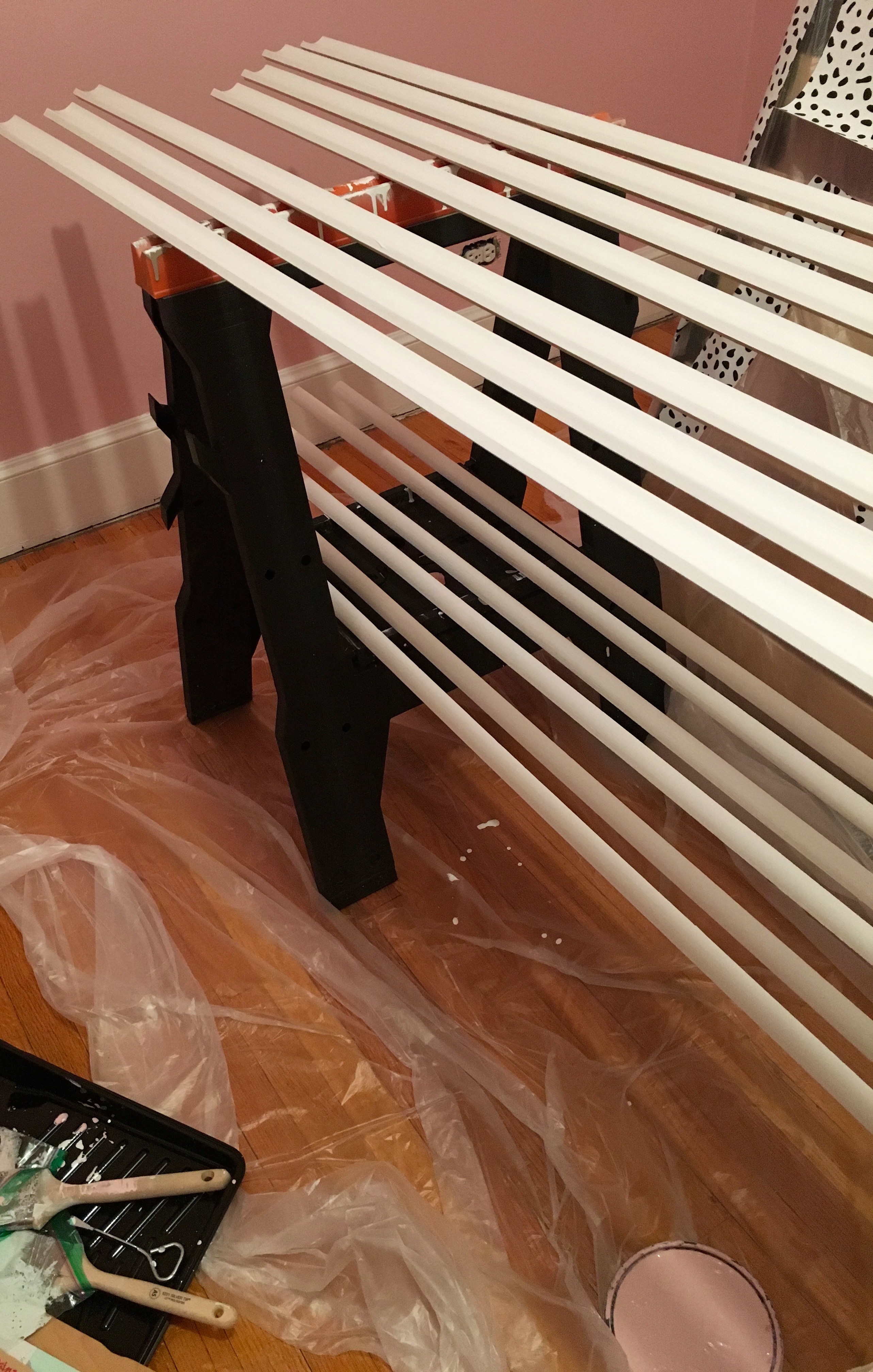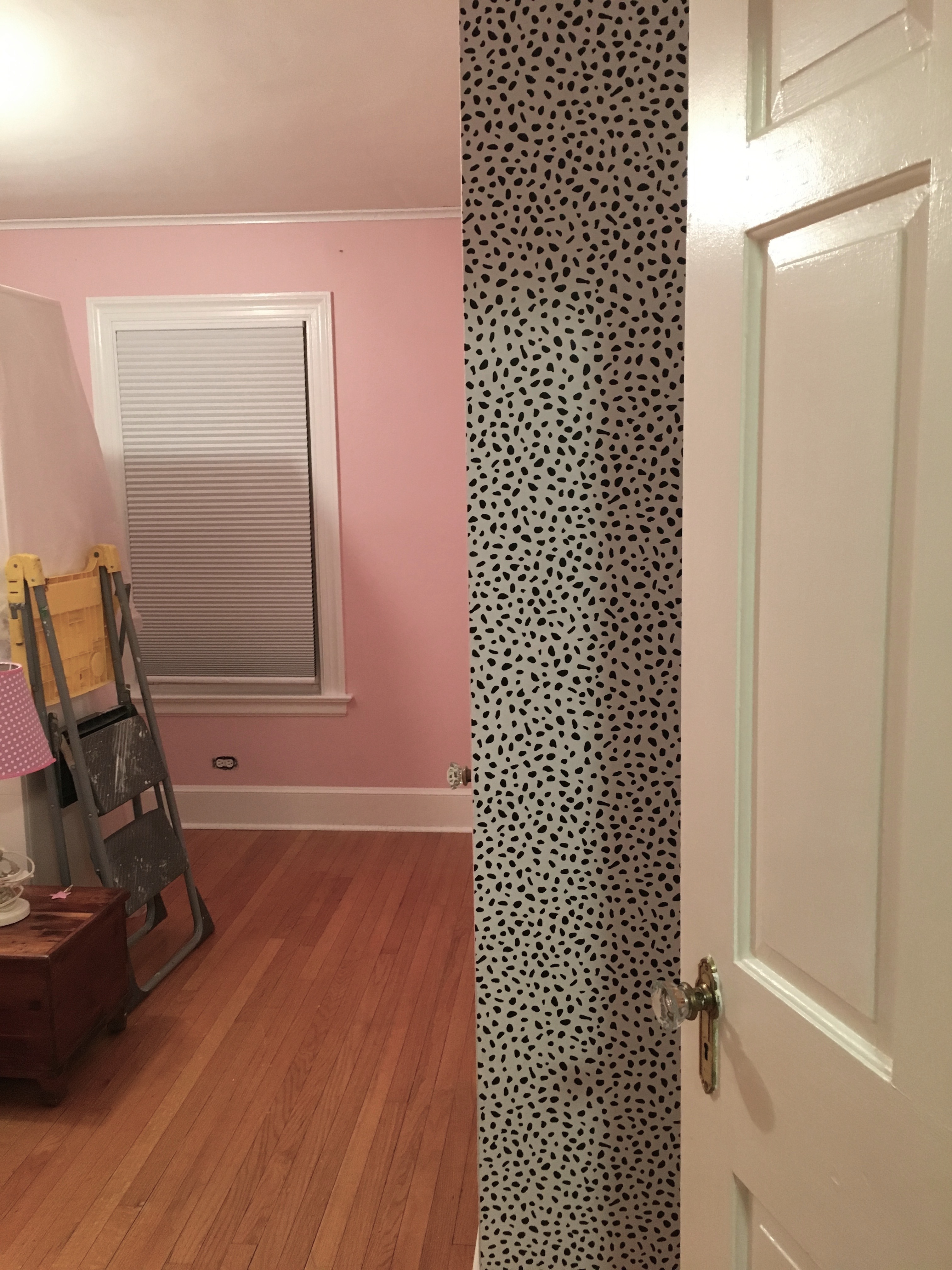 I am so in love with the wallpaper. It is repositionable, was easy to use (thanks Mom!), and gives the room the pop o' fun I was looking for. The best part was that it was $29.99 a roll at Target!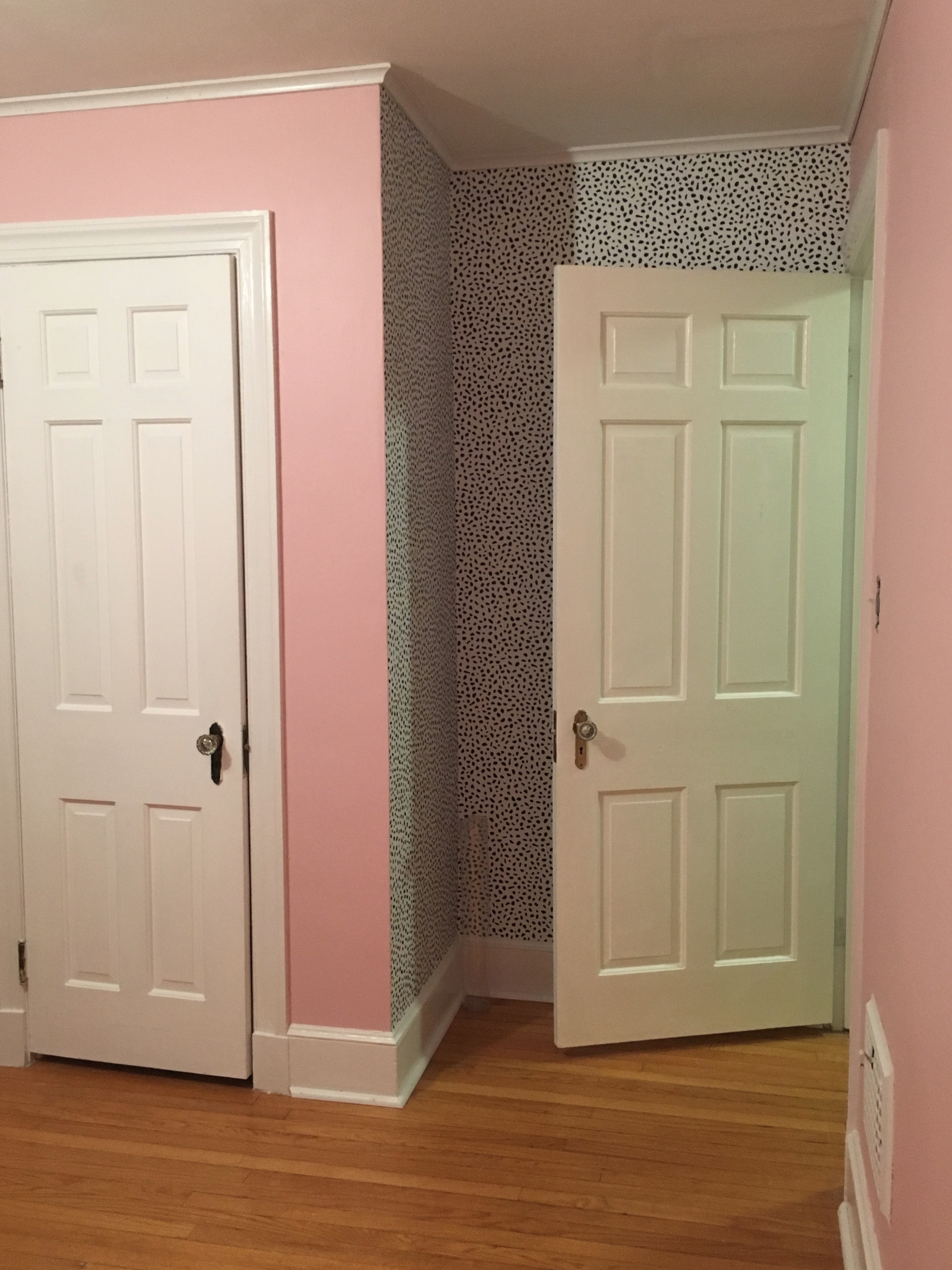 I am still debating whether or not to paint the closet door.  SO tempted, but I think I will bring in all the other bold elements like the charcoal upholstered headboard and printed rug before I make the final decision. I am also so thankful that our 1930s house retained both its vintage door knobs and large baseboard moldings throughout the years because they add such character to all the updates we have done.
I am away for the next three days while hubby attends a conference, so I am heading to Ikea near where we are staying (lucky beak!) to purchase this rug, some pillow inserts, and figure out what I am doing for nightstands.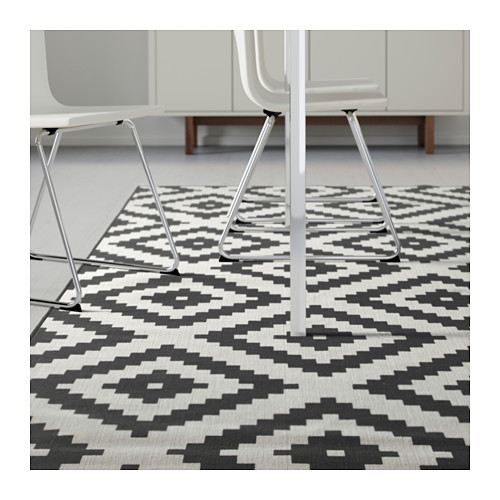 In a mere 7 days this room will be complete!! You can see all the amazing progress of the other guest participants here.
Have a great day!
Best,
Kelly