Happy Weekend All! I am so ready for Winter to pack up and head out of town! The air has been so dry and my skin just cannot take it! I am not sure if your skin is like mine, but for some reason products seem to work better when I rotate them.  Here are the ones I have embraced recently:
First Aid Beauty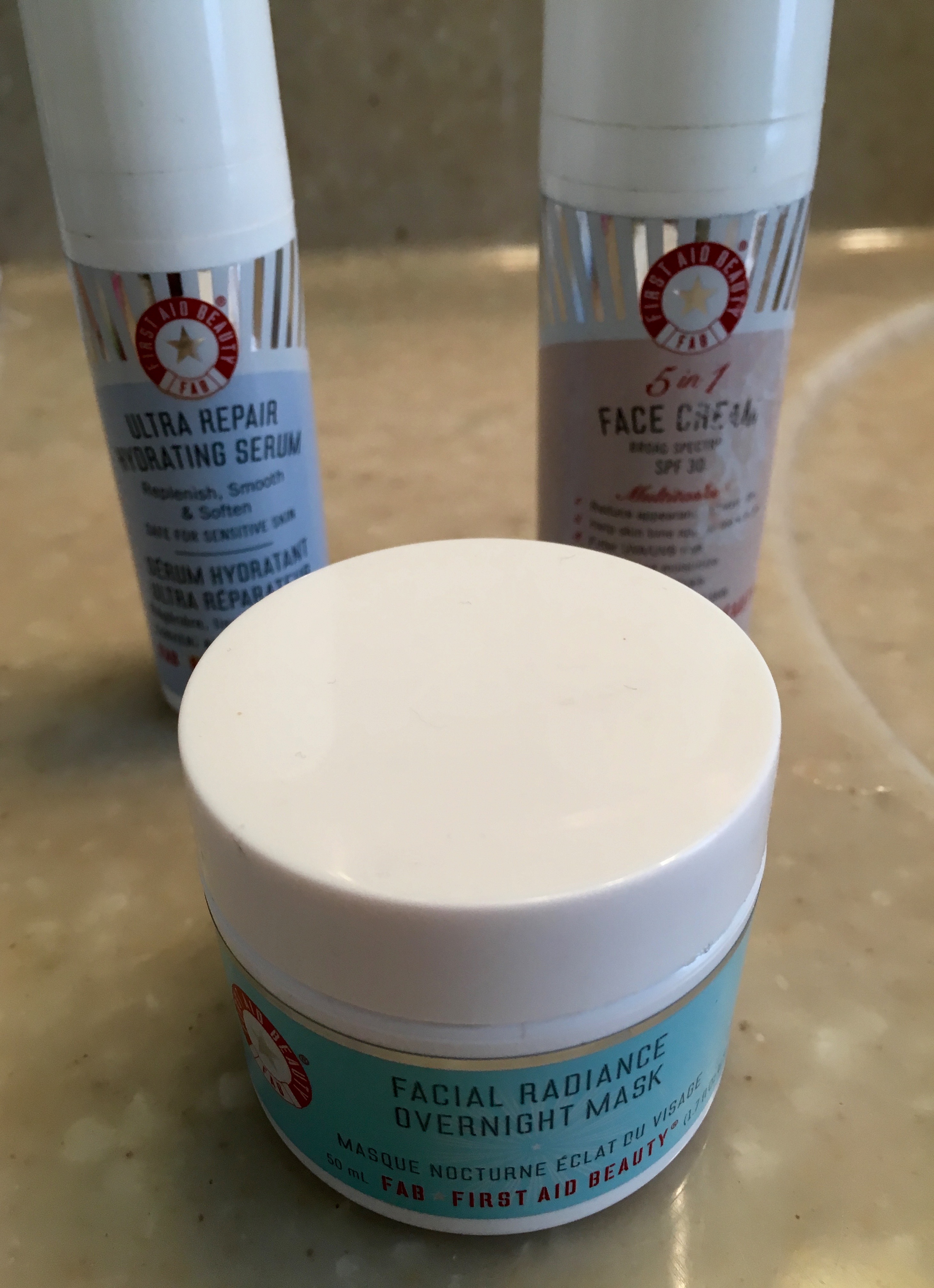 I notice a difference in plumpness when I use the Ultra Repair Hydrating Serum.  I was anti-serum for awhile, thinking that it is was going to be a waste of money, but I tried a small sample and was hooked.  I layer the serum with the Facial Radiance Overnight Mask at night and my skin seems to be less parched in the morning.
The 5 in 1 Face Cream is amazing, and as you can see by the worn label, I take it with me and reapply during the day. It is the best cream I have found thus far that contains SPF 30 but does not feel chalky or peel off my skin. I also like what the cream does not have including phthalates, sulfates, or parabens.
Argan Oil Reserve from Josie Maran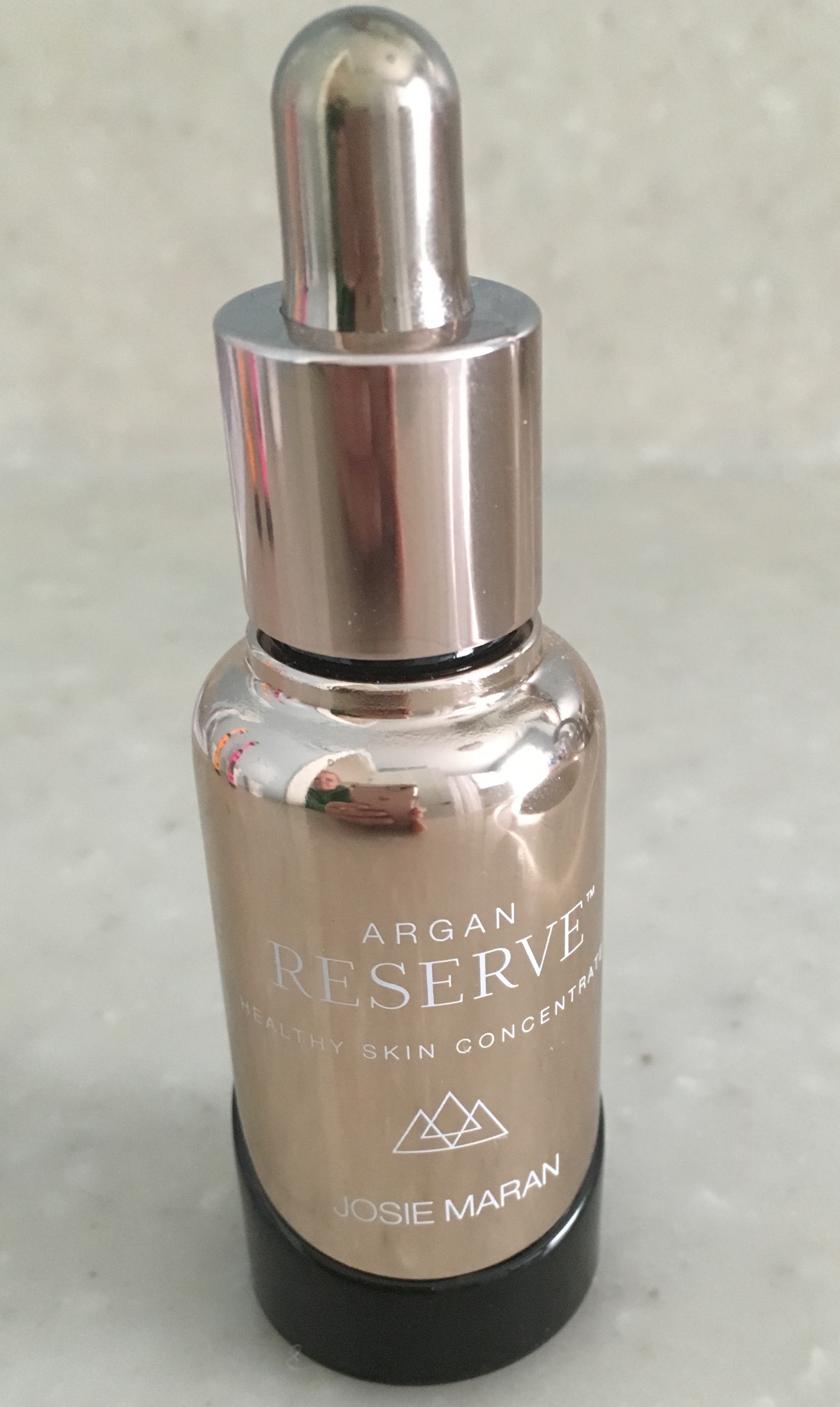 I went for the Reserve Argan Oil from Josie Maran after trying both the regular and light versions.  This serum is definitely thicker than the others, and my skin drank.it.in.  I would recommend it during the winter when your skin may feel tight, itchy or scaly. It's also great for cuticles and I have used it to tame static-y hair. This little bottle is definitely multi-purpose and a little goes a long way!
Bare Minerals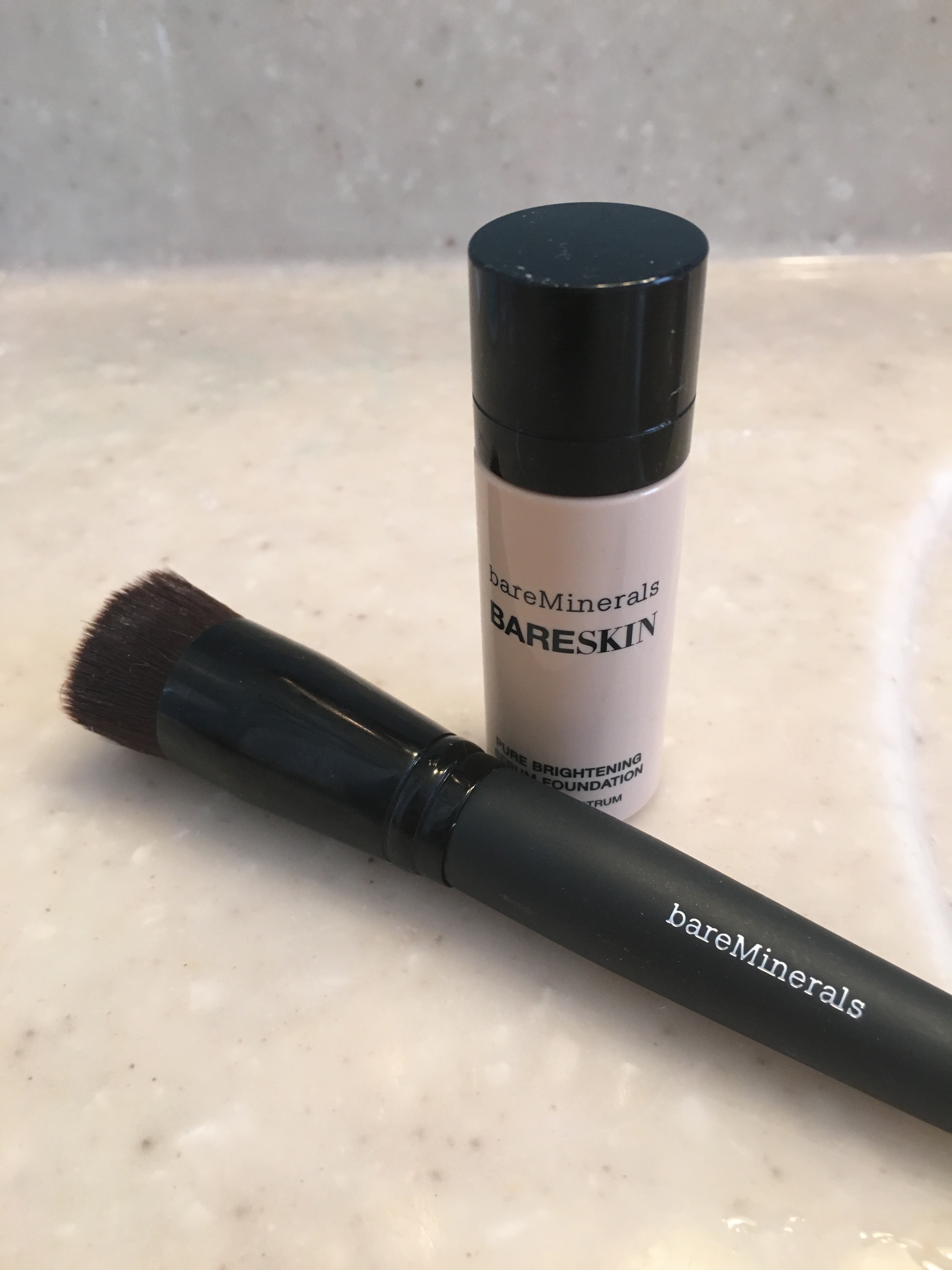 I cannot tell you how much I HATE, yes HATE, foundation.  I rarely wear it to be honest. I have tried many, and this is the only one that I can stand on my skin. It does not sit on top like a mask, rather it is a liquid serum that you squirt onto the brush and then glide it on. It applies smoothly, and to be honest I concentrate it mostly on the under eye area where my dark circles reside.  I typically use it a few times a week, but that is because I am pretty lazy about my beauty routine!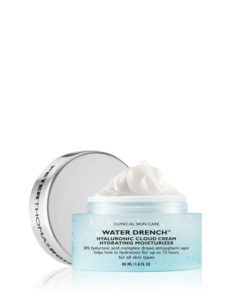 I cannot wait to try the Water Drench Cloud Cream with Hyaluronic Acid from Peter Thomas Roth, and have ordered it here.  It is also sold at Sephora and Ulta, though when I have tried to purchase it, they were both out of stock. I'll let you know if it is truly water drenching once I've used it for a bit- fingers crossed!
Have a great week all! TOMORROW IS SPRING!
Best,
Kelly