Morning All! I cannot believe all six weeks of the One Room Challenge have flown by! (You can check out all the amazing designers and their finished rooms here) I originally thought I would have time to tackle both of my daughters' rooms (HA!), but quickly realized after plaster repair set me back that I needed to focus on one room at a time. It was down to the wire, painting the bookshelf side table late into the night…the night before the photoshoot. Full disclosure, I was off by a week and thought last week was the reveal.  HOWEVER, when I realized my mistake I added more projects…and more late nights.  This project was totally DIY so I am happy to now rest, enjoy the room, and celebrate Mother's Day with my family.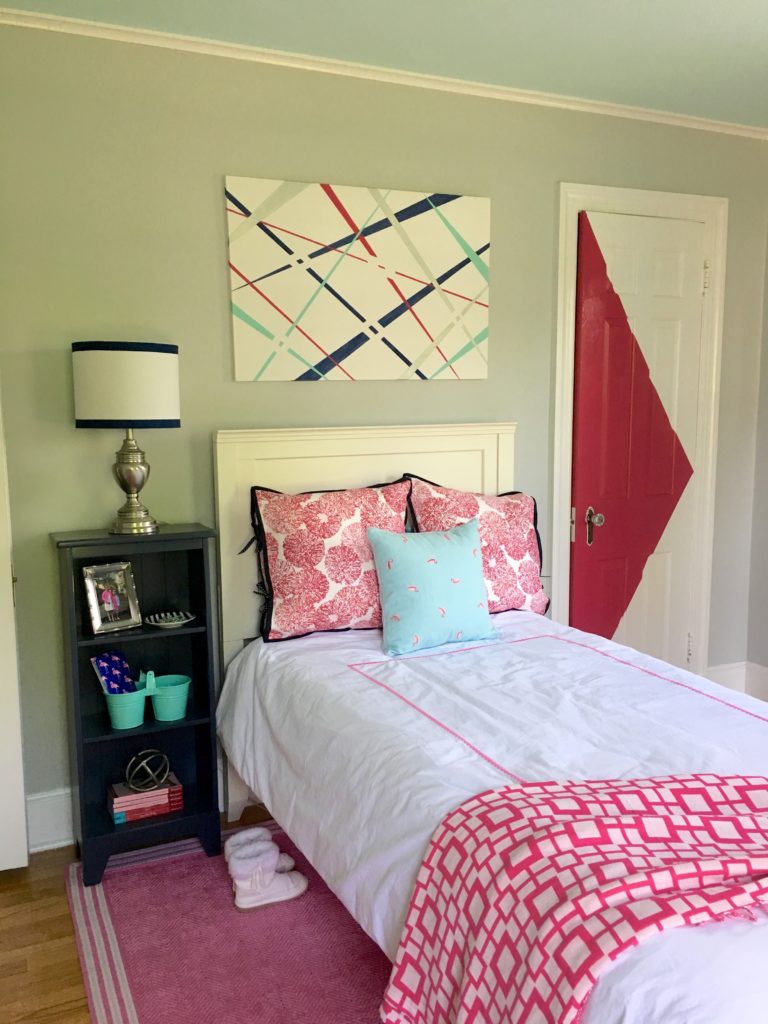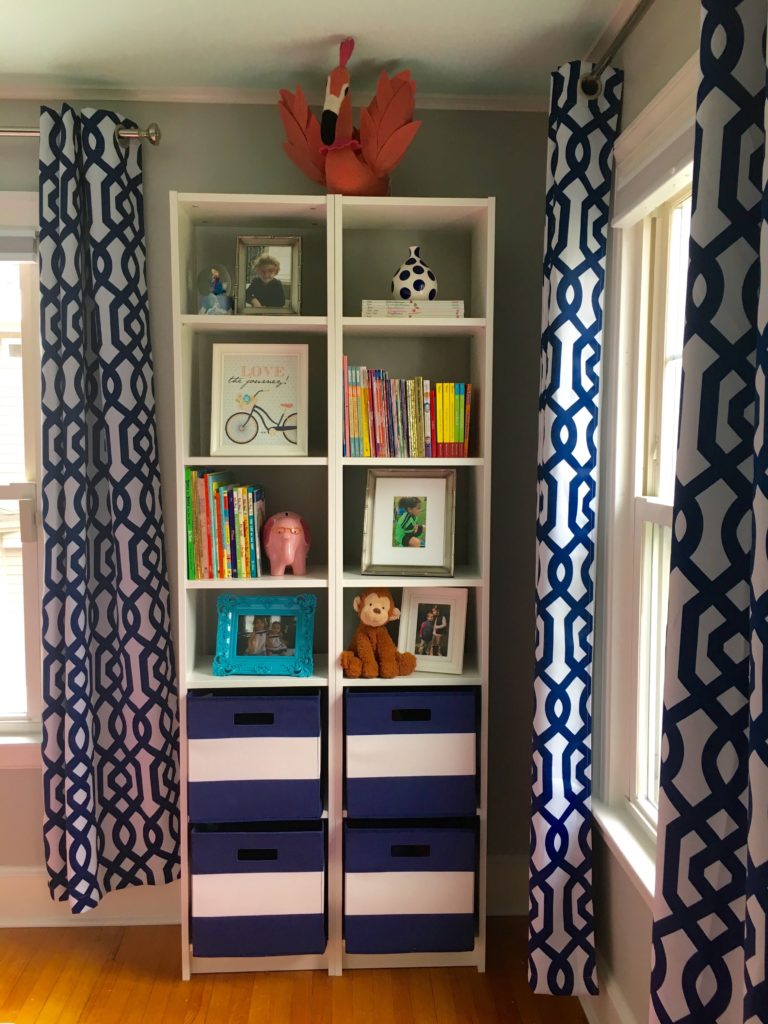 Photo Sources: Bins– Target| Printable– The 36th Avenue| Navy Polka Dot Vase- Michaels (in store)| Flamingo– Target| Curtains– Overstock| Room paint colors (all Benjamin Moore): Walls-Stonington Gray; Ceiling- Caribbean Breeze; Trim- Decorator's White; Closet Door Abstract Color- Razzle Dazzle; Bedside Bookshelf (see below)- Hale Navy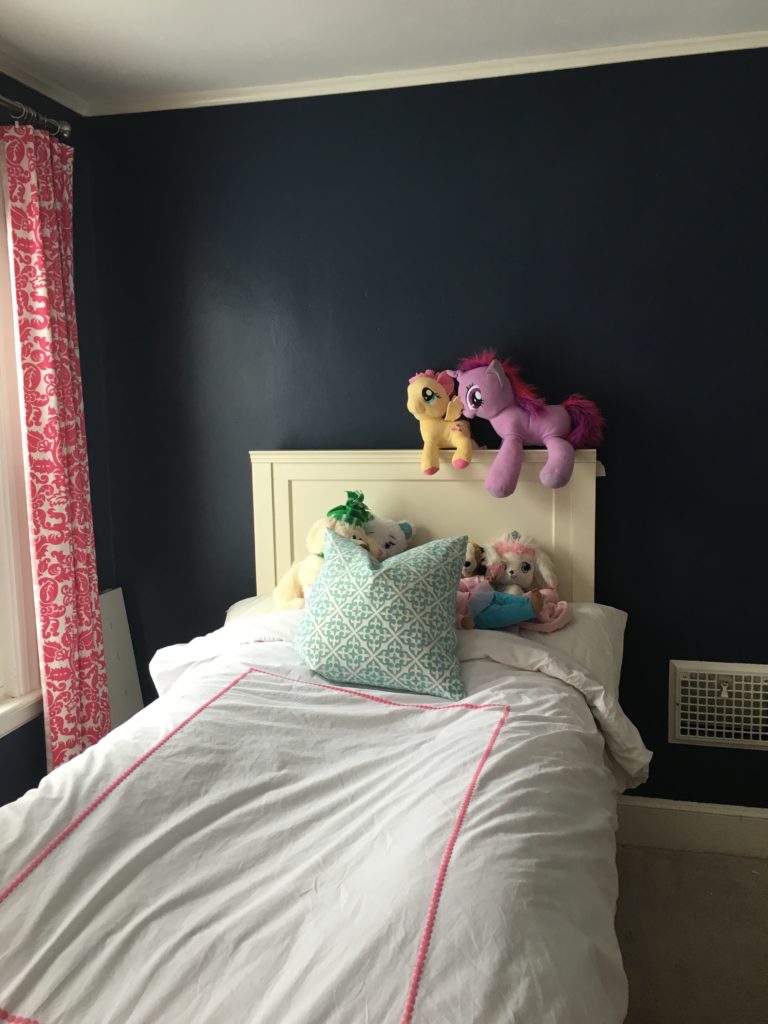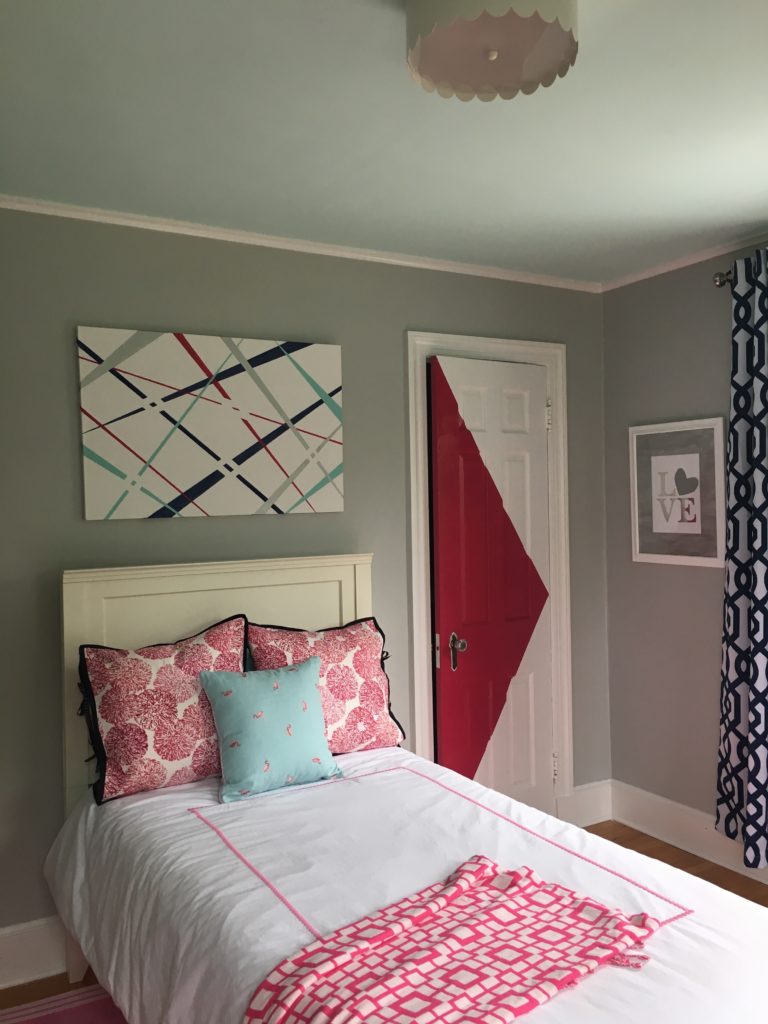 Photo Sources: Bed (similar)- Pottery Barn Kids| Duvet (similar)- Pottery Barn Kids| Custom Pillows- Sara Langley Designs (my own!)- see shop link above| Blanket– Annie Selke (now only $18 in the outlet!)| Artwork- my own creations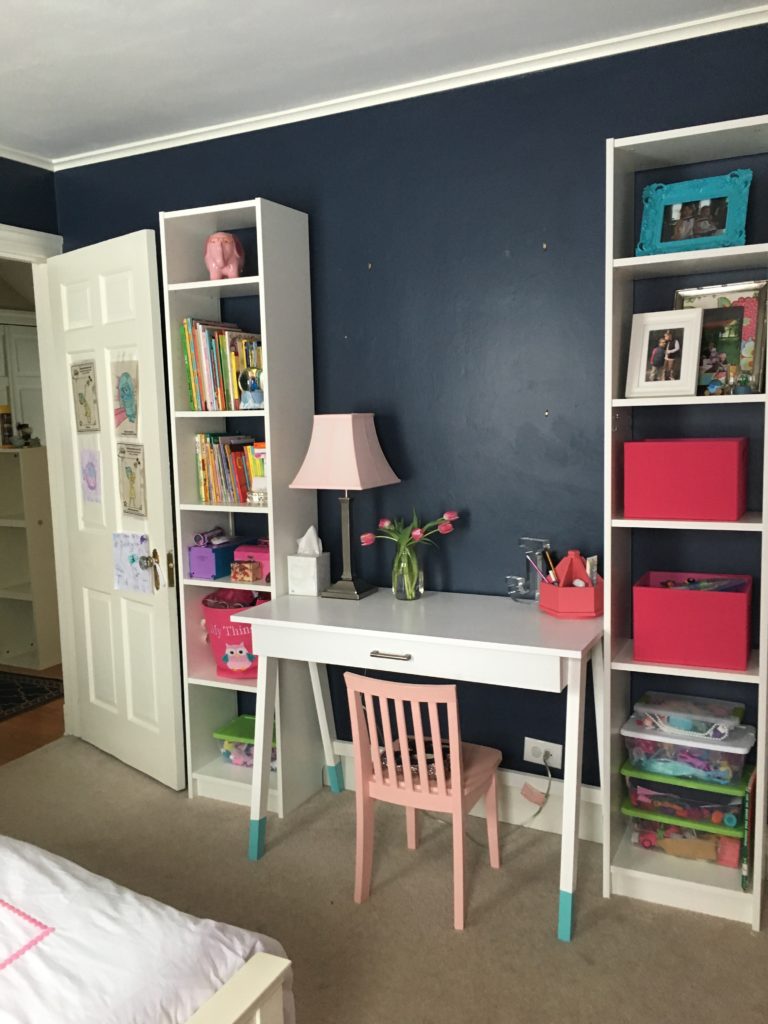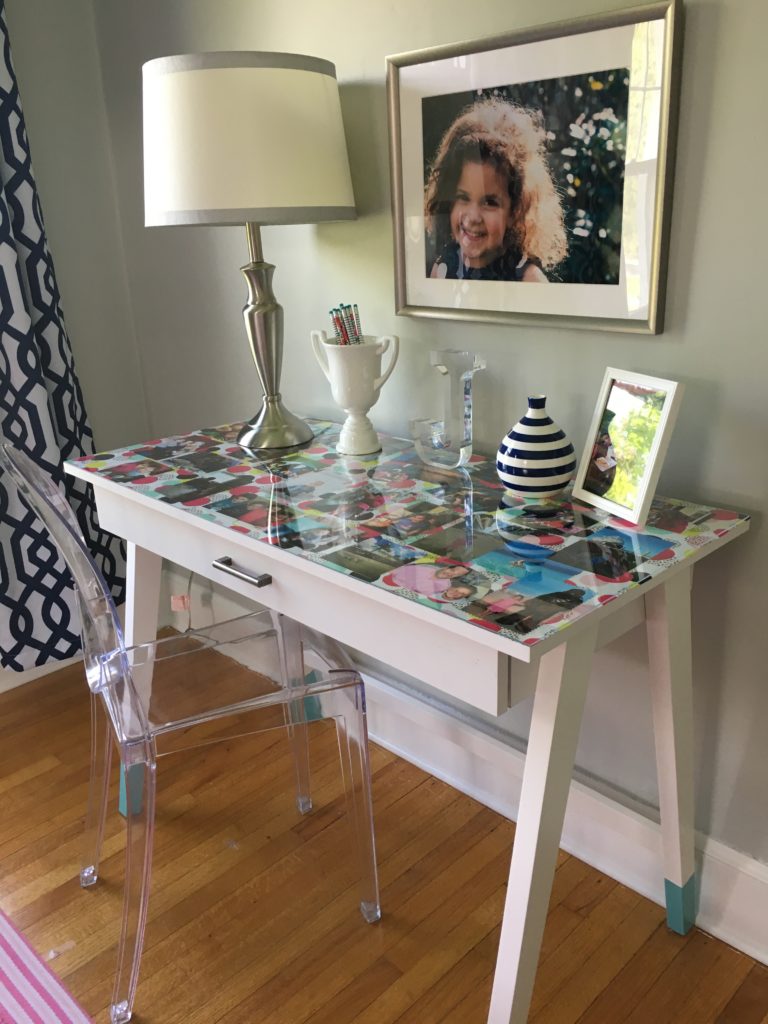 Photo Sources: Desk (I painted legs)- Target| Wrapping Paper to Decorate Top- Target| Chair– Amazon| Trophy– Michaels (in store only)| Rug– Pottery Barn Kids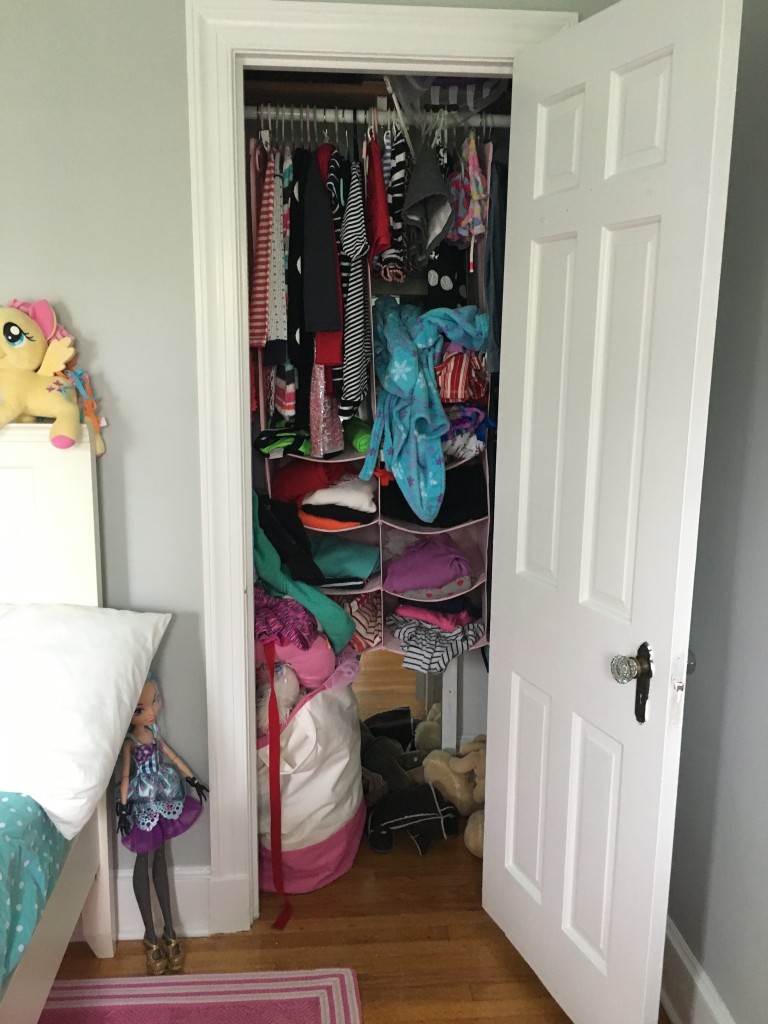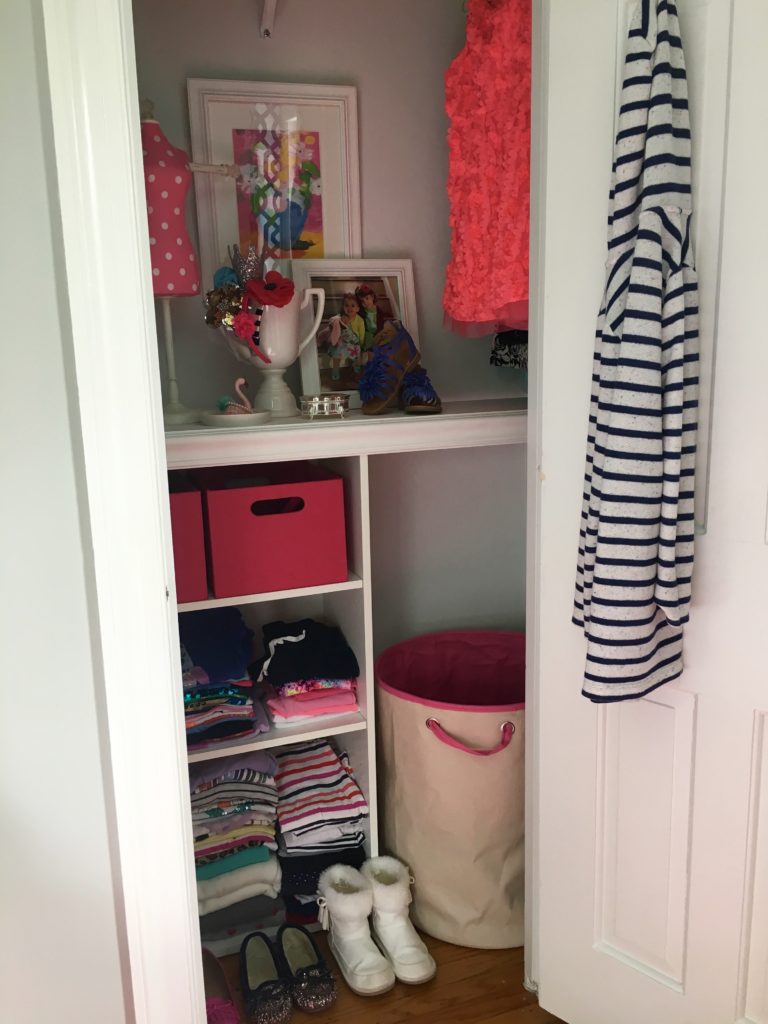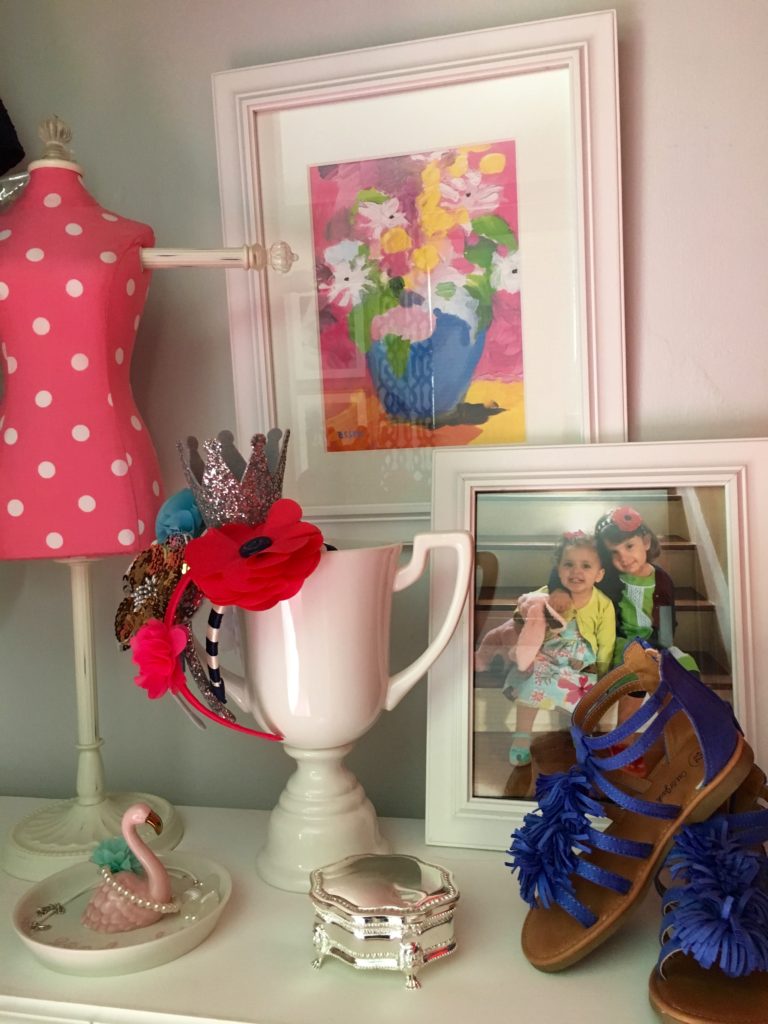 Photo Sources: Flamingo jewelry holder- TJ Maxx|Trophy holder– Michael's (in store only)| Silver jewelry box- Gift| Shoes– Target| Laundry bin– Pottery Barn Kids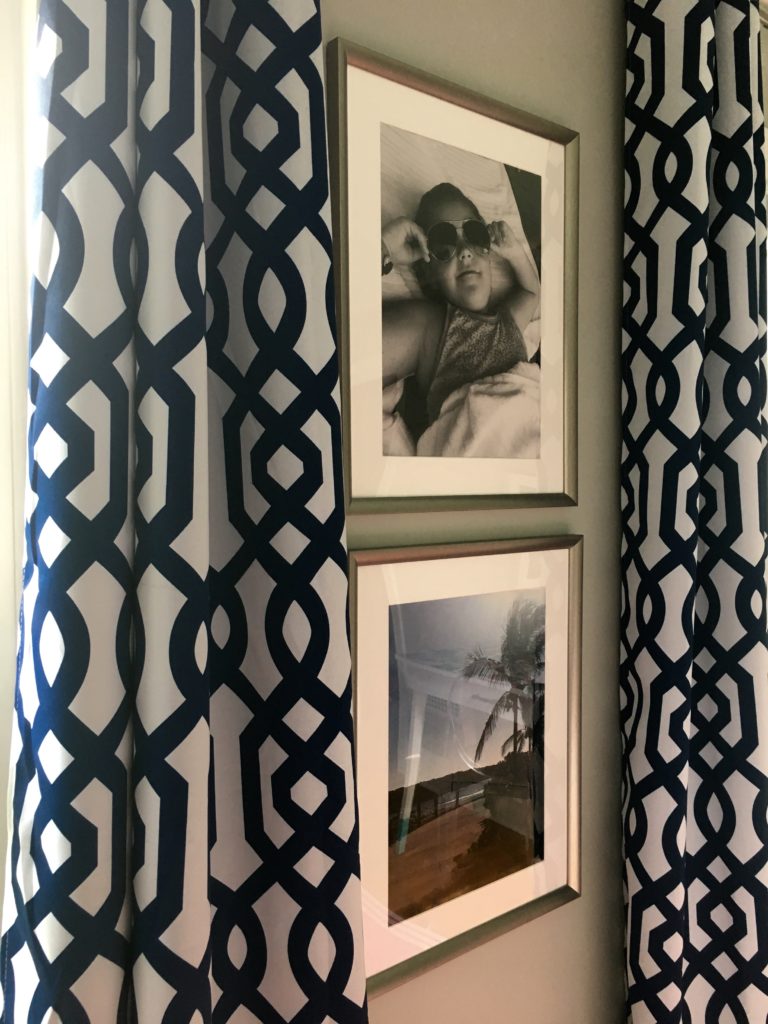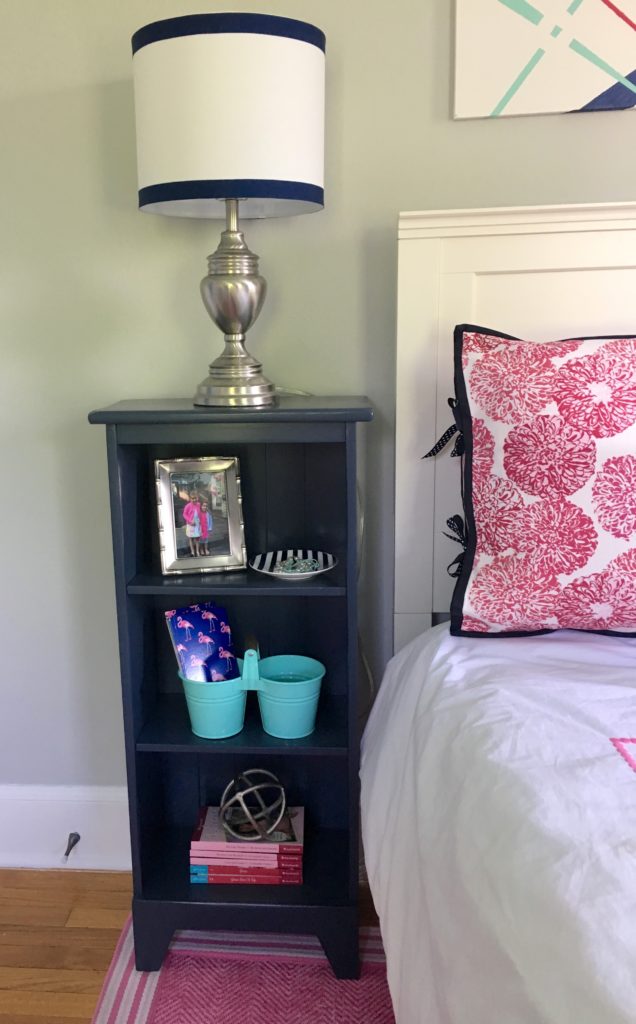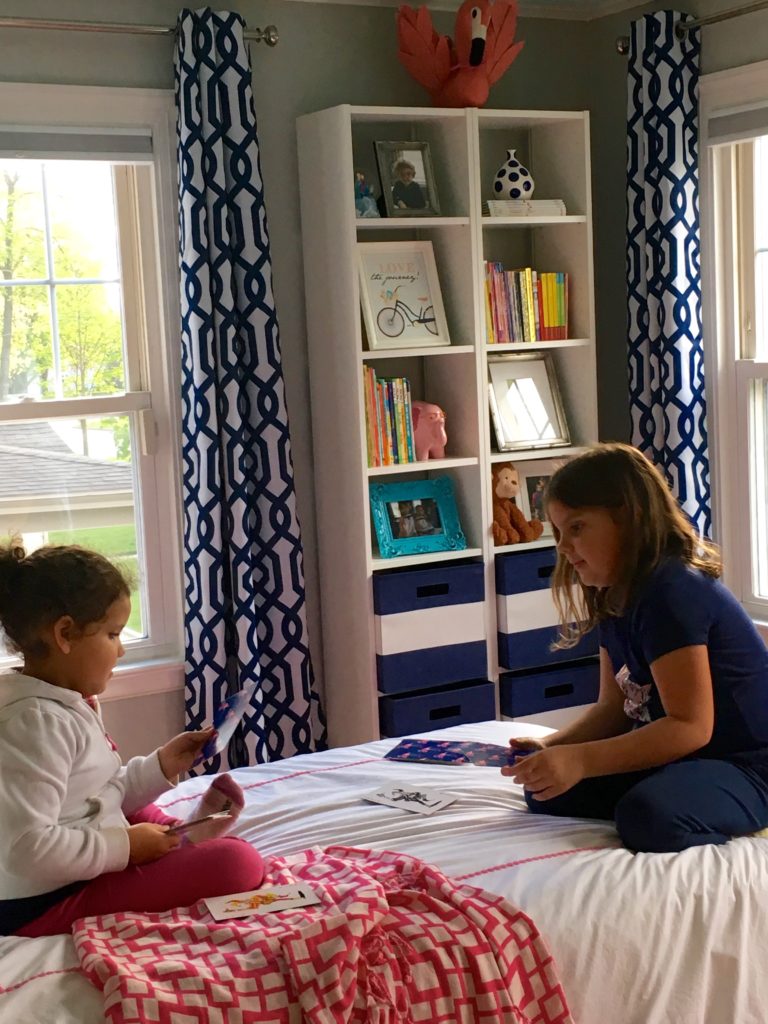 I had a great time pulling this together and am counting down to the next Challenge. Already picked my room…and warned hubby. Now I am off to prepare to host Mother's Day brunch.. so stay tuned for pics! Thanks for following this adventure.
Best,
Kelly
P.S. Do I really believe the room will stay this way!? Nah, but I have pictures for posterity and accomplished my client's goal of having more space to play.  Now if I can only keep the Barbie Dream house in the playroom!