Good Morning All and Happy Monday! The Sun is shining…for the third day in a row- YES! Can you tell I have been missing it?:) Oh, and icing on the cake? My gardenia has continued blooming! It.smells.divine.
SO! Now that the weather is cooperating and we tackled the yard clean-up yesterday, I have been thinking about whether I have time for a garden project this season.  Landscaping is something that I have yet to  embrace, and beyond lawn maintenance and a few beautiful trees I was gifted for Mother's Day, I have never had a plan per se.  I have always loved the look of "layered landscaping" (is that a real thing?) so I figured I would start with Pinterest to see what I could find that represents the look I am trying to achieve.  I always fall for plants that grow best in the South, so picking things for Zone 4-5 has been challenging in the past.  Thankfully there is a hardy variety of my beloved boxwood, which I just put into planters today, so I definitely want to implement them into whatever layered look I choose.
I am planning on including some plants that stay green year round with others that are more showy in Spring/Summer. This combo of evergreens, hydrangeas and pachysandra provides a gorgeous backyard backdrop: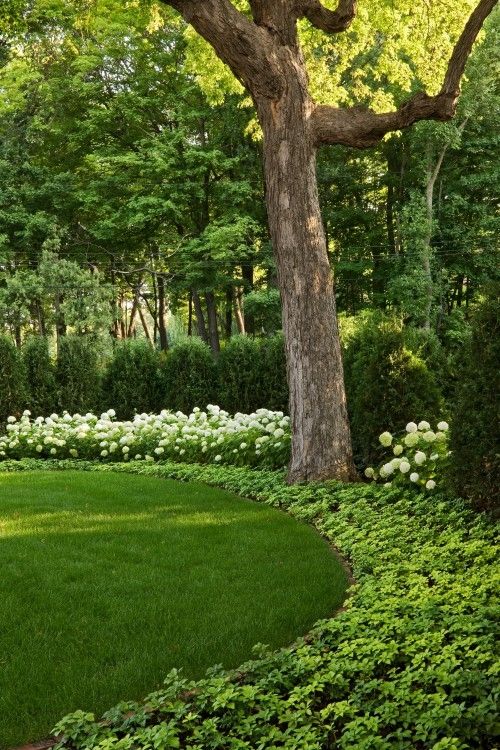 and I love this layering of hydrangeas, boxwood and impatiens: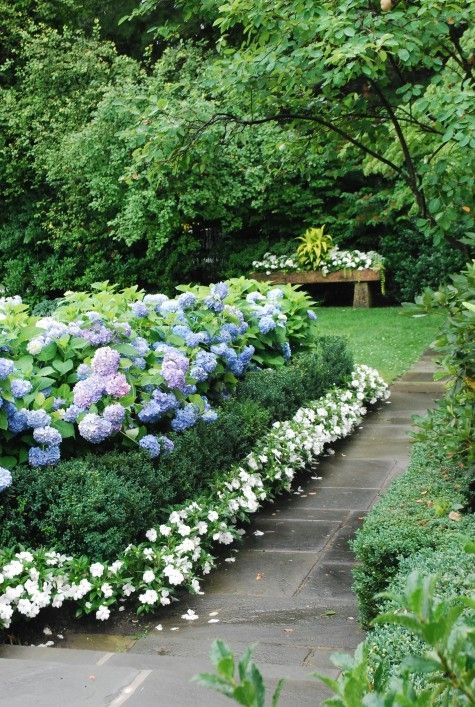 and this pic has been one of my longtime favs because the hedge provides a beautiful backing for the mature trees: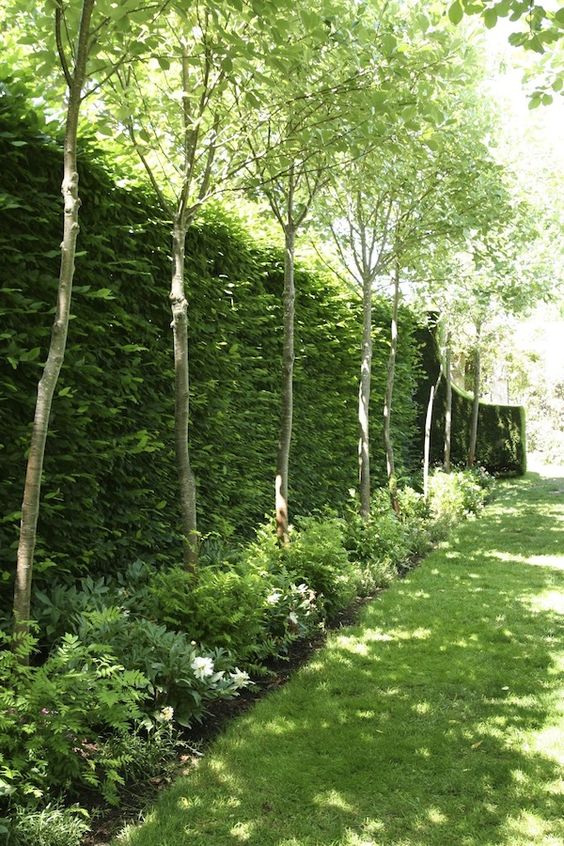 and here are some gorgeous symmetrical rows: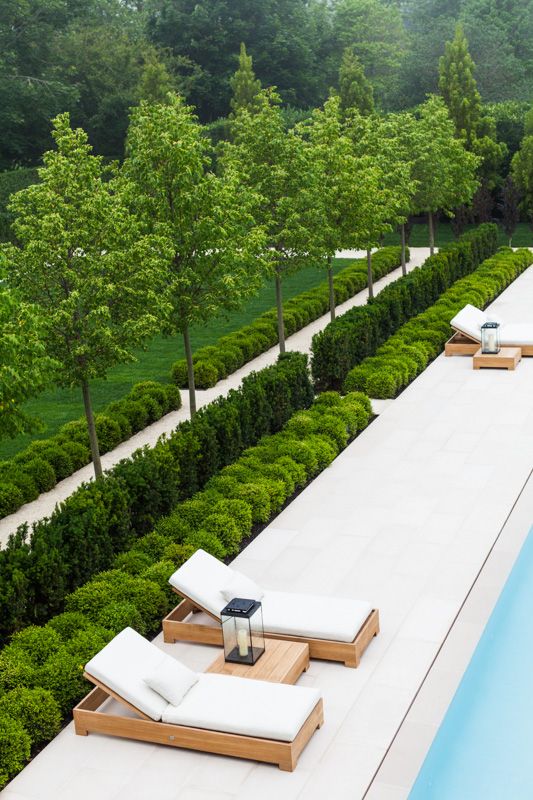 and a literal take on "layers"….that stone is fab-u-lous!: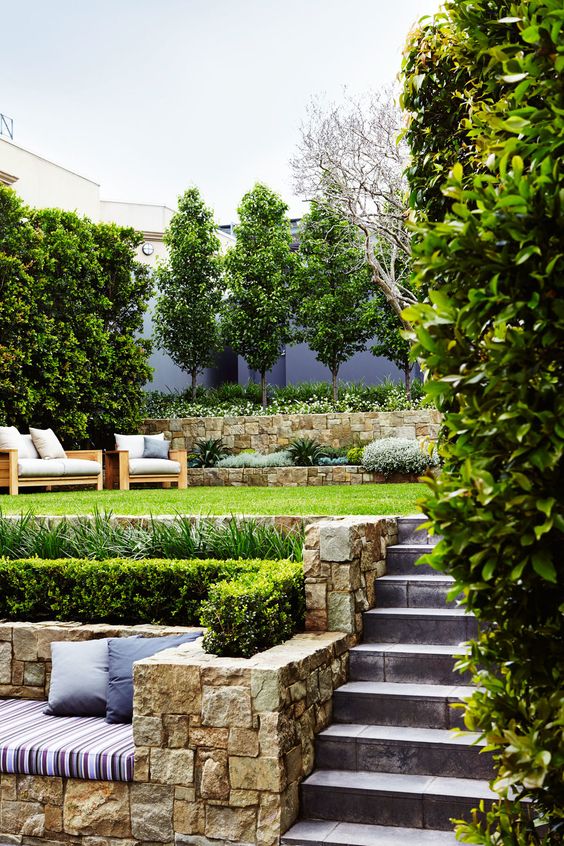 And because it is Monday: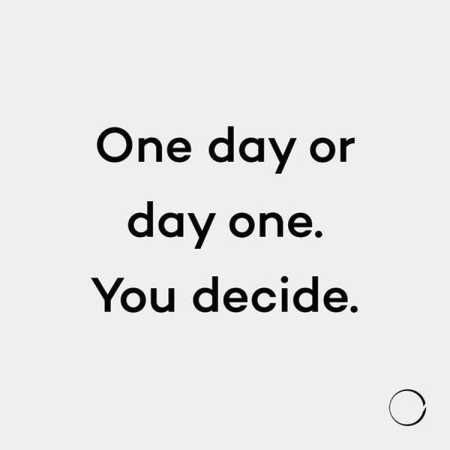 Have a great day!
Best,
Kelly