Hi All!  I made it to week 6 of the One Room Challenge and am happy to report the office makeover is complete!  I cannot wait to show you the transformation.  Admittedly the before was sad…really sad.  How could we have possibly lived with it like this for soooo long?  It was just one of those cases where life was too busy and I never had time to tackle the project… but then enter the One Room Challenge… and a deadline… and I was off and running and getting.things.done!  I am so elated to have this one crossed off the To Do List, but more importantly my hubby, who spends mucho time in this office, is happy with the result.
The challenge in this room that unfortunately could not be changed (due to time, logistics and budget) was its size.  It is a small room, 9 x 6,  that had to continue being used during this entire process.  That meant working diligently on the weekends and moving things in and out so it could be a "functioning" office during the week.
Let me remind you of the before…eeeeeek a dark cluttered space with old ceiling tiles, dark trim and paneling, and "it had seen better days" wallpaper: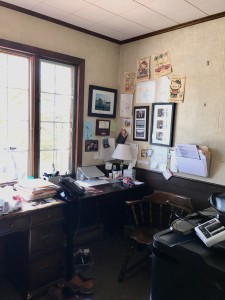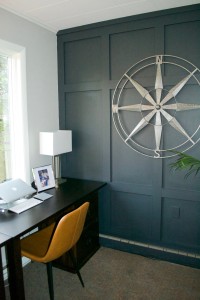 The room feels so much larger now with no lower paneling, light gray walls, and a fresh white trim and ceiling: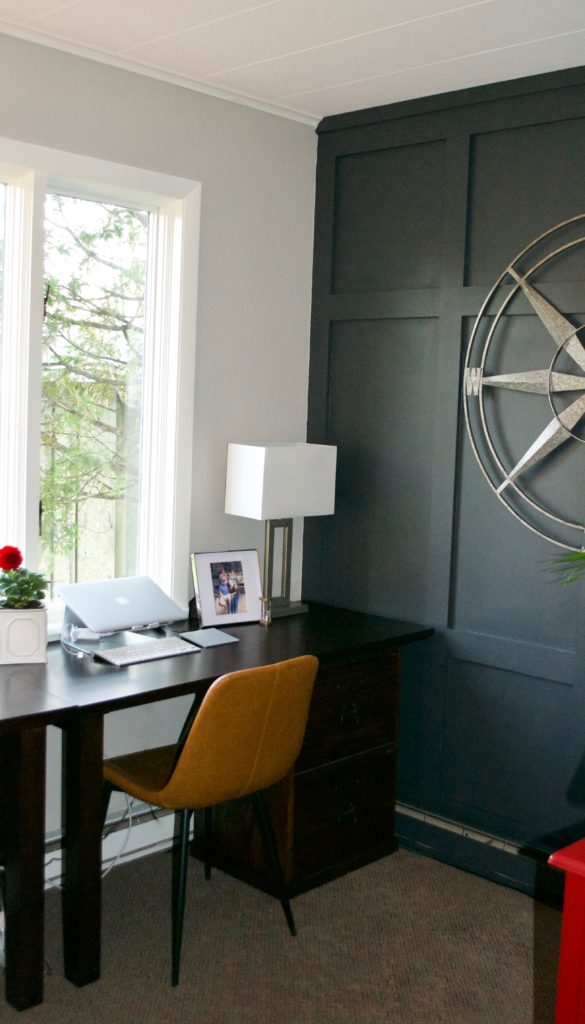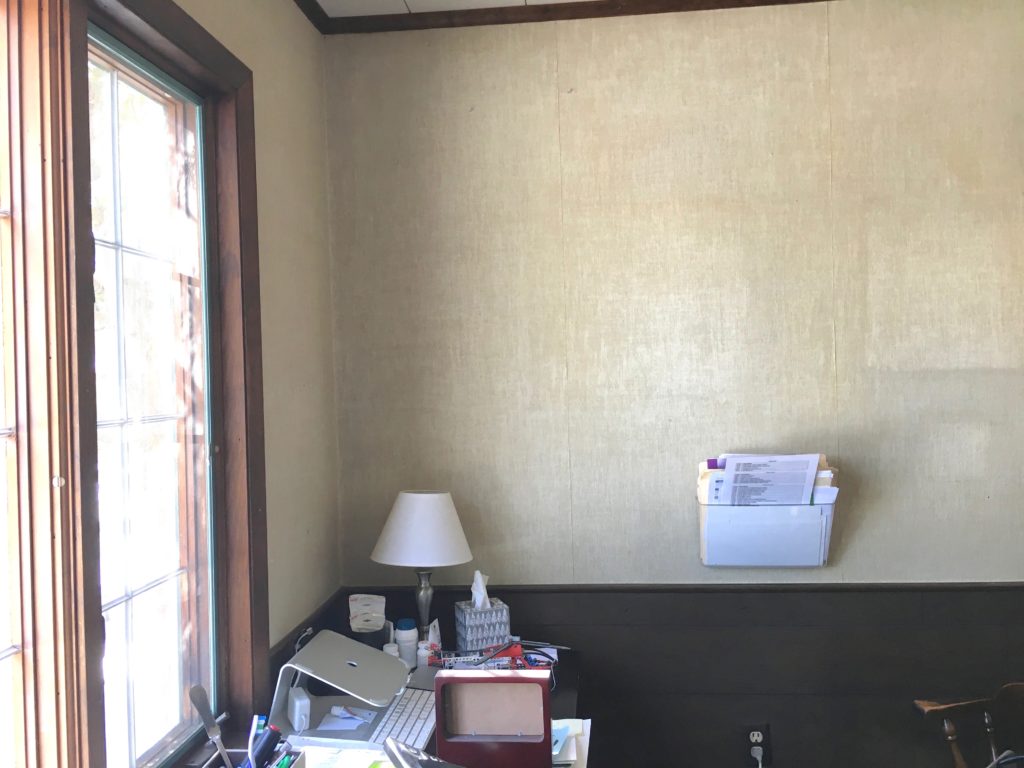 and I am so excited with how the focal wall turned out, the perfect backdrop for the compass: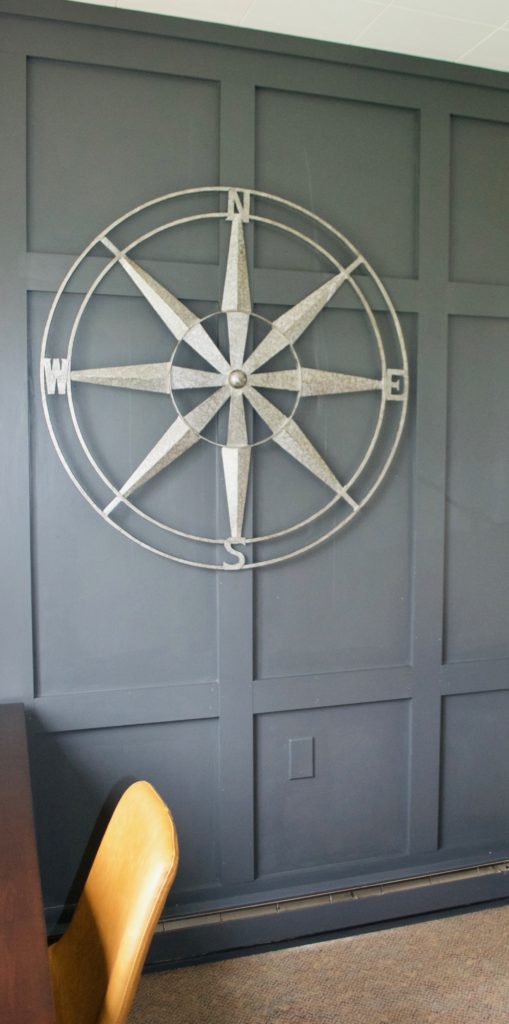 and another view before: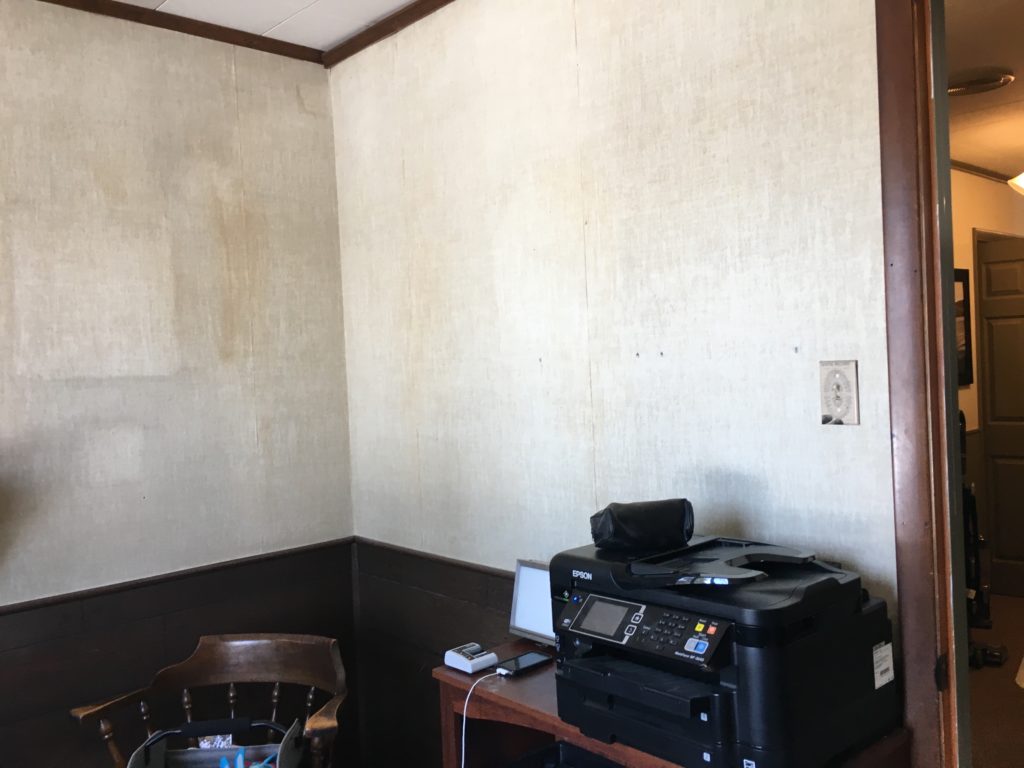 and from a similar angle after: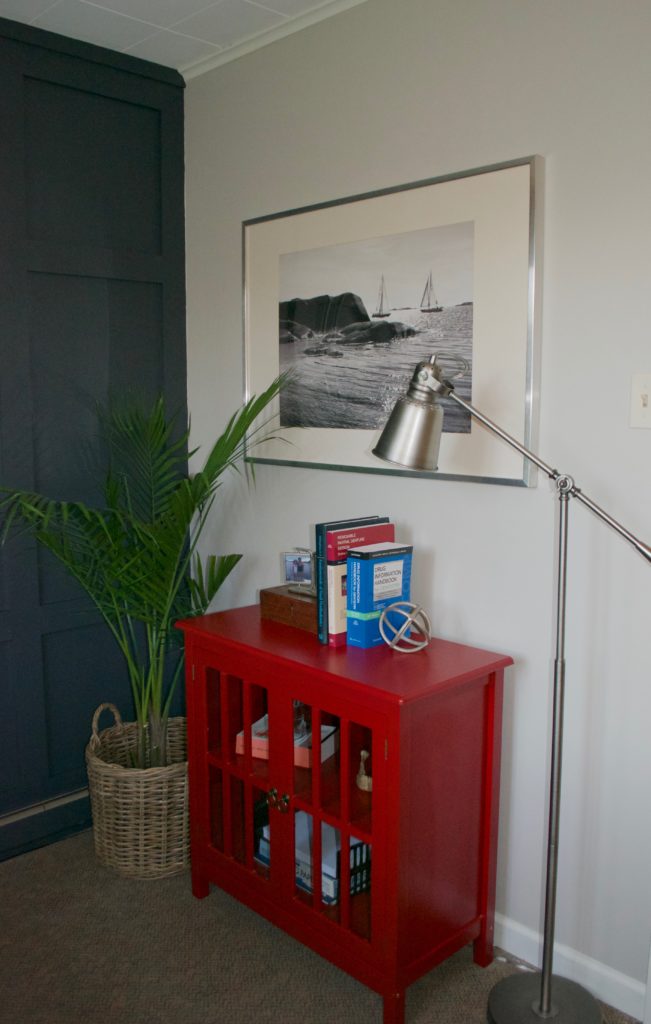 I am so happy that I was able to finesse two desks into the space.  They look great and will make the room much more user friendly.  I held my breath when we brought them in because I forgot to account for the depth of the new focal wall when measuring how much space I had but thankfully they fit seamlessly…almost like I planned it that way- phew!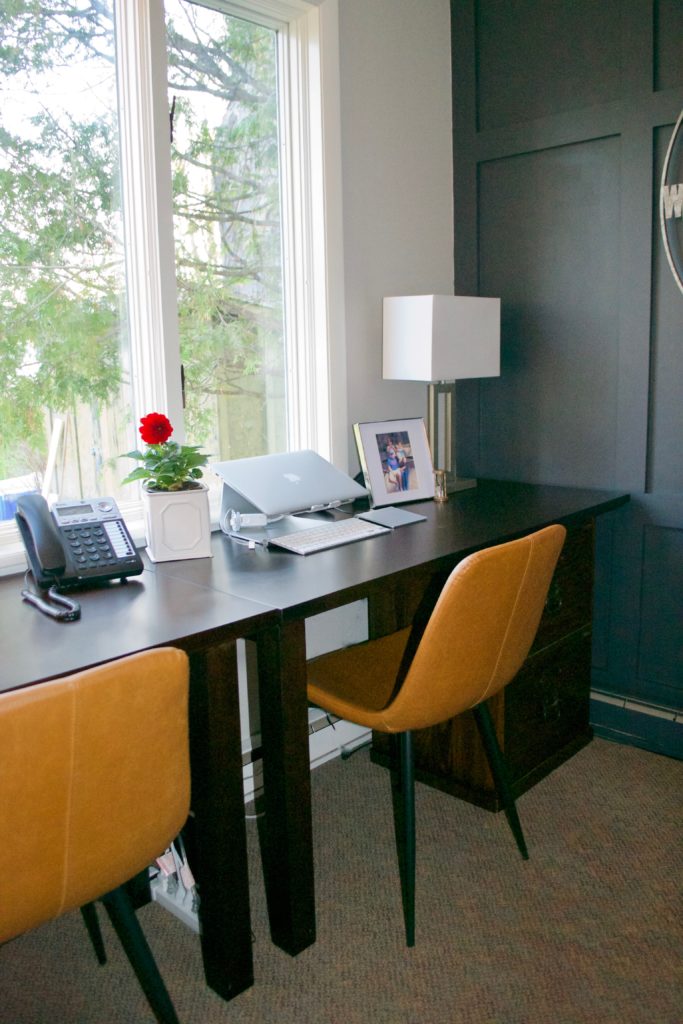 So here is hubby's new view, and I suppose, as an extension of this office makeover, some landscaping outside the office windows is overdue as well.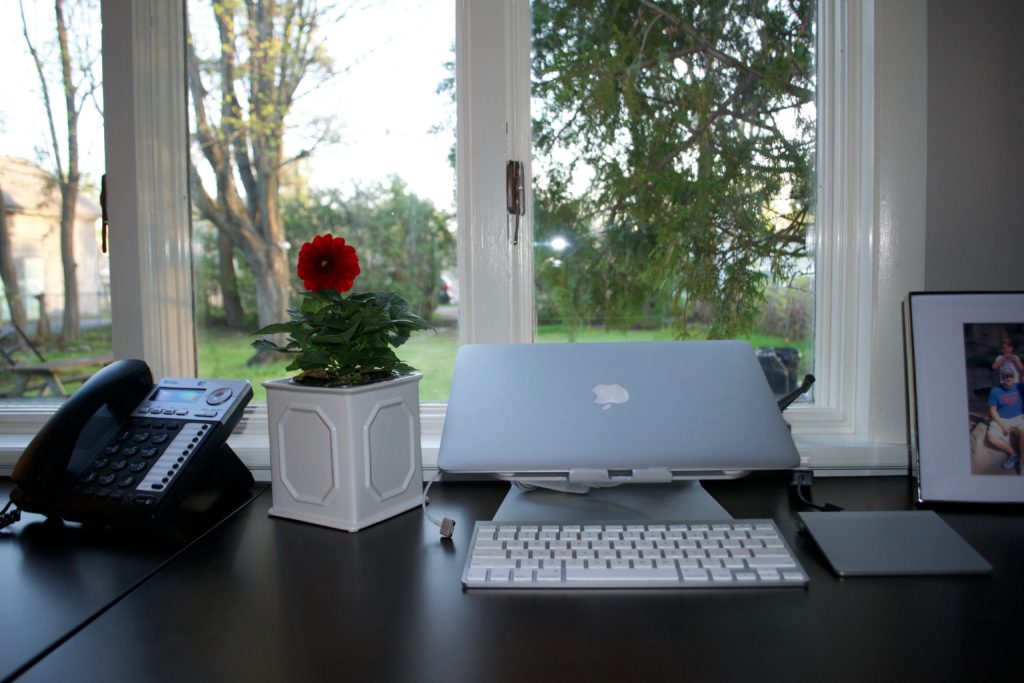 Thank you to everyone who has been following along on this crazy adventure of mine.  You can view the  other completed projects of both featured and guest designers here.  Thank you to Linda at the One Room Challenge for creating this wonderful setting to inspire us to get things done!
Best,
Kelly