Hi All!  Happy Monday!  So this weekend I painted and painted and painted some more… in an earnest attempt to stay on track for the One Room Challenge.  I can only work on the office over the weekend when hubby isn't using it, so we are on a condensed timeframe to say the least.  Today I have a case of the blahs because I have a sick kiddo home from school, the weather is crap-o-la, and I smell like IcyHot (see the aforementioned painting all weekend statement).  Nevertheless!  I will turn this frown upside-down with some decor inspiration!
I have been seeing the use of gorgeous decorative cement tiles for some time now, but lately it seems like they are everywhere!  Below are some inspiration pics of how to use them in your own home, along with a source list to some of my favs. Enjoy!
A gorgeous muted pattern as a laundry room backsplash: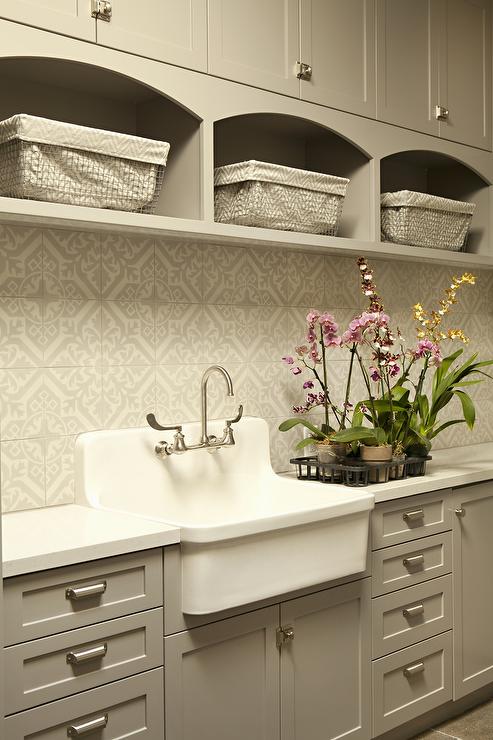 A bold graphic choice behind the vent hood: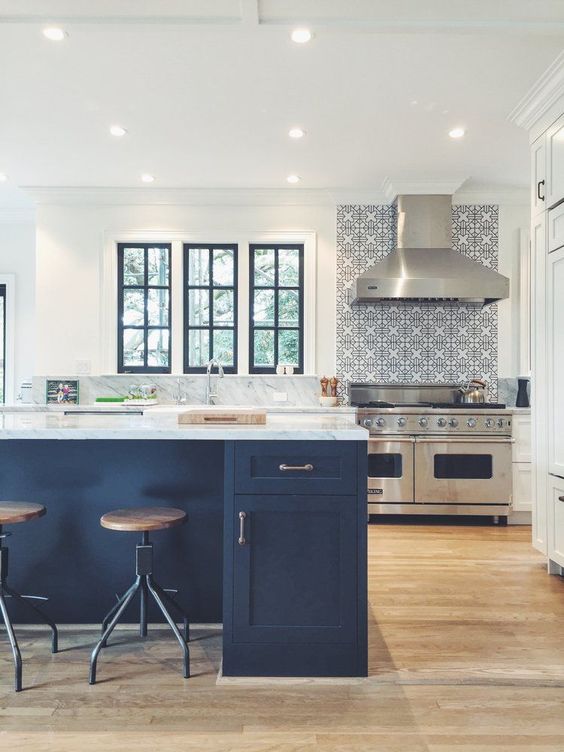 A stunning bathroom floor (check out the before and after reveal!):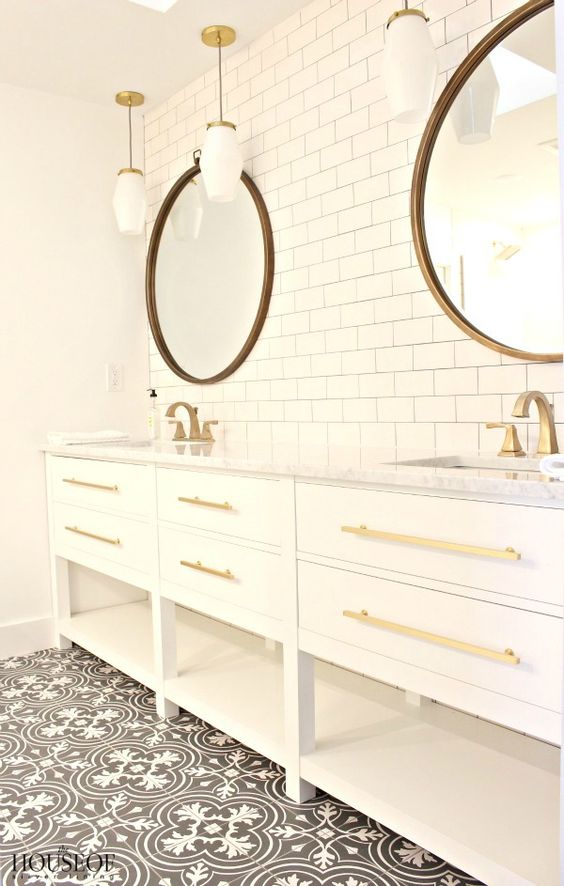 As a beautiful fireplace surround: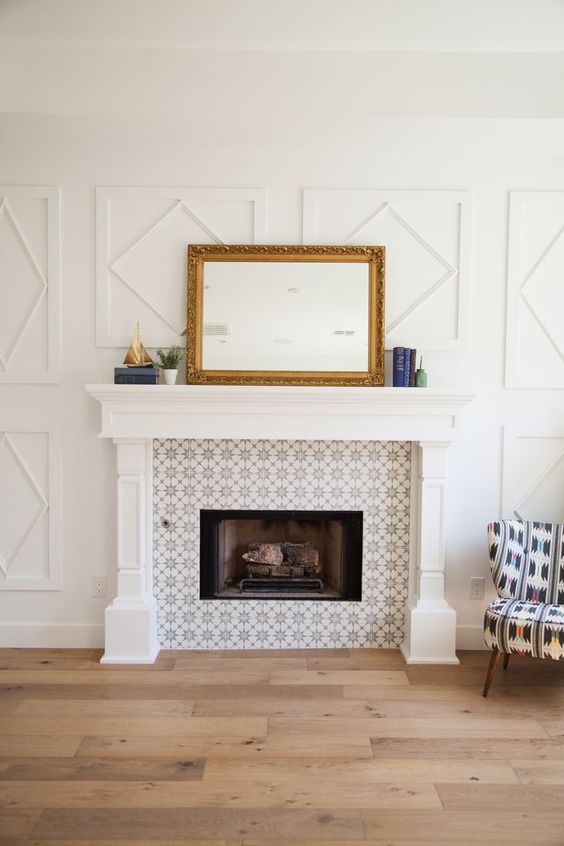 Beautiful flooring in this mudroom/entryway: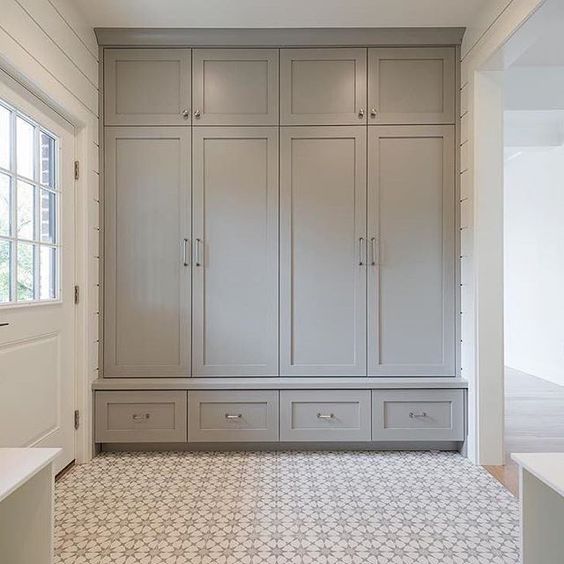 And this tres chic graphic design on an outdoor bar: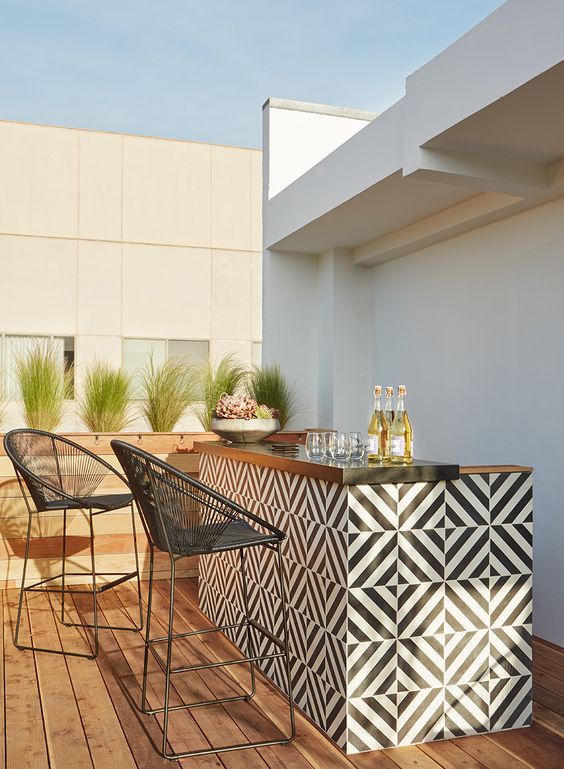 And here are a few more of my fav tile options: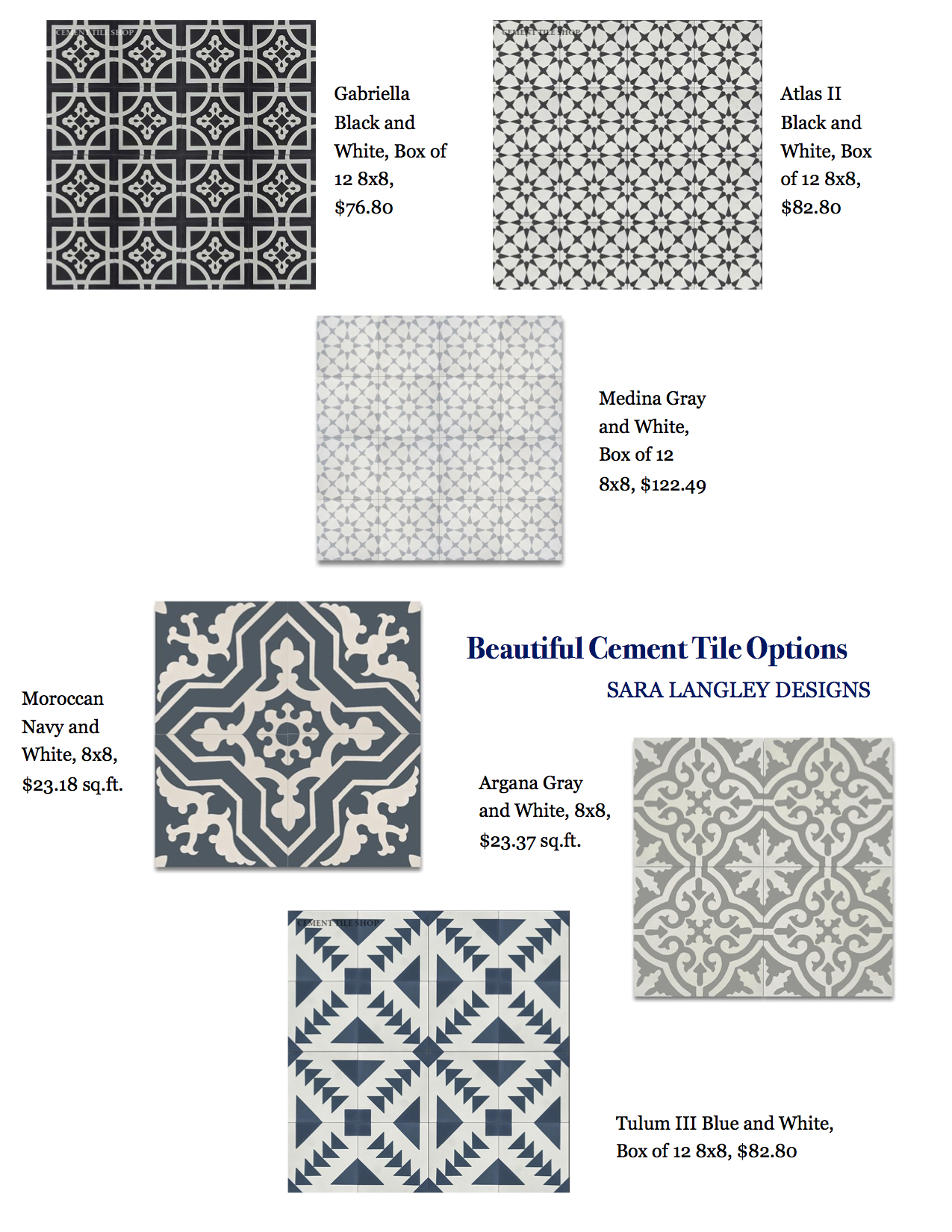 Sources: Medina Gray & White | Atlas II | Gabriella | Tulum III | Argana | Moroccan |
And because it is Monday: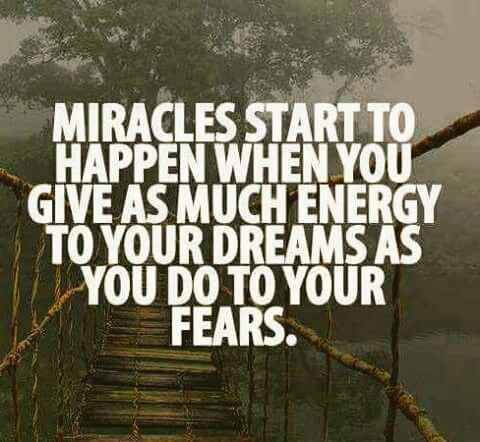 Have a great day!
Best,
Kelly
P.S. If you are in a sunny warm climate please send some my way. Thanks!
Source top pic