Morning All! Isn't it funny how you can tell a lot about what you have going on in your life by reviewing your Google searches? Last night I stayed up way too late because I had mom-brain. You know, when you cannot turn off the to do list from constantly cycling through your head.  I notice that this vortex of stuff keeps coming back when Fall arrives and we hit the ground running with back-to-school routines. So, while awake, Google was my co-conspirator.
Let's see, there was "how to get sticker residue off clothing after it has gone through the dryer" (yep, missed one while trying to clean the new back-to-school clothes); "does a pet feel loss" (we lost our beloved 14 year old cocker spaniel a few weeks ago and our other poor spaniel has major anxiety and follows me everywhere); "best healthy treats for dogs" (for the aforementioned lonely spaniel); "ear buds that don't fall apart in two days" (tackling more items needed for school); "what to make for dinner with rice, salsa, and eggs"; (didn't get far with that one and definitely need to get to the grocery store); "how to build a DIY farmhouse chic counter" (for a project I am working on)…. And on and on it went.
This Monday will now require an extra caffeinated boost but I am up for the challenge.  I have been spending all the free minutes I can squirrel together working on a small office break room refresh. The floors were recently updated and cabinetry is being reallocated to allow for bar/cafe style seating and the addition of a computer workspace. The layout and location of things will require minimal changes, but this project is mostly about paint…lots of coats of paint. Two weekends ago I primed and painted all the wall paneling which included three coats of color on top of the primer. This weekend was the ceiling (three coats!!!) and the trim which, had I originally picked the color I ended up with, could have been two coats rather than three. Sigh.
I chose Benjamin Moore's London Fog for the wall color because I wanted a soothing neutral, it worked well with the existing floors, and I had an extra gallon of it: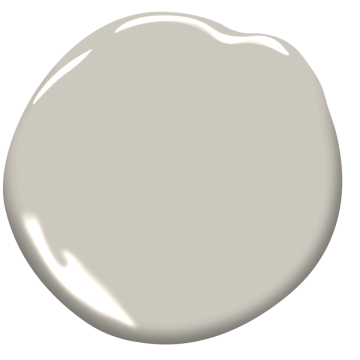 I had to google how to get sticky strips off the wall because we had hung an antibacterial lotion dispenser on aging wall paneling years ago, which was not the best combination. I found the answer by implementing my new Dyson hairdryer (notably not its intended purpose), and it worked like a charm to loosen up all the sticky residue which I then scraped off without hurting the underlying fragile paneling: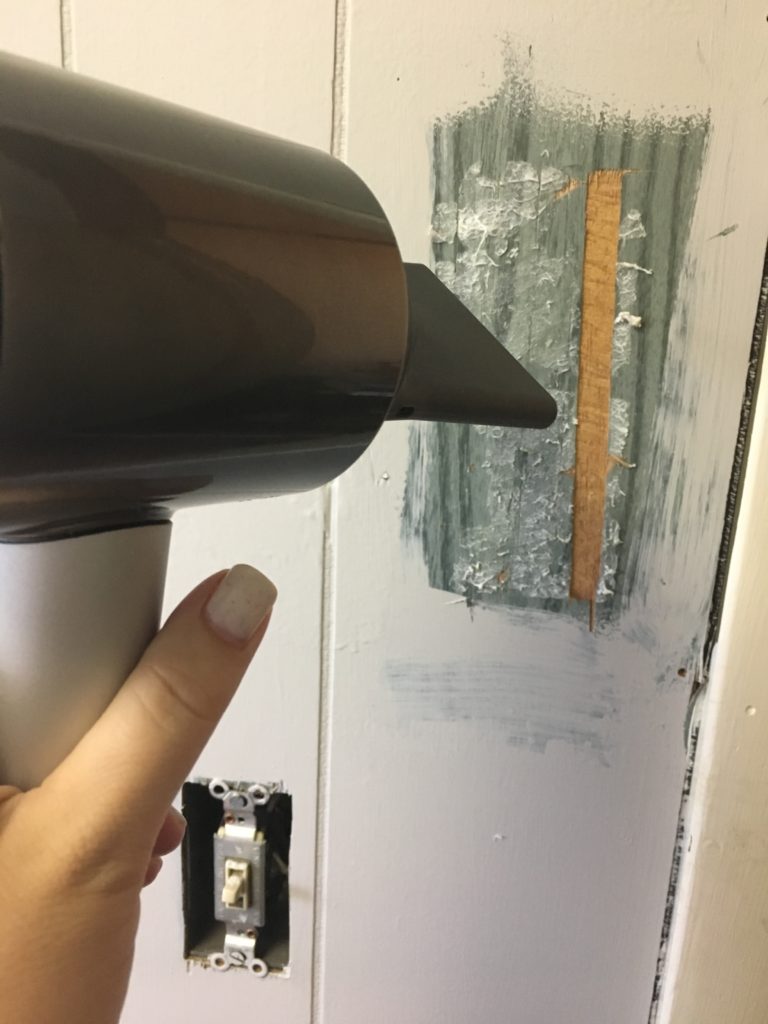 This room will be predominately used for lunch breaks, so I purchased these bright stools from Target for a pop o' color: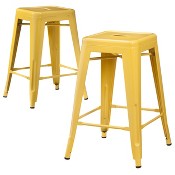 and I am inspired to create a custom counter height eating area like these: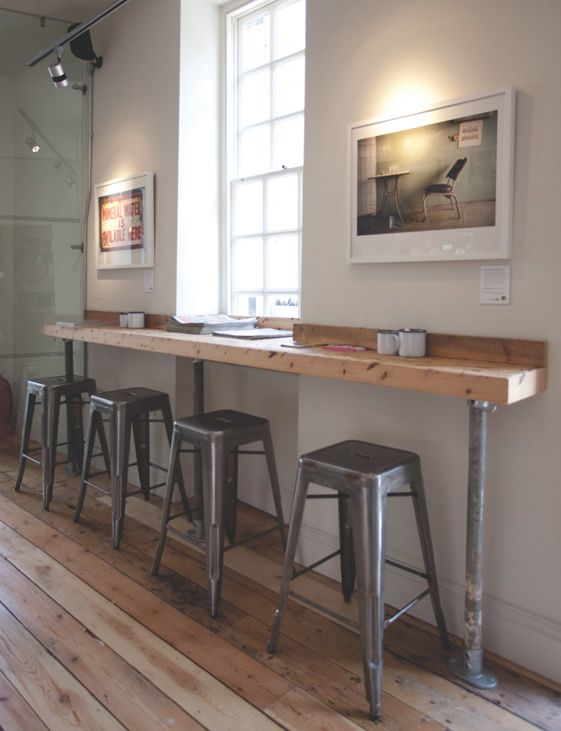 and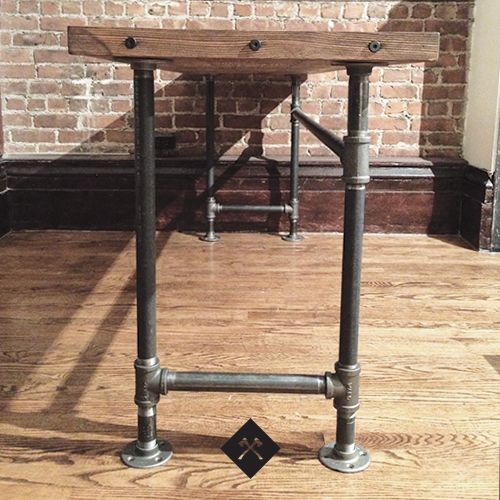 Of course this project needs to be completed next week and I have been chipping away at it each weekend between Soccer games and the last vestiges of Summer- last swims before the pool closes, last rides on the boat, hustling to complete outdoor projects etc.  Hence, the gold stars and to do lists. Sometimes it is important to recognize that we are doing something to move projects/plans/dreams forward, even if we are not at the stage we thought we would be. #juststart  I am giving myself a sheet of gold stars for getting everyone back into the routine that Fall brings and all its extra googl-ing craziness.
Best,
Kelly