Morning All and Happy Wednesday! I have been MIA from the blog this Summer which, in truth, has been amazing in that it has given us much needed time for family adventures. And now, as we move into the latter half of August, I am still in denial that Fall is lurking,  despite the IG feeds and blog posts harkening its arrival with plans for Fall decor, Fall Style and everything back to school!
Nevertheless, it is time to look ahead and get ready. Full disclosure- that means finally sorting through what came home from the locker at the end of the year, as that pile still remains. Sigh. So here are some great organizational tips and hacks if you find yourself needing a slight overhaul but don't want to use the last moments of Summer to do it!
#1: Create a Homework or Project Center
Having everything in one place can save minimize many headaches… I do realize that you may have everything ready and in one place, but you still have to get them to do the homework!
This fabulous Art Cart from Fun with Mama can be modified to hold whatever kids need for their grade level so that all supplies can be found in.one.place, just wheel it over and voila!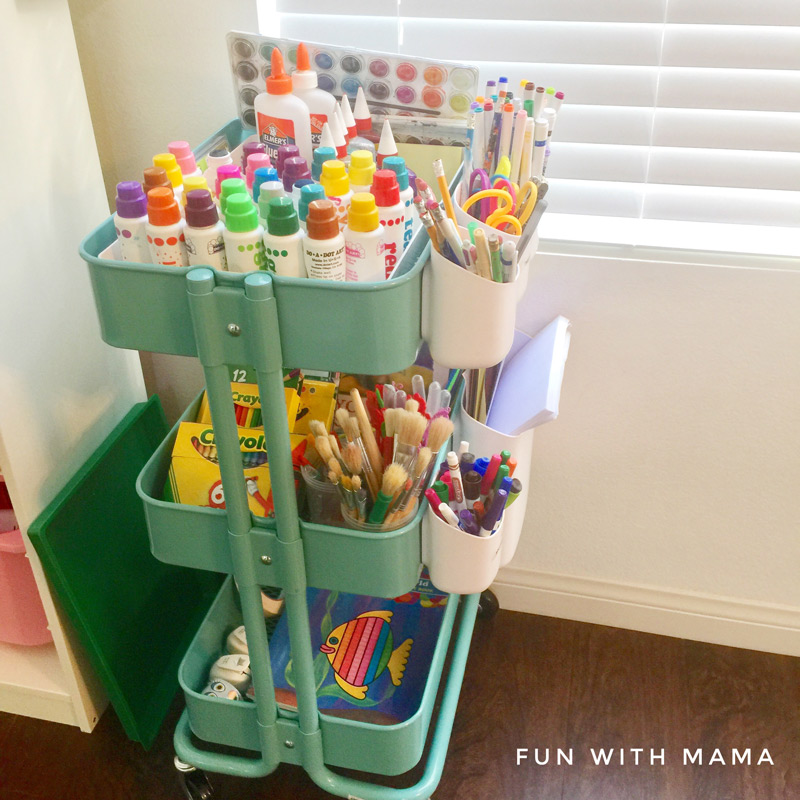 I love this gorgeous project area featuring Caitlin Wilson wallpaper- clean, organized, perfection!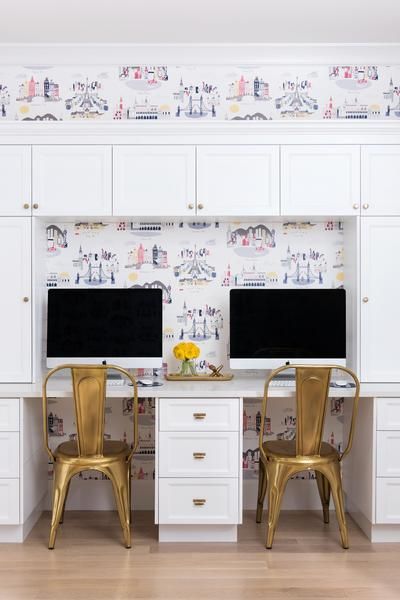 Here is a fabulous DIY homework caddy from Paint Yourself a Smile, that can travel with you if you don't have an entire area or room to designate for school projects.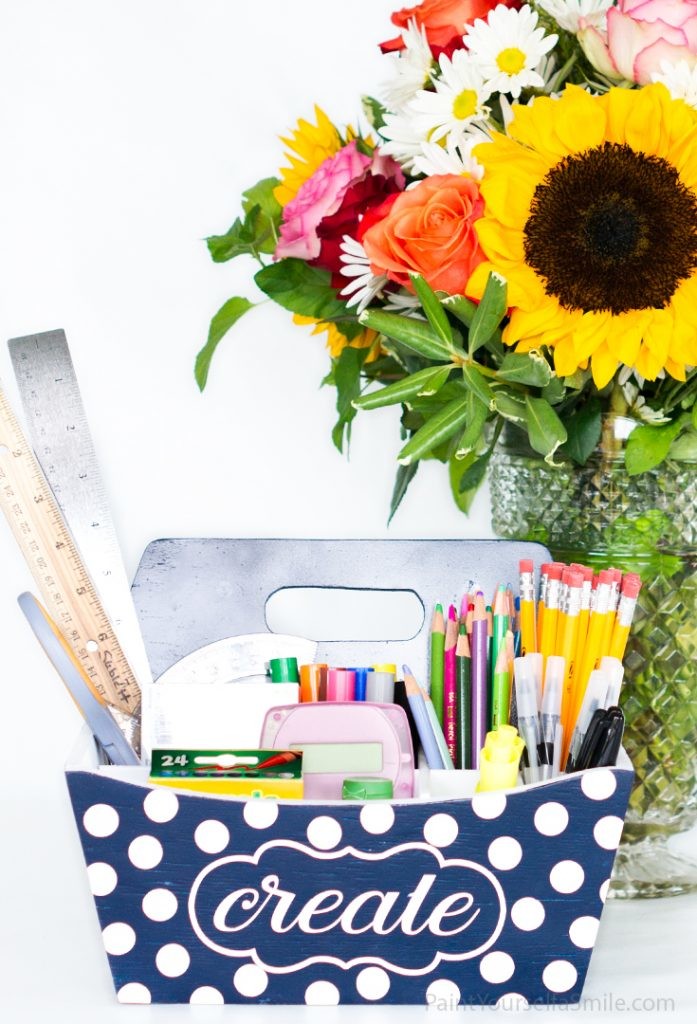 #2.  Organize Outfits to Get Out of the House on Time
Now take this one with a grain of salt. I have tried this, but I have two girls…. so inevitably if I pick out Outfit A for Monday, they will want to wear Outfit C. It's Murphy's law. So if it works for you to designate certain outfits for certain days and the kids actually wear what you choose- winner winner chicken dinner! But, if like me, they require ahem options, then perhaps just creating organized drawers and closets leads to the gold star.
Here are some awesome days of the week free printable tags from Making Life Lovely to affix to hangers with outfits for each day: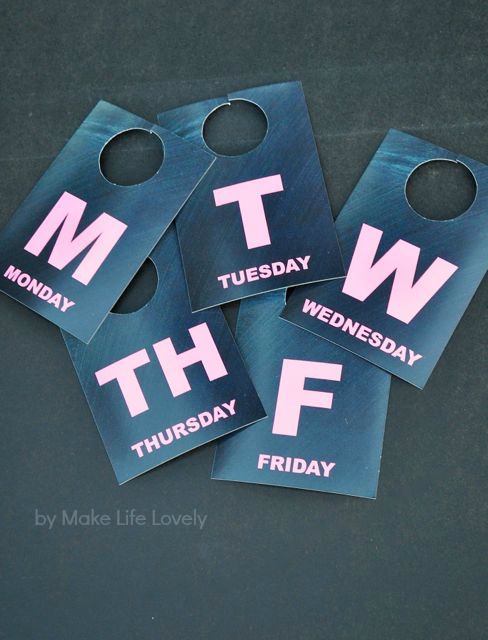 Just being able to see things to pull together outfits, like in this closet from I Heart Organizing, will save precious time in the morning: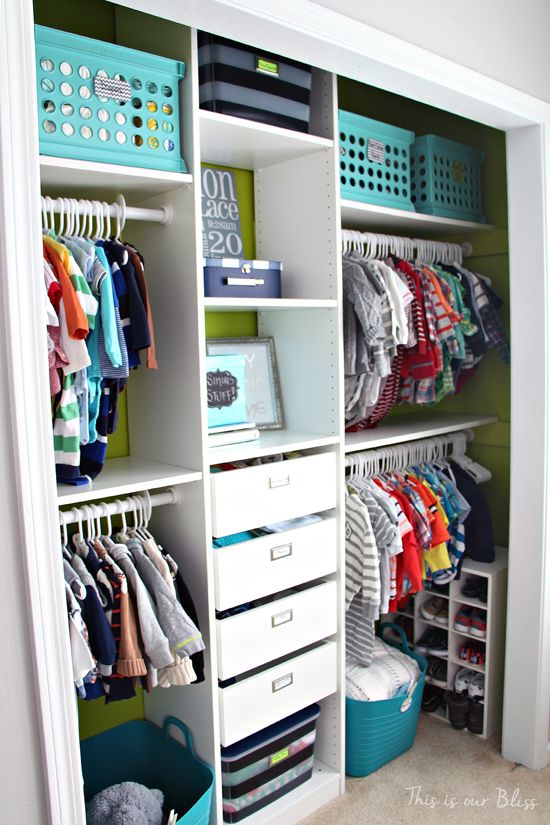 Here is another layout option from Beneath My Heart (check out the "before" as well). The point is to be able to see everything at a glance, match it up, and go!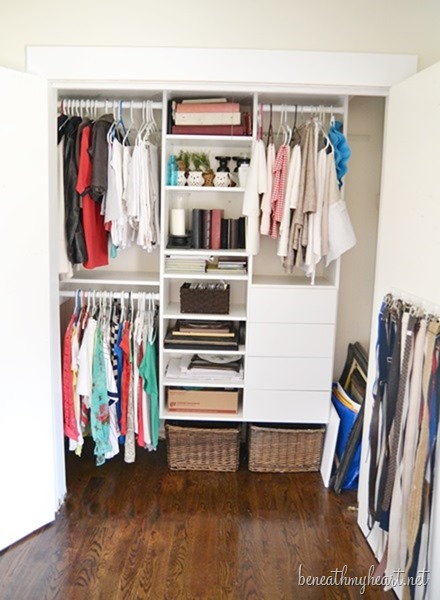 #3. Up Your Snack Game
So if your kids are like mine, Summer has been a blur of never ending snacks, snacks and more snacks…and I am fooling myself if I think for one moment that our snack quotient will decrease. Don't forget- the "snack after school" is actually either the lunch replacement because, "I was too busy to eat, Mom", or is just the fourth meal of the day….naturally.  Moreover, I have a sickness when it comes to my LOVE of organized pantries, so I will share you some of my favs…you know because the snacks need look amazing:
From Eleven Gables: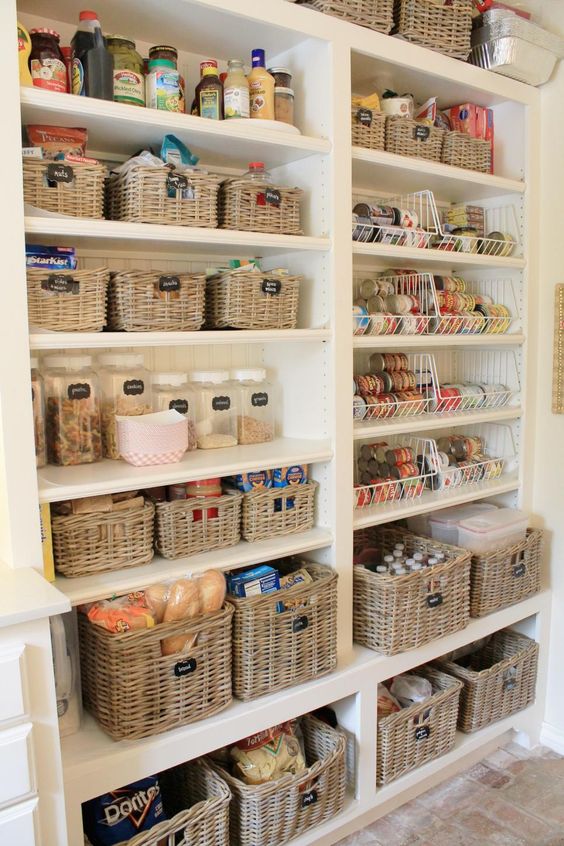 and from Bright on the Day: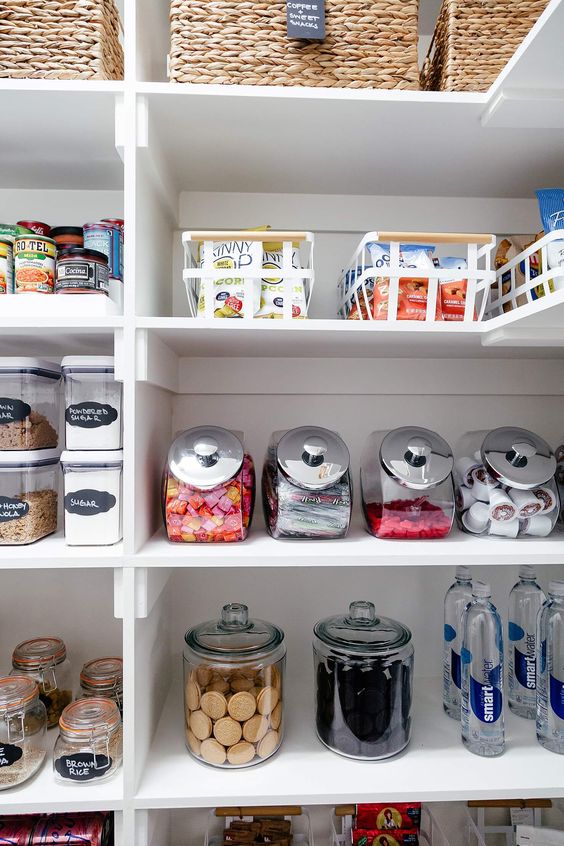 #4.  Car Organization
OMG, my achilles heal. I live in my car during the school year schlepping to a myriad of activities, and will find myself needing a Thank you note, a bandaid and a ziplock at a moments notice on the fly (true story).  So I have taken to leaving the aforementioned things my car, along with stamps and gum and half my medicine cabinet because hey, you just.never.know.  As a result of the aforementioned confession of the stuff I lug around, I will not be using my own car for organizational inspiration as it is, shall we say, a work in progress.  Here are some cool items I found to help you get.it.done!
First, a space for the cell phone that ends up under the seat when I brake too quickly:)
And I definitely need this for back seat organization!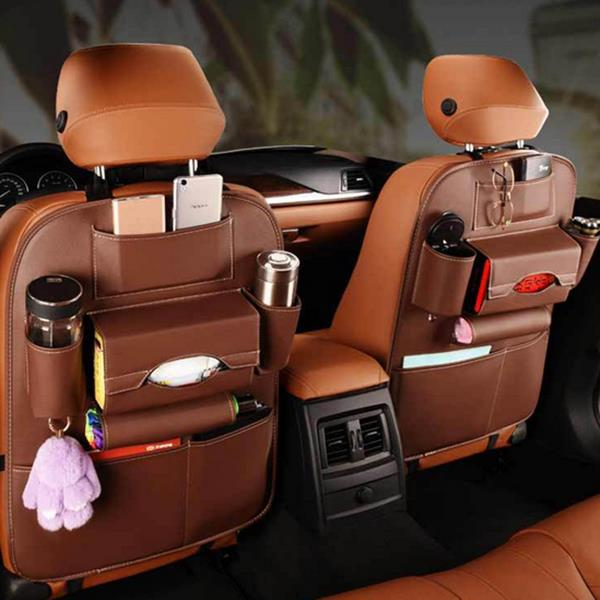 And this trunk organizer just might be big enough to tackle the sports equipment: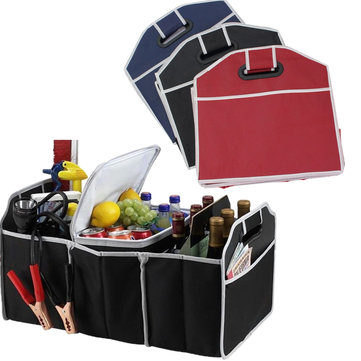 **All items sourced above are from New Chic. I am not affiliated, just wanted to share these items with you!
#5.  Paper Organization
Now this one is less about the kids, and more for your own sanity.  I debated whether an organized coffee station or even a well appointed bar should be included, but having a solution for all the paper that comes into my house actually trumps both of those.  It is an immense amount that needs to be sorted, shredded and recycled daily. If it doesn't get done, and I let my guard down for one hot second, it all multiples during the night and forms crazy piles on the dining room table….the center of our house that I have to walk past millions of times on a given day. So long story short…sort, shred, recycle the moment it crosses the threshold- you will thank me later:)
I love theses set-ups to accomplish this seemingly mundane task because they elevate it by making it beautiful and functional such as hiding your shredder in a basket like See Jane Work: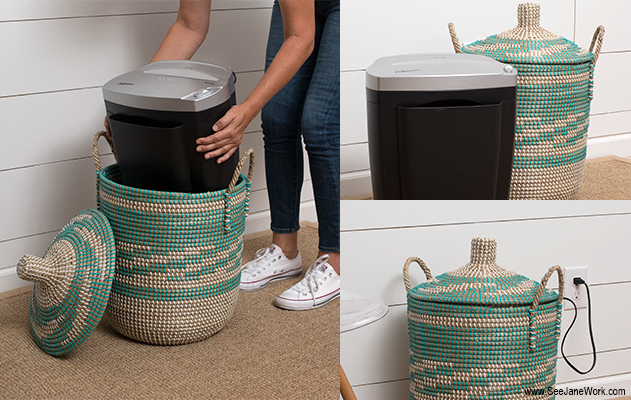 Or incorporating everything into a family command center with a shredder from Houzz: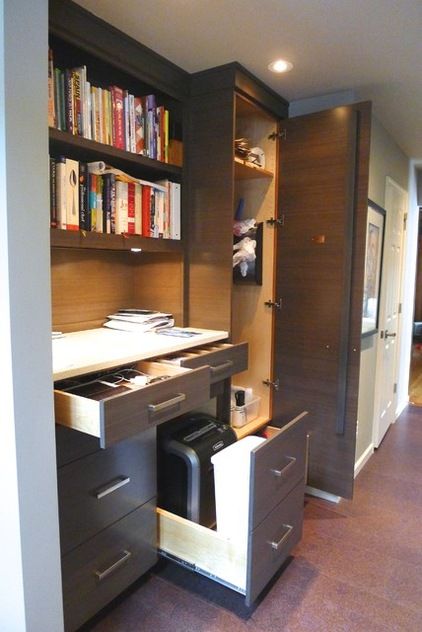 And Studio Dearborn  created this beautiful desk area near the kitchen to shred, sort and store…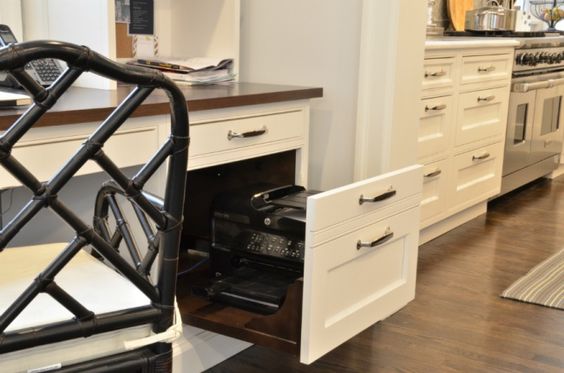 Good Luck with all your back to school prep! I hope these five quick tips help you get organized  as we march toward Fall and Back to School!
Best,
Kelly