Morning and HAPPY Thursday All! I know all of you have been holding your collective breath with great anticipation…what, pray tell will be thee 2019 Color of the Year? All kidding aside, in the world of all things design, it's a thing.  And….drumroll please….. Behr has chosen a beautiful, calming blue, called Blueprint S470-5.  Per their release, Behr states that Blueprint, "... is an honest, approachable color that conjures up the blueprints that builders rely on to bring architectural designs to life. Blueprint creates a space where you can build your own reimagined life-—where awareness of what we want to build for ourselves can transform into action".  That seems like a lot of pressure to put on a color, but nevertheless it is a shade that can work with many different styles to create a stunning result.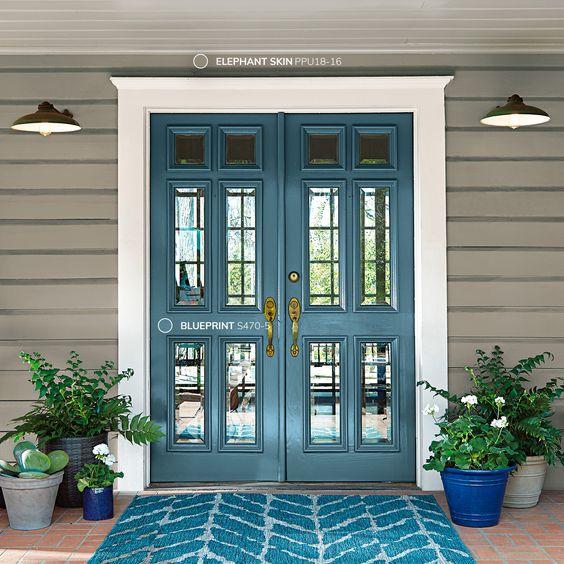 Whenever new colors are released I start playing with the tones to find products and fabrics it could be paired with.  In this case, I gravitated toward a more neutral fall color palette, using this stunning shade of blue as an accent color like the photo above.  Below are some fun pieces to bring in a little bit of the Blueprint feel for fall.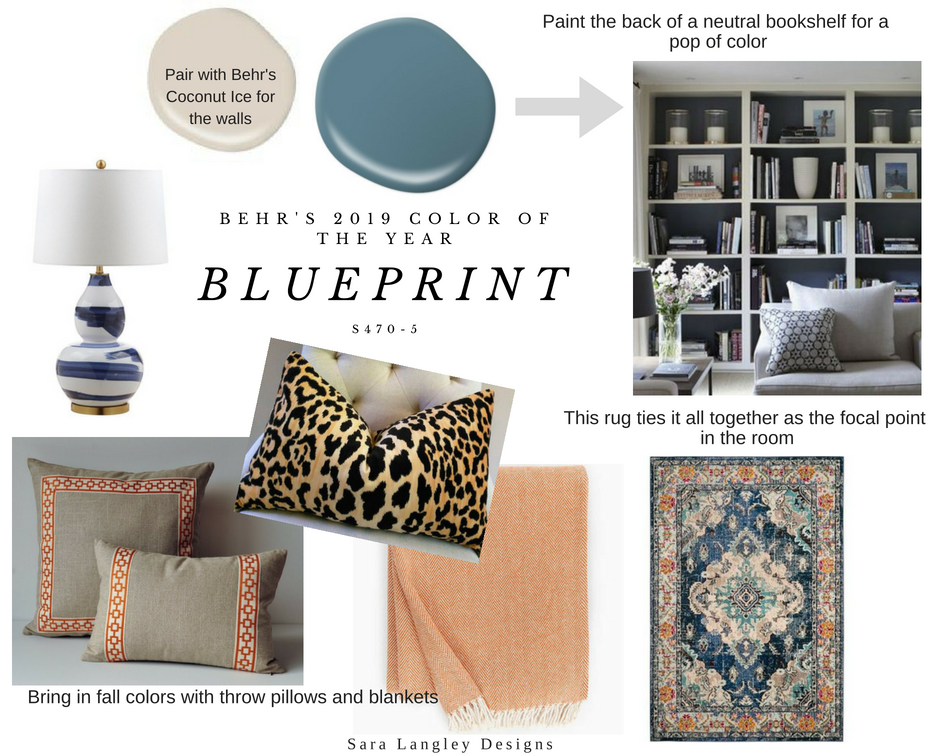 Animal print pillow | Khaki pillows with orange trim | Herringbone throw   | Rug | Lamp |
Photo of bookshelf: Helen Green Design
I hope this inspires you to try new colors at home…or at least help to get you in the mood for a little fall decorating.  I have been procrastinating on this front, but with a long weekend ahead there are beacoup projects planned, including bringing the bins labeled "FOR FALL" down from storage. I may be most excited that they are labeled, sorted and can actually be found this year thanks to my ongoing operation organization (read: days spent in the hot attic this summer….sorting, sorting and sorting). Onward and upward friends! Bring on the Pumpkin Spice Lattes!
Best,
Kelly
SaveSave
SaveSave
SaveSave
SaveSave