I always get antsy this time of year to get outside and start setting up our outdoor spaces. With such a short spring/summer season here in central NY, I don't want to miss a moment of enjoying the sunshine, especially in a pandemic when we have all been inside more than we ever anticipated! However, in years past I have gotten myself into trouble planting too early after a mere few weeks of warmish weather. Rookie mistake since we have had snow on Mother's Day. Sigh.
Nevertheless, today I was wandering our local nursery, which was mobbed with fellow optimistic gardening enthusiasts, itching to gather what I wanted to plant for the season. Instead, I played it smarter than in years' past, and focused on hanging plants I could bring in when the frost threatened. I also thought about what I could plant in containers that could be covered or easily sequestered in the garage if the weather did not cooperate. I ended up with gorgeous hanging Boston ferns for the deck and a few boxwoods, my go-to for a classic low maintenance look in a fabulous planter.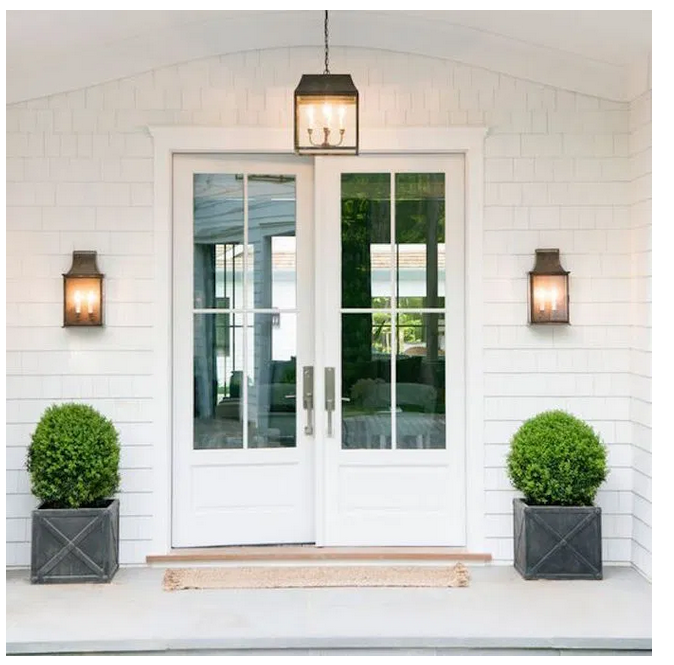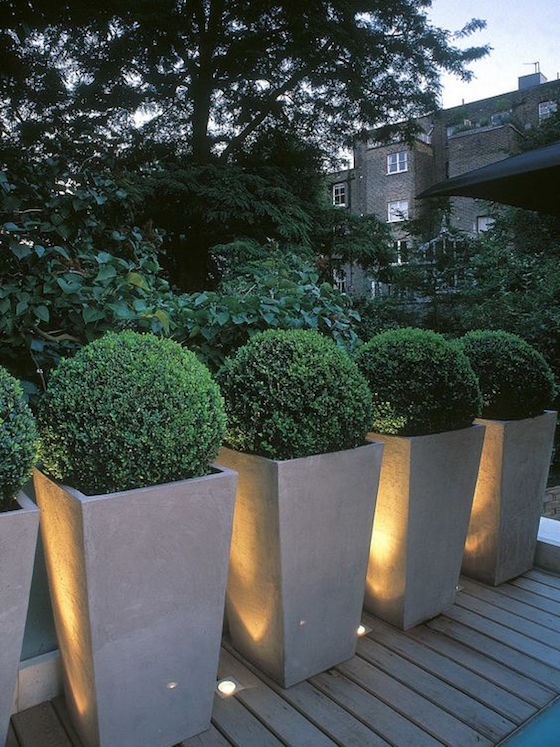 Here are some planters we found to help you start dreaming about ways to spruce up your outdoor space: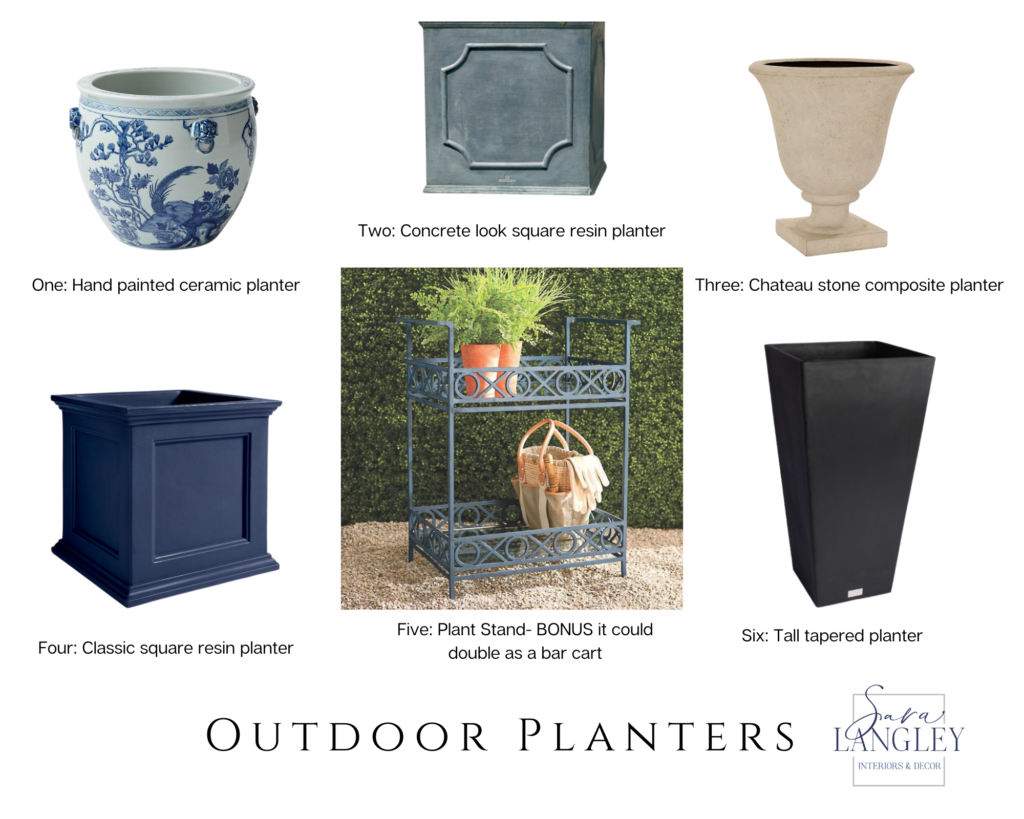 One | Two | Three | Four| Five | Six
Happy Planting!
Best,
Kelly