Good Morning All! As the snow fell outside and everything was cancelled yesterday, I took the opportunity to hibernate a little and got some work done. Several of my current client projects involve the need for the perfect console table, so I have sourced many of late. While there are a myriad of different styles to be found, a common theme for console and entry tables alike, is to keep them compact and styled with panache.
I love this neutral effortless look that includes a beautiful wooden table: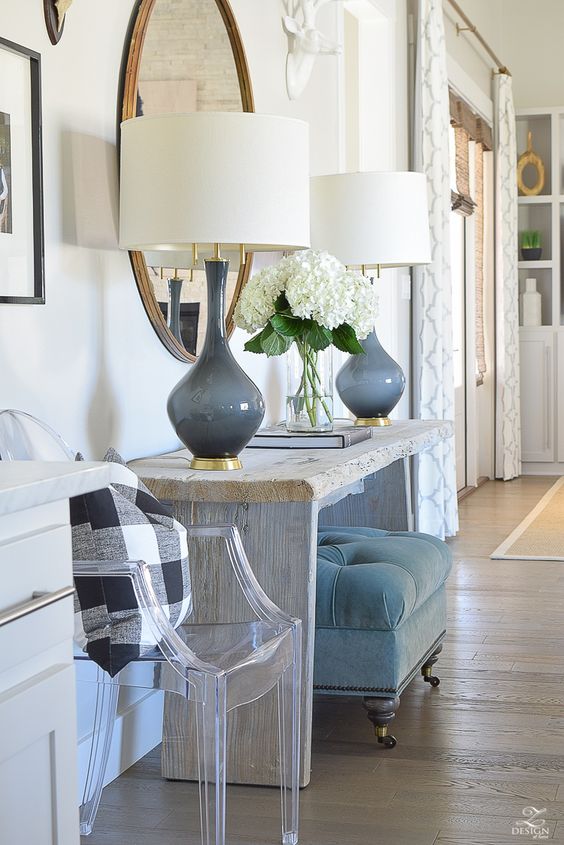 This caught my eye for not only the stunning table (I am a sucker for all things bamboo) but also for the buffalo check stools: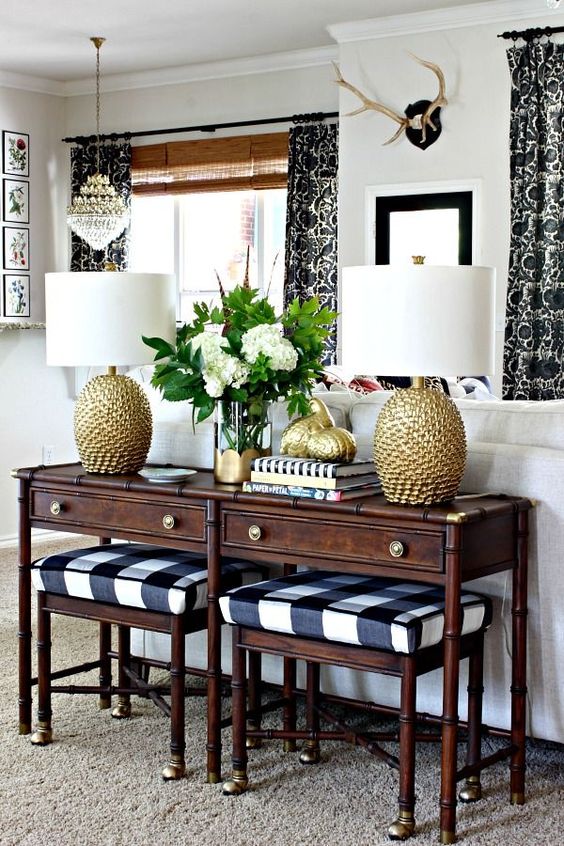 This ornate entryway table is perfection, paired with animal print stools, the blue and white lamps and oo la la that rug: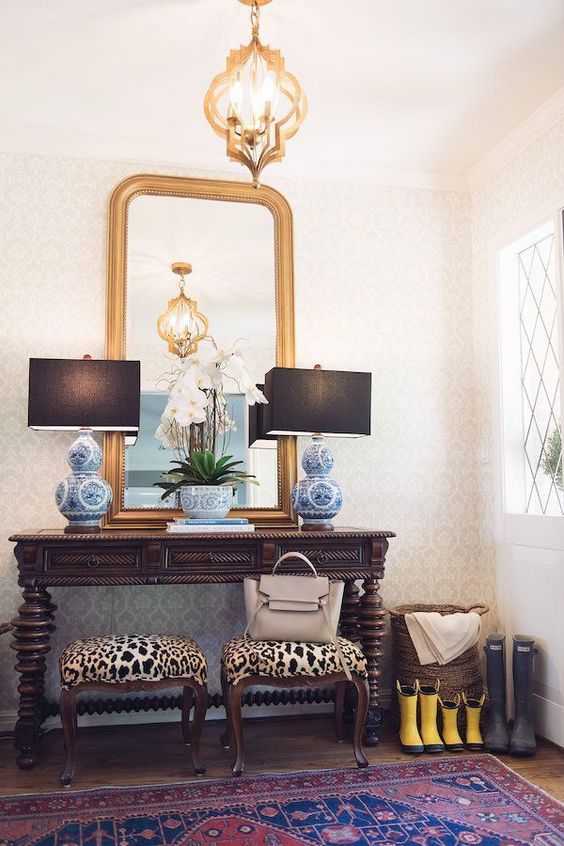 This example demonstrates that neutrals are anything but boring: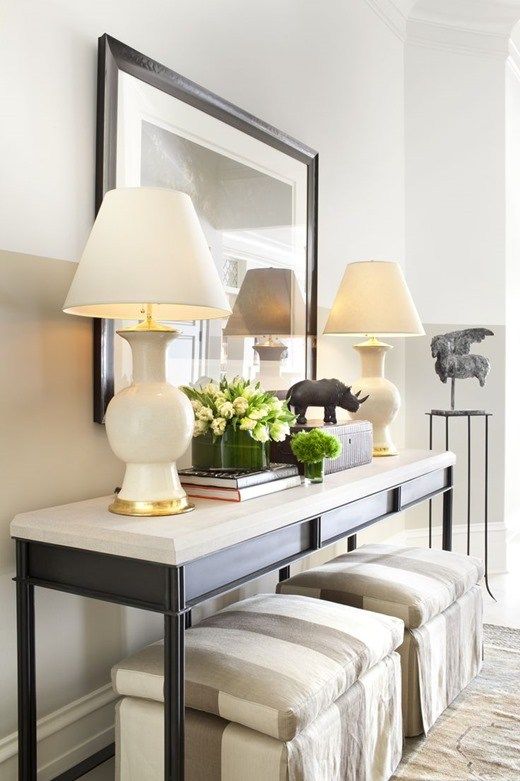 And this Hamptons-esque example caught my attention with the crisp white walls and table creating the perfect backdrop for the blue and white vase to pop: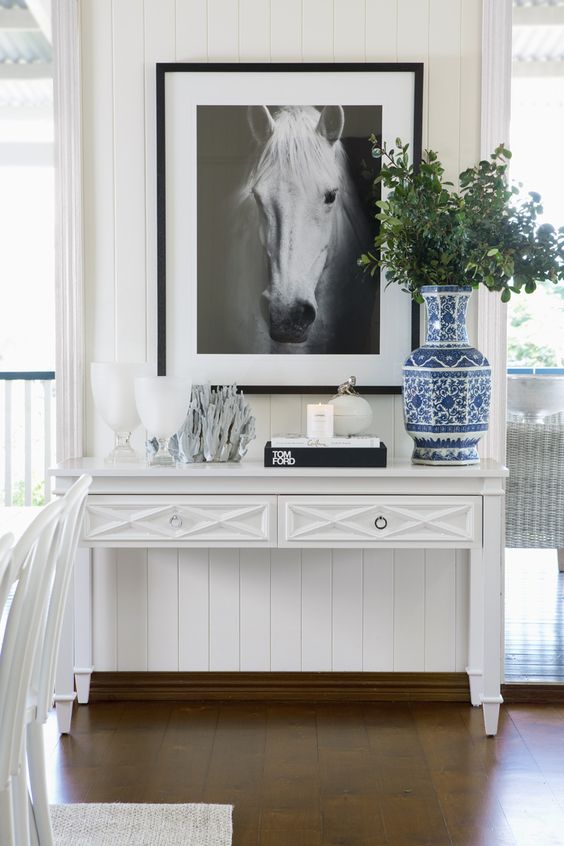 And finally, I love this mix of layered materials, the wallpaper serving as a stunning backdrop to the simple lines of the table, the carved mirror and the beautiful pair of lamps.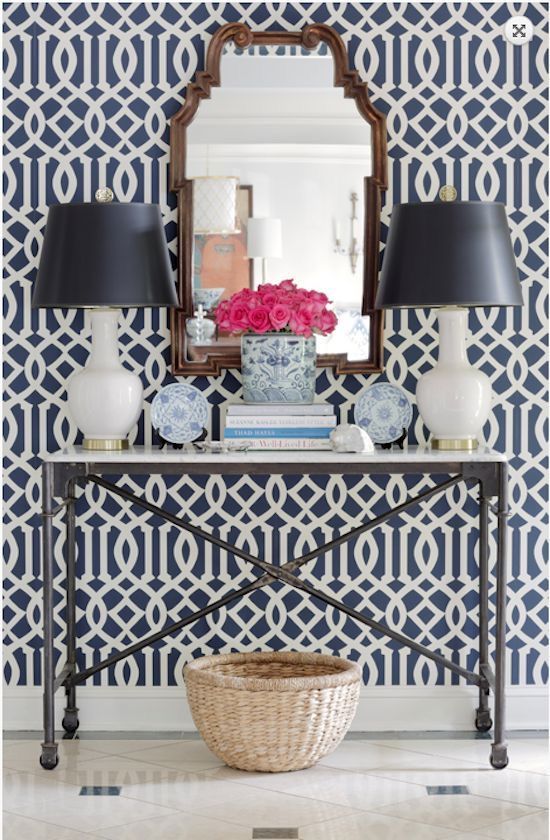 If you are also snowed in and are so inclined to start rearranging your furniture to model these styled tables (or maybe that is just me), this fantastic sketch by Melissa Boyer Interiors illustrates how to pull items together on an entryway table, console or end table like so: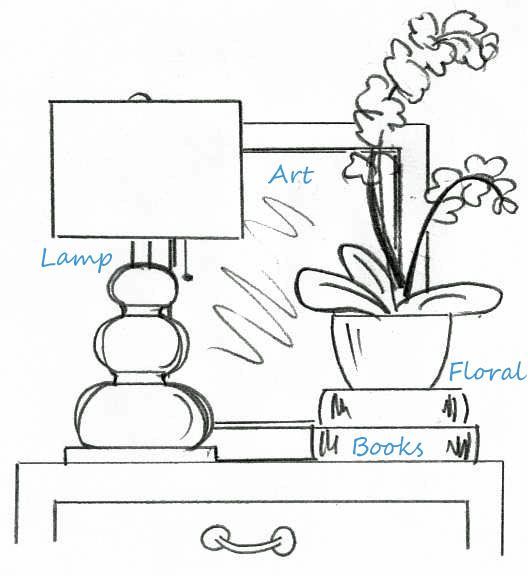 Here are some of my favorite console or entryway tables, all priced less than $300!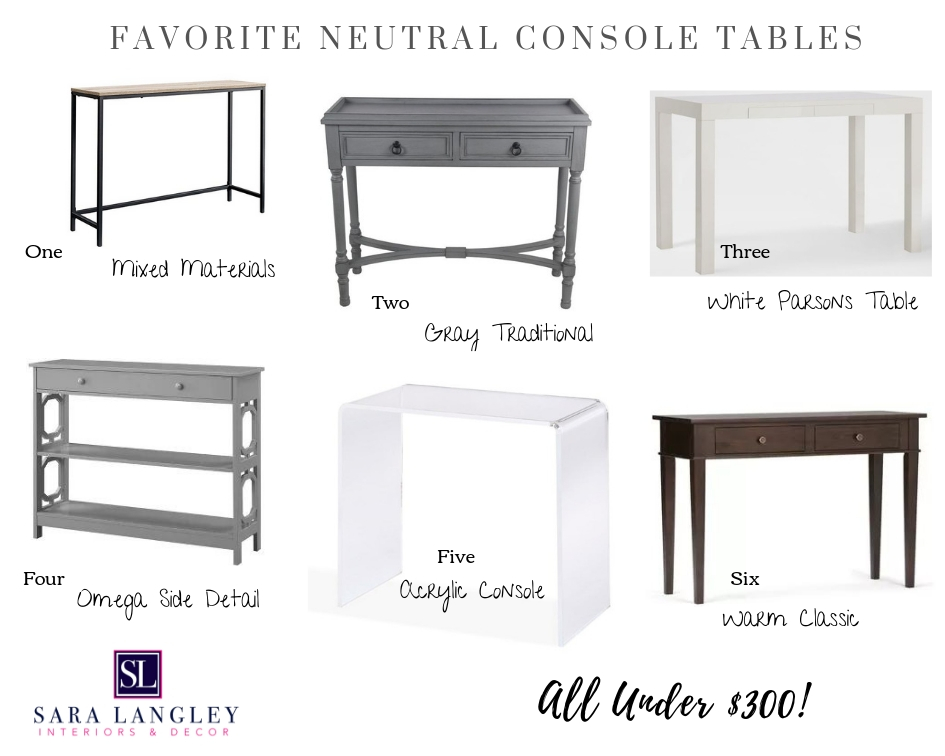 One| Two| Three| Four| Five| Six|
Happy Snow Day All! #inlikealionoutlikealamb
Best,
Kelly