Good Morning All! I am so excited to participate in the Spring 2019 One Room Challenge! By way of background, the Challenge (in its 15th season!) is a six week adventure in which both featured and guest designers make over a room from a before to an amazing after. You can see all the other incredible design plans here, as well as check out previous seasons of the Challenge for inspiration!
I have participated in several past seasons, and it was an amazing experience, not to mention a kick in the pants to get.it.done! Nothing like a deadline:) This year I am fortunate to be working with a wonderful family to design their daughters' bedrooms. I enjoy putting together spaces for kids, and with my daughters being around the same age, it has been a really special project to be a part of. The addition to their charming home has added sizable bedrooms for each of the girls on the second floor, and a large living room on the first floor. For the Spring 2019 Challenge I am thrilled to be sharing the design progression of the two bedrooms with you.
Here is what the layout of the rooms look like for a sense of scale: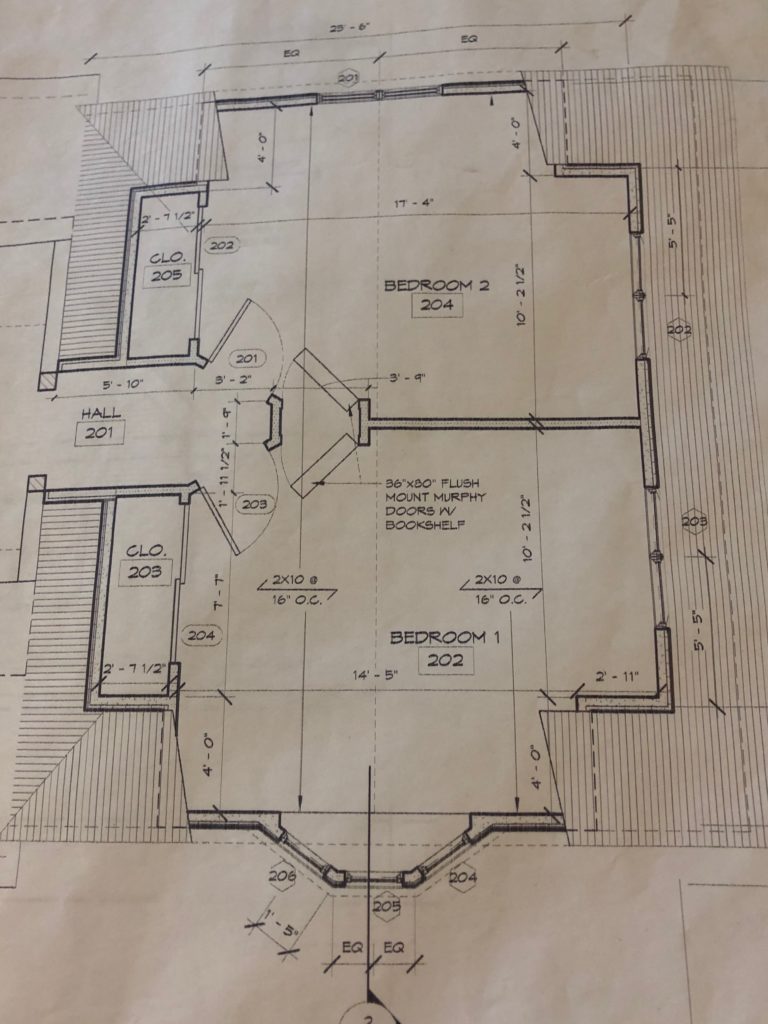 And here is a photo we took of the construction progress- these windows are one of my favorite details of their home:
The decorating phase of the project kicked off with the girls each selecting their own room color. For the East Bedroom, a lovely shade of pink was chosen for the walls, to which I added pops of gray and aqua. A beautiful dandelion wallpaper will be perfect as an accent wall behind the bed: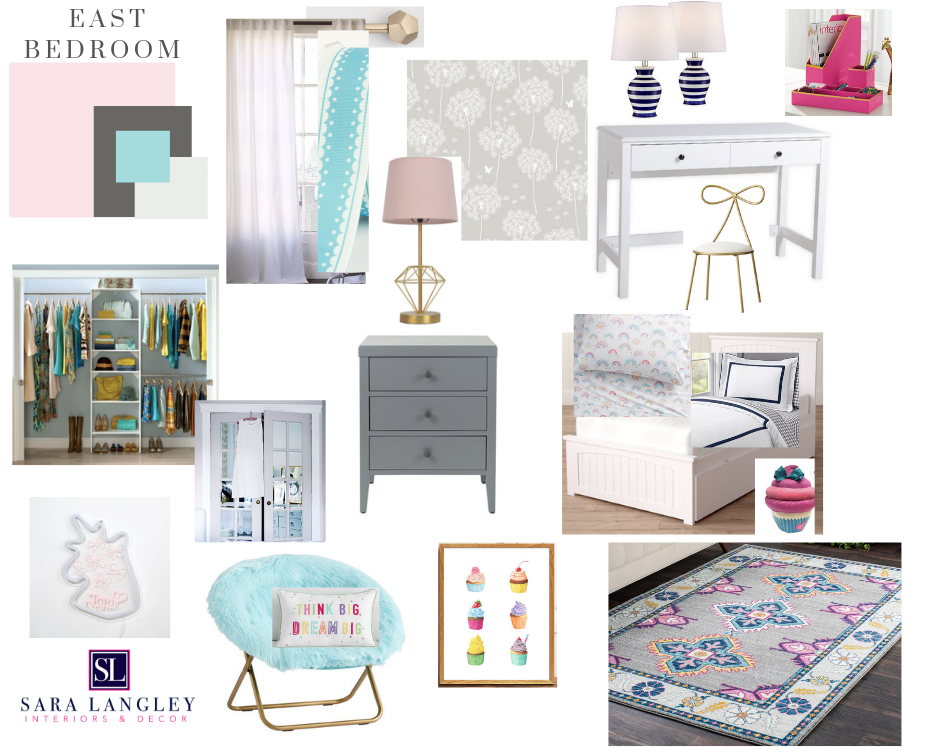 For the West bedroom, Summer Breeze by Valspar was selected so I chose to bring in complimentary shades of navy, apple green and a blush pink. The wallpaper will take center stage as an accent wall behind the bed. I cannot wait to see it all come together!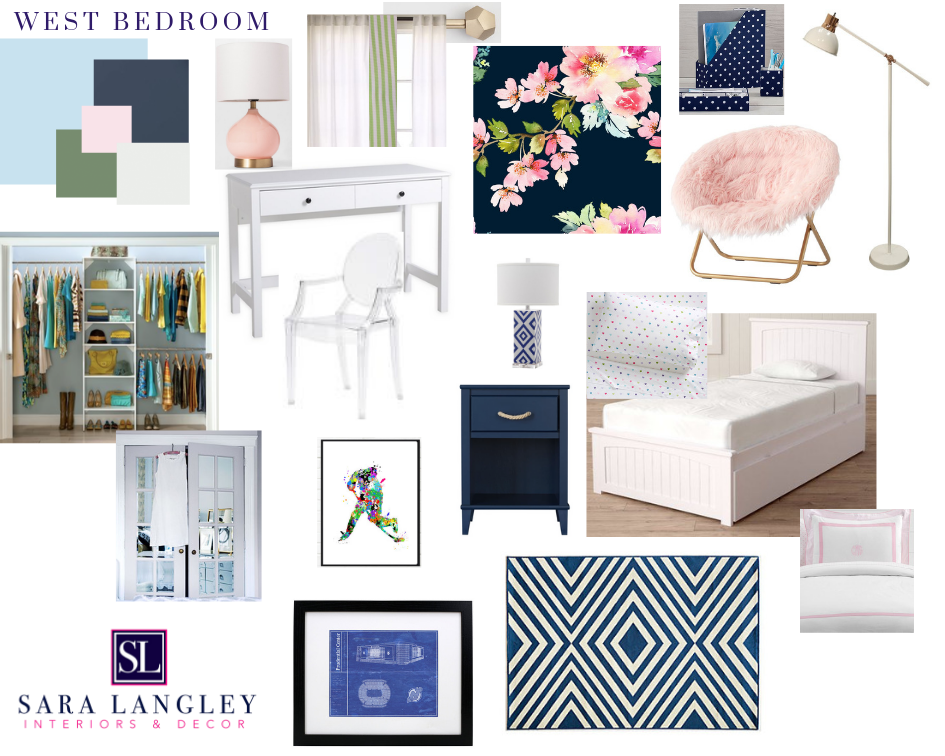 Hope everyone is having a great week!
Best,
Kelly