Happy Monday All! We are already mid-January- what!? I hope everyone is feeling excited and ready for a fresh start to the New Year. Personally I am so grateful to be working with new clients on some exciting projects, along with wrapping up one of my favorite reno projects to date. More on all of that later because I want to jump right in to 2019 home decor predictions…oh yes, the things we all stay up at night wondering about. Just moi? Ok, well here we go!
First up, much to my personal delight, wallpaper will continue to make a statement in 2019. After a period of "Ick, it's wallpaper", it is now a go-to solution to create amazing visual impact in a room. And lately the scale and colors are big and bold! YES!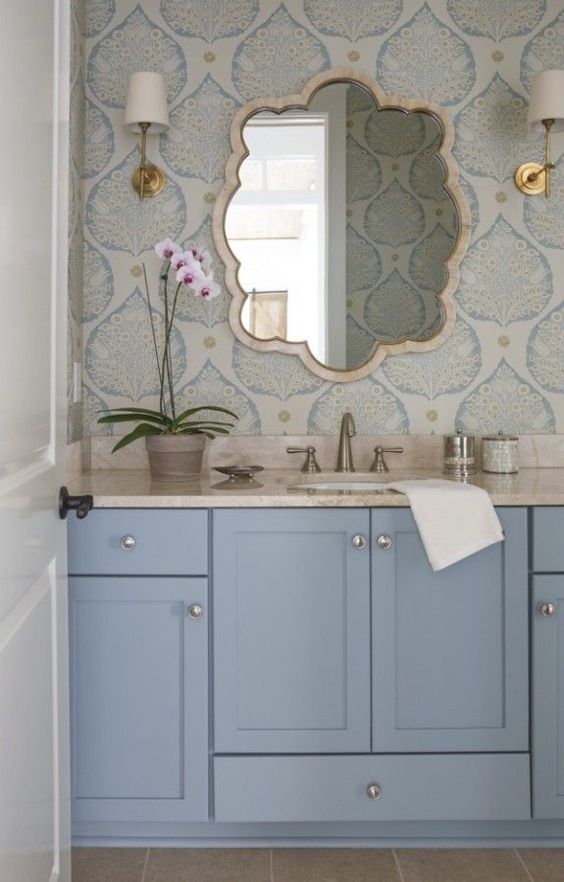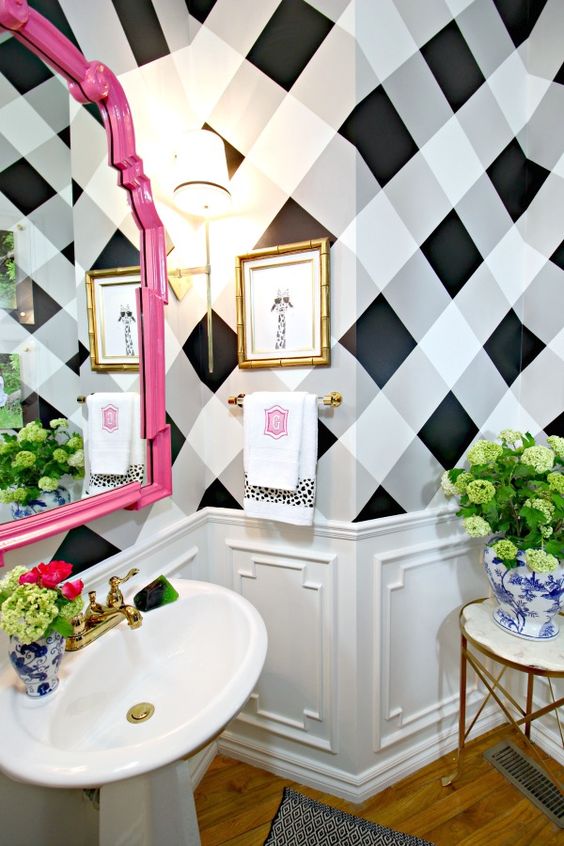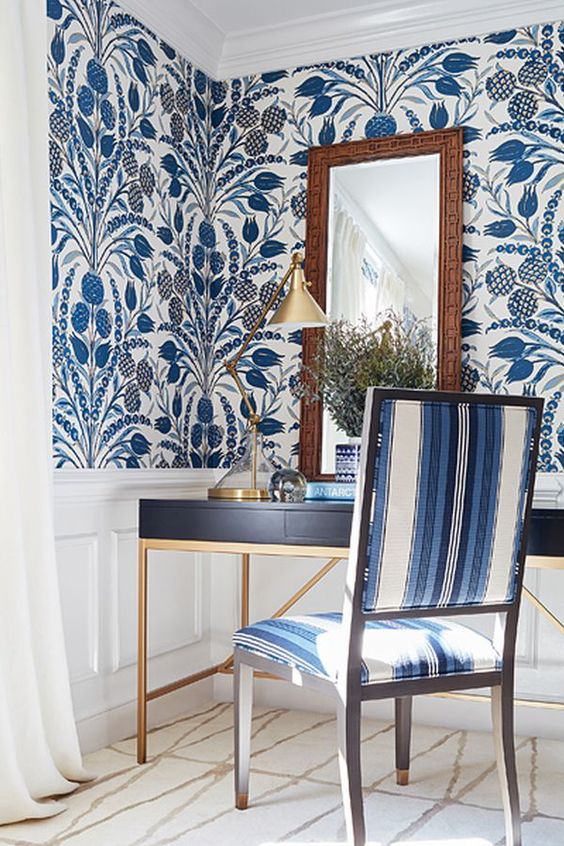 According to the Pinterest Top 100 searched queries, in the home decor category wallpaper searches were up 401% last year, so you were not alone in searching for the perfect print for your next project. And they are soooo easy to use now so do.not.feel.intimidated. I purchased the one below from Wayfair to apply to the back of a bookcase to create a more custom look  (you can read all about it here). Annnnnnnd because it was peel and stick there was no glue-y mess (been there).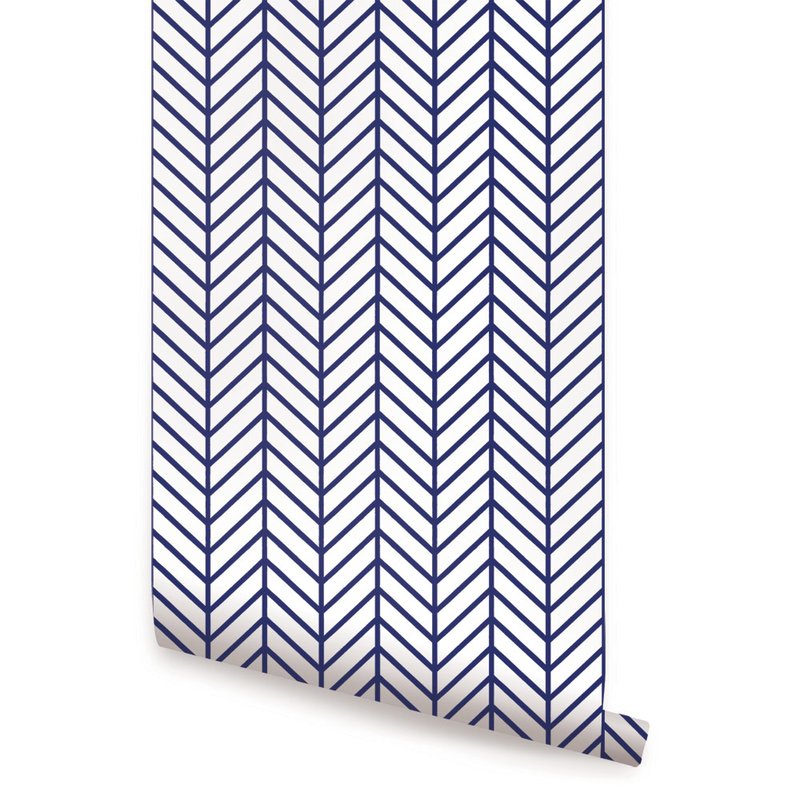 Next up… painted floors! They have been increasing in popularity with cool stencils and better adhering paints making it a fantastic DIY project. According to Pinterest Top 100 trends, searches for painted tile and flooring have risen 1276%! Not a typo. Seems that painting it, rather than ripping it all out, has become the new go-to! Here are some inspiration pics if you have a painted flooring project on your To Do List for 2019: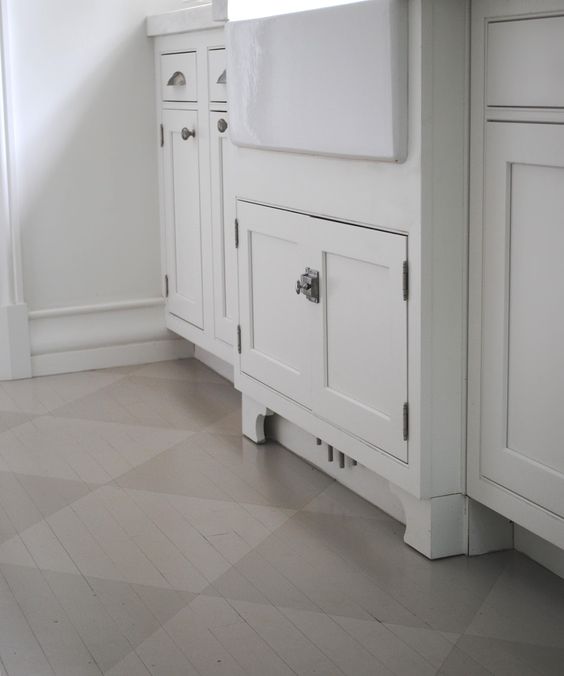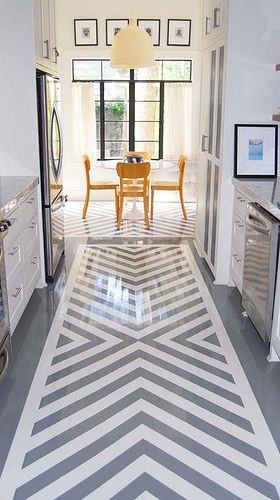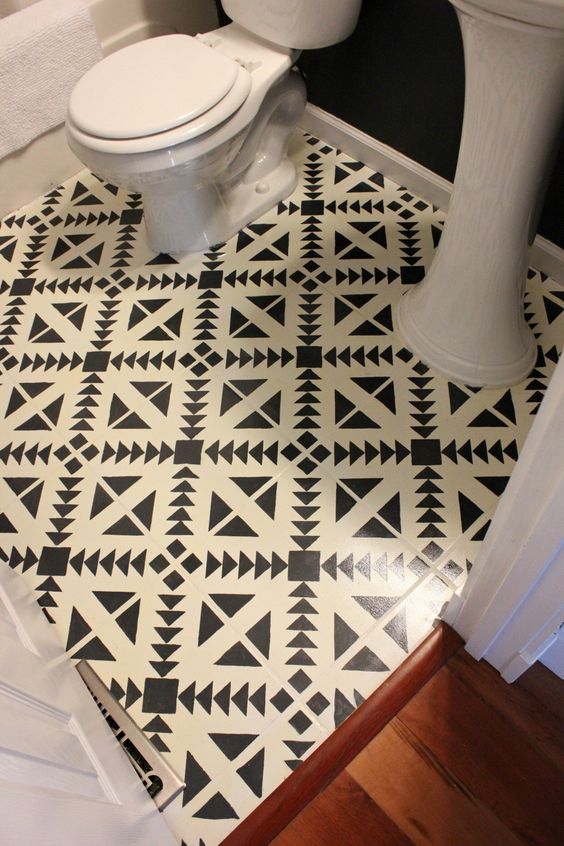 Also, the addition of fireplaces of all types, indoor and outdoor, seems to be on the rise. More and more design plans include them, and I personally contributed to the 763% increase in searches for fireplaces on Pinterest because the fav reno project I mentioned earlier will have a fireplace, which right now looks like this: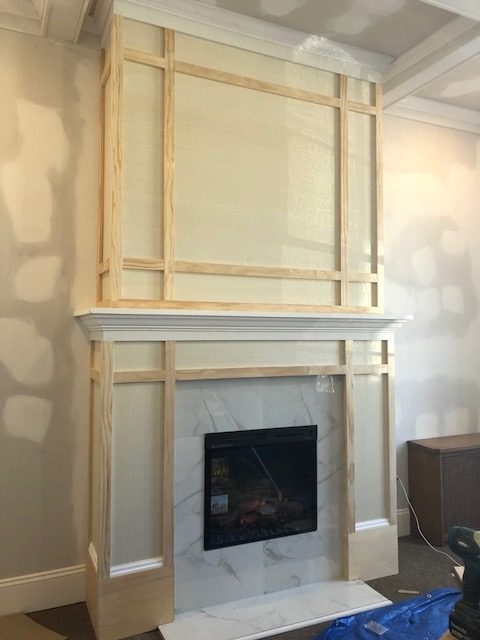 I am so excited that this was built from a pile of wood in.two.days. Amazing! Annnnd I may have embarrassed myself by doing an actual happy dance when I first saw it completed…and it is not even painted!  I have such an appreciation for carpenters and the ability to create this from a photo and a sketch (the math required alone:). Crazy! Here are some other fireplaces that I found via Pinterest: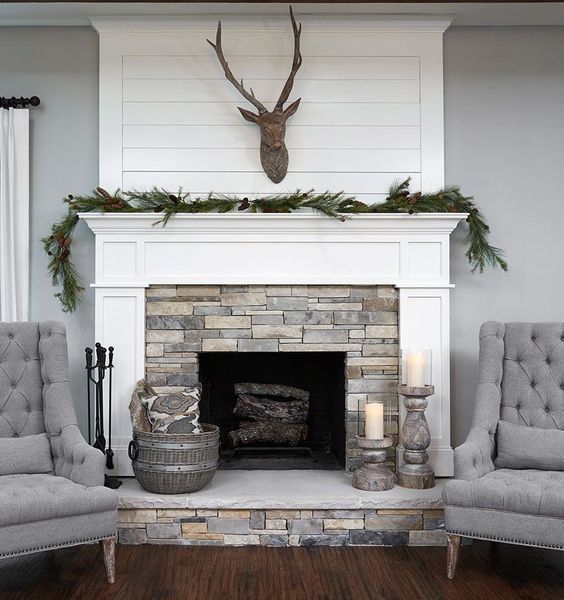 You can check out all of the Pinterest Top 100 trends in categories such as Beauty, Food, Men and Women's Style and more here.
Have an amazing week and because it's Monday: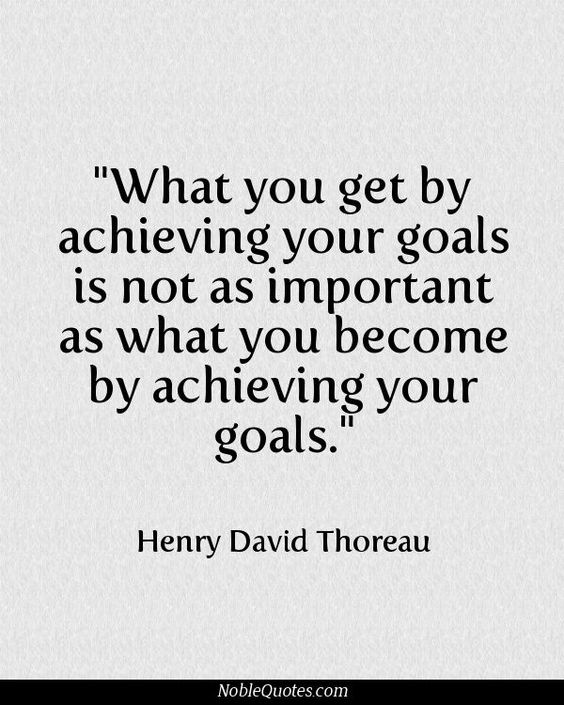 Go Get 'Em!
Best,
Kelly