that will arrive on time if you order ASAP. Last minute shopping is not my usual forte, however this year I do still have some gifts to cross off the list! We hope you find these helpful with one week to go!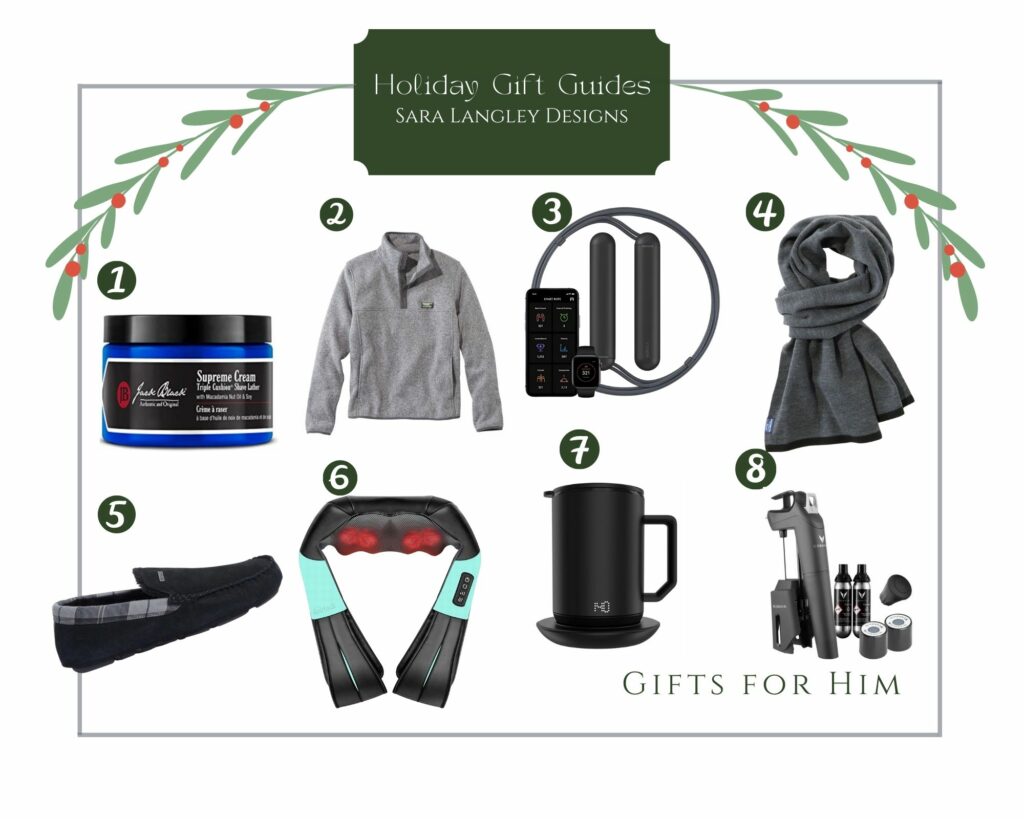 1| Jack Black Shave Leather, $28 and this one smells great.
2| LL Bean Sweater Fleece Pullover, $89. Available in 7 colors.
3| Smart Jump Rope Rookie, $39.95. Connects via bluetooth to his phone to track all the hard work.
4| LL Bean Scarf, $39.95. Gray heather…and non-scratchy acrylic:)
5| Porterfield Barbour Slippers, $80. So classy and available in Brown, Sand and Navy.
6| Shiatsu Neck and Back Massager, $45.99. Because who doesn't need some relaxation for the holidays and beyond.
7| Mug & Charging Coaster, $39.98. The coaster keeps your favorite warm beverages hot for three hours with the battery, and all day when plugged in. Choose from three adjustable temperatures.
8| Wine Preservation System, $160.30. Allows you to enjoy wine without pulling the cork to preserve its longevity in the bottle.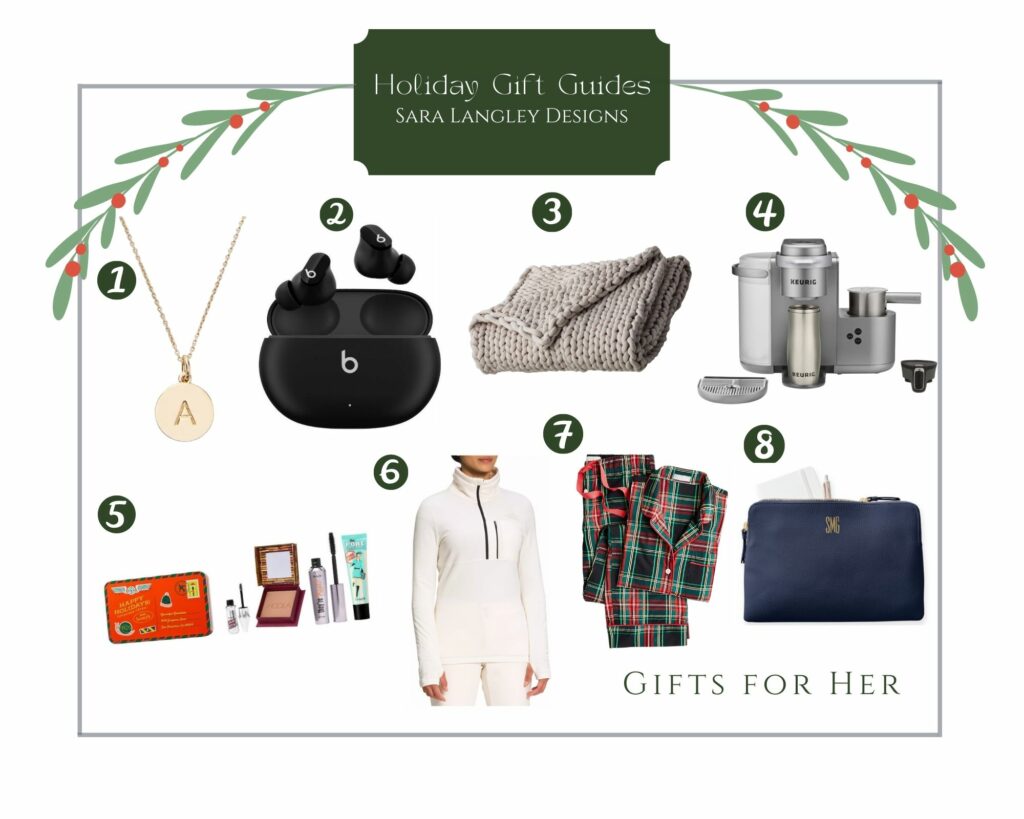 1| Initial Necklace, $58. Variable lengths.
2| Beats Wireless Earbuds, $89.99. For the gym, for podcasts, and for some peace and quiet.
3| Knit Weighted Blanket, $139. Cozy relaxing comfort.
4| Keurig Coffee, Latte, Cappuccino Maker, $159.99. Give the gift of caffeine- love this one complete with a frother.
5| Benefit Cosmetics Holiday Set, $40. This one has some of our favs.
6| North Face 1/4 Zip Fleece, $149. Available in three colors, and love the high neck for extra warmth.
7| Plaid Pajama Set, $42.50. In festive black stewart tartan.
8| Embossed Leather Zipper Pouch, $79. Personalize by 12/18. Available in five colors.