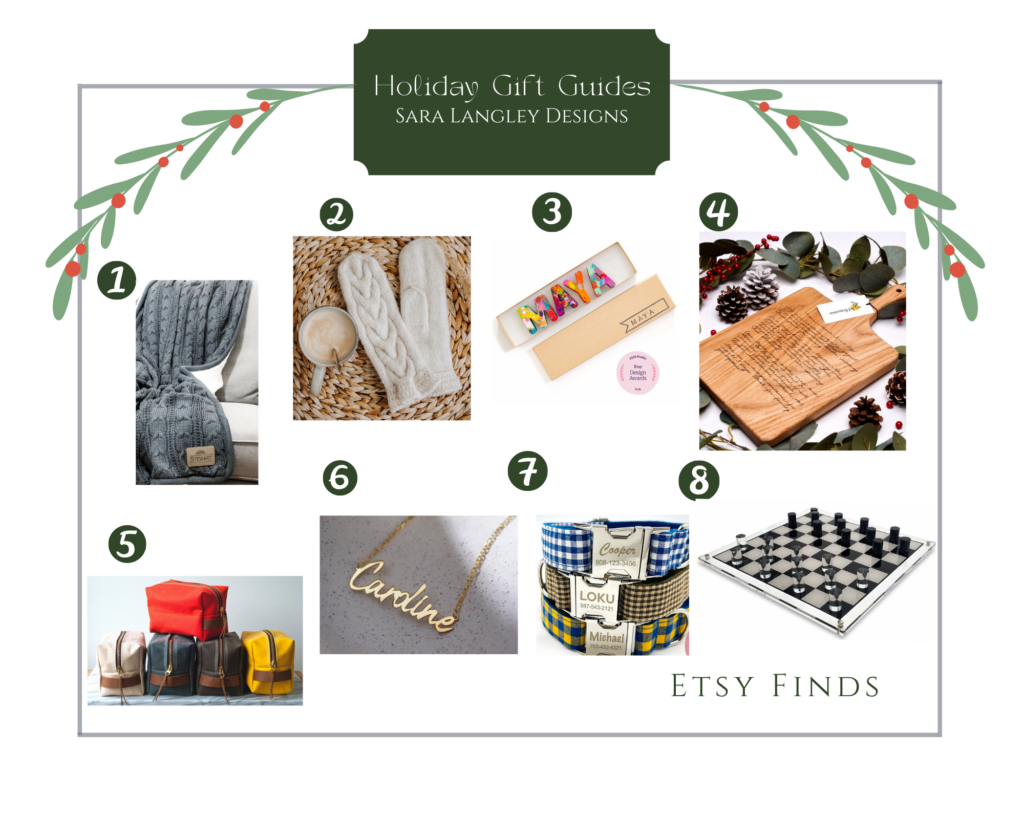 We love finding unique treasures on Etsy, there is something for everyone on your list!
1| Cable Knit Throw: Cozy knit throw, available in several neutral colors with sherpa backing, makes this the perfect versatile gift. A monogram or personalized label can also be added.
2| Alpaca Wool Knit Mittens: Available in over two dozen colors, these mittens are both warm and stylish.
3| Personalized Crayons: Such a great gift for the creative kids on your list!
4| Custom Cutting Board: The ultimate in personalization, you scan a favorite recipe in the handwriting of someone special, and then it is recreated on a cutting board of your choice. I am planning to take some on my late Nana's recipes and create a special board for our new kitchen.
5| Waxed Canvas Dopp Kit: Perfect size for travel and beautifully made, this kit can be monogrammed with a leather tag.
6| Custom Name Necklace: Beautiful 14K gold necklace can be personalized with many font choices and chain lengths.
7| Dog Collars: Can be personalized with material choice and free engraving.
8| Luxe Acrylic Checkers Set: Fun set for the whole family!