Whether your tree has been up since Halloween, or you wait to deck the halls until after Thanksgiving, as December approaches we wanted to share a few holiday decor items that will make your house feel extra festive this Holiday Season!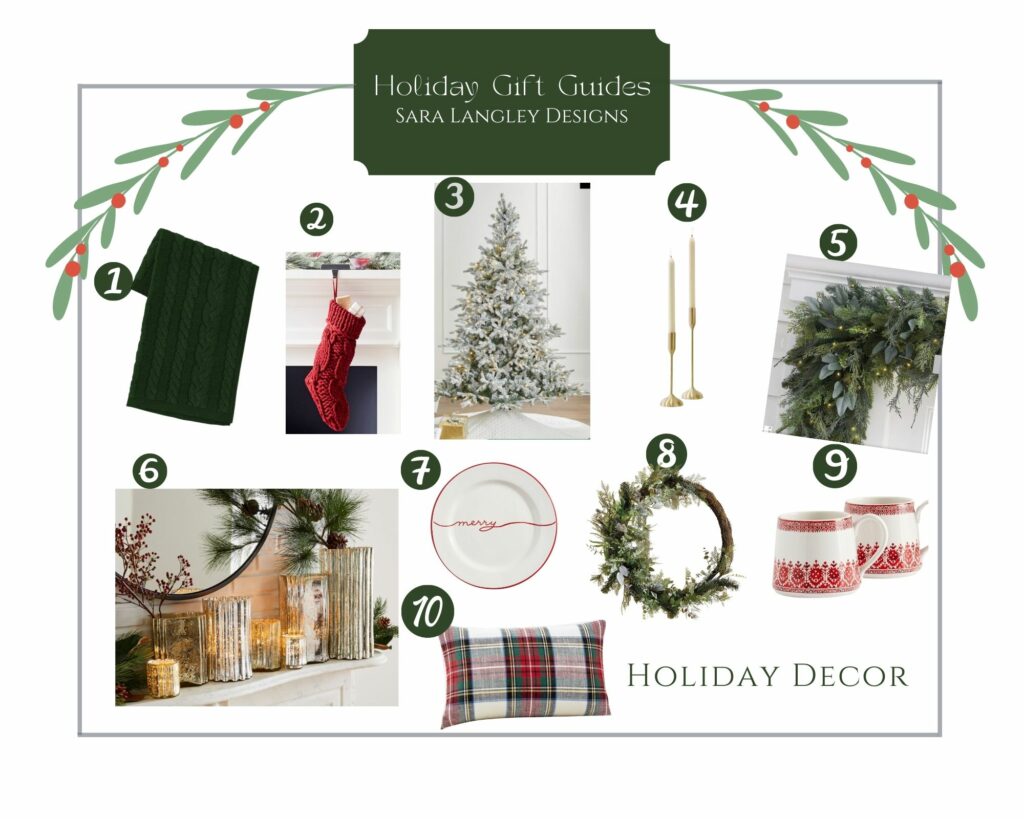 1| Cozy Cable Knit Blanket, $35, available in many colors including festive red and green.
2| Knit Stocking, $29.50, choose from cream or red.
3| Flocked Christmas Tree, $520 for 7 ft with warm white bulbs.
4| Brass Candlesticks, set of 2, $35 (currently 30% off).
5| Christmas Garland, $126 for 6 ft, prelit and battery operated.
6| Mercury Candle Holders, $7.20-$36 for sizes ranging from votive to extra large (15″h). Available in both gold and silver.
7| Merry Salad Plates, set of four, $59.
8| Frosted Winter Wreath, $95.20. Beautiful neutral colors that can be displayed all winter long.
9| Fair Isle Stoneware Mugs, set of 4, $47.
10| Plaid/Sherpa Pillow, $47.50.
** This post contains affiliate links wherein if you make a purchase through our sourcing we may earn a commission that is at no cost to you. Thank you for your support.