Happy Weekend! We are almost through January and while I am not one to rush time, January is one of my least favorite months with the dark and dreary weather. So, in order to share a little sunshine, here are some beautiful finds to perk up your space! Sometimes a pop of color, a little faux foliage, or a sea salt candle can help to beat the blahs and make your space feel fresh as we await spring.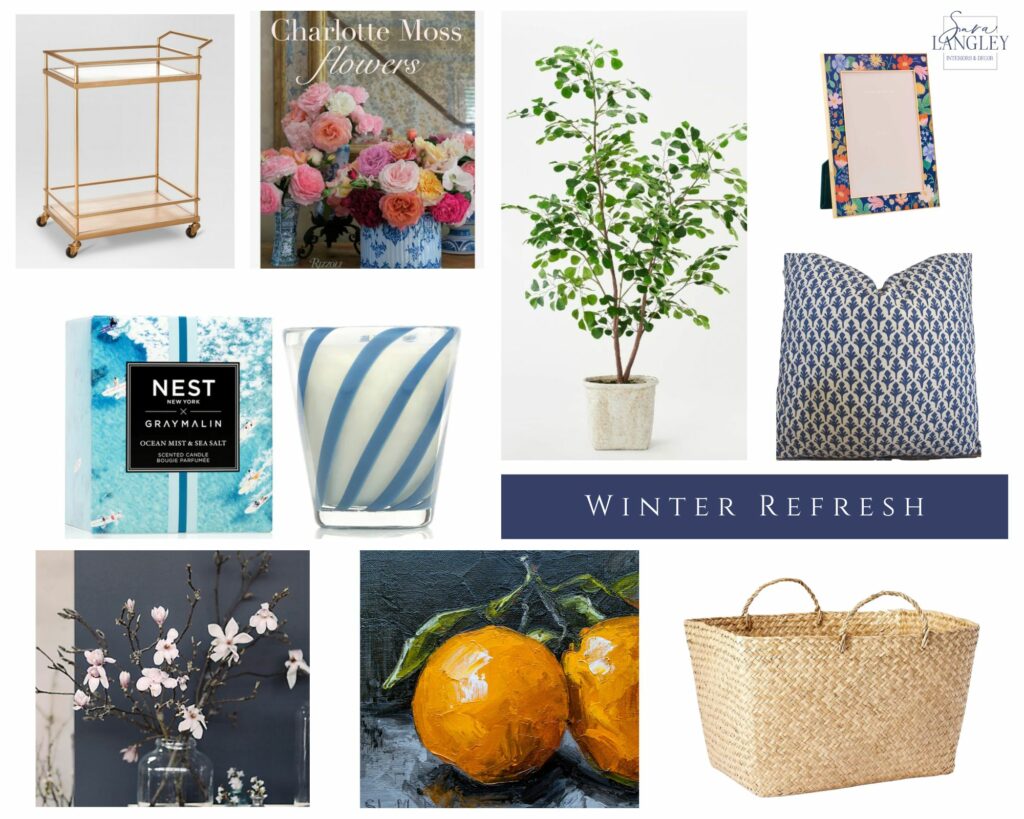 1| Bar Cart, currently $112.50. Gold + glass adds a little glamour.
2| Coffee table book, $44.49. Add a little pop of color to your coffee table or bookshelf.
3| Faux Ficus, $150. Now that the Holiday decorations are packed away, this 6 ft tall Ficus brings a little green and nature back into your home.
4| Floral frame, 5 x 7, $58. This frame adds colorful flowers to your desktop, dresser, or console.
5| Candle, currently $48. Ocean mist and sea salt creates the smell of vacation when it is snowing outside.
6| Pillow, $42, 16 x 16 (available in many sizes).
7| Tulip Magnolia branches, $68. Six to eight branches per order. These are FRESH and arrive with buds that open one to five weeks after adding to water.
8| Oil painting, $85, 6×6.
9| Rectangle seagrass basket, $35. Love the chevron and texture, and with the rope handles, this one reminds me of a beach tote.