Happy Monday All! I hope you had a wonderful weekend and are ready to get back at it! This is an install week for me so I will have plenty of pics and updates to share soon! Also be sure to check out IG to get the real time scoop as we put together  bedrooms for two adorable boys.
I am happy to report that spring is a mere two days away. Am I the only one obsessively counting down? I cannot wait to leave the house without boots! This time of year I find myself drawn to particular color combos, specifically blue and white. It feels fresh and bright and very "house from Something's Gotta Give." Which, sidebar, is one of my favorites. That house, comprised of beautiful shades of blues, tans and whites, was soothing and elegant at the same time.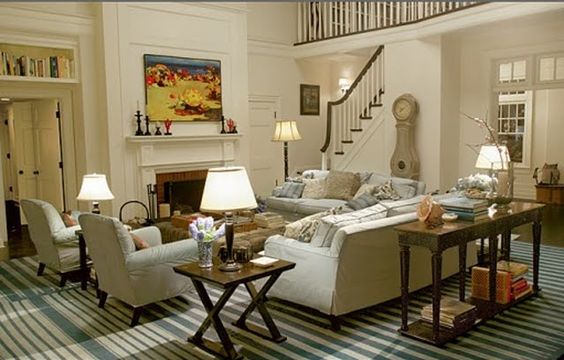 Here are some other blue and white rooms that I pinned for inspiration to share with you:
LAYERED BLUE & WHITE PATTERN: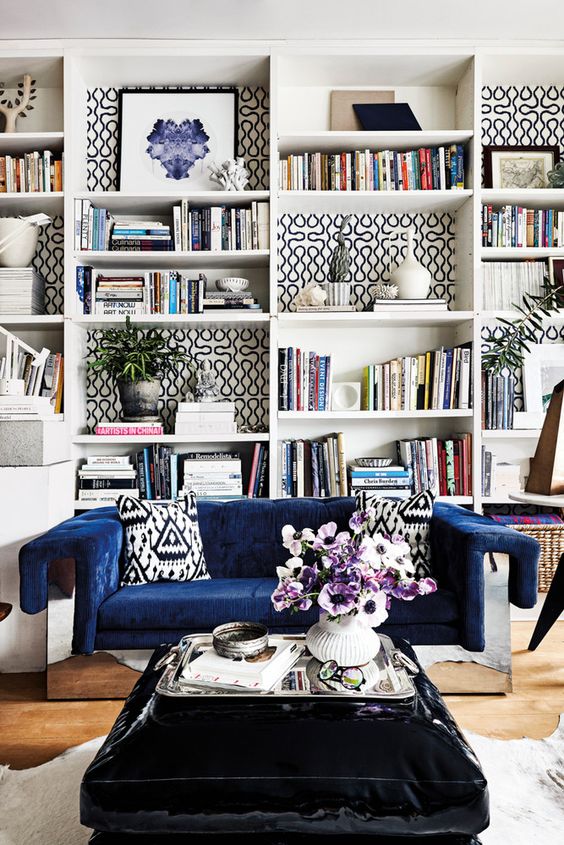 NAVY FURNITURE /CHINOISERIE CHAIRS: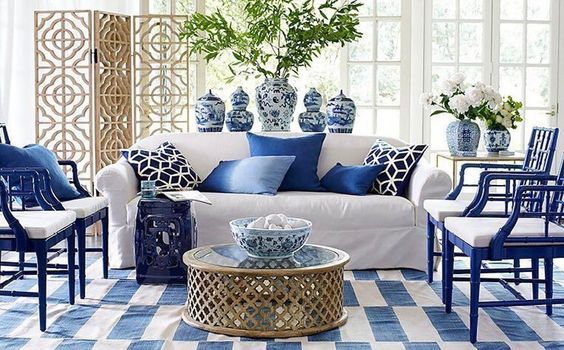 MIXED BLUES and NEUTRALS: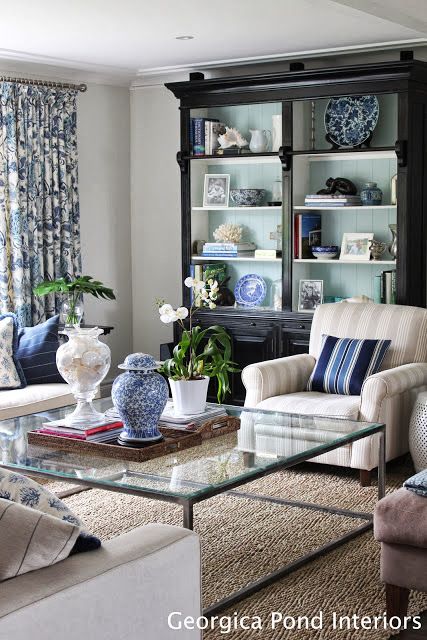 BLUE & WHITE WALLPAPER: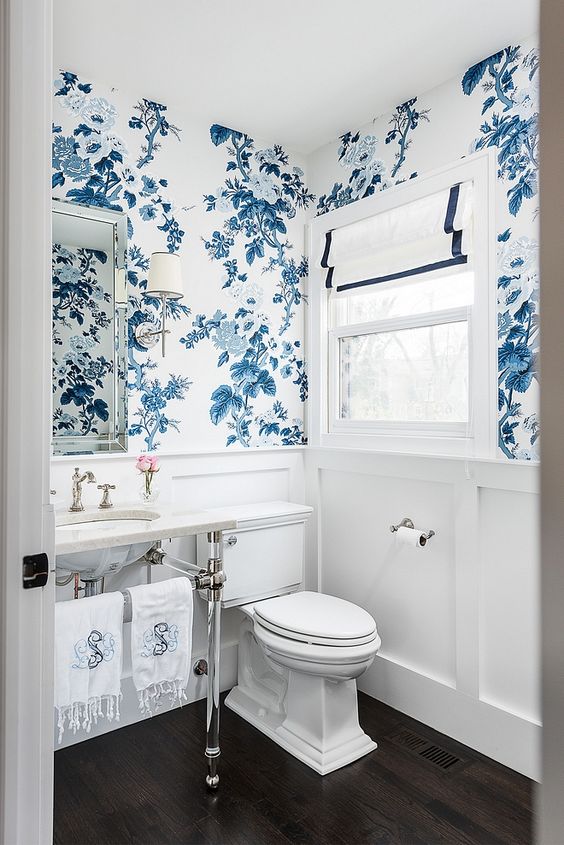 NAVY KITCHEN ISLAND PAIRED WITH BLUE & WHITE: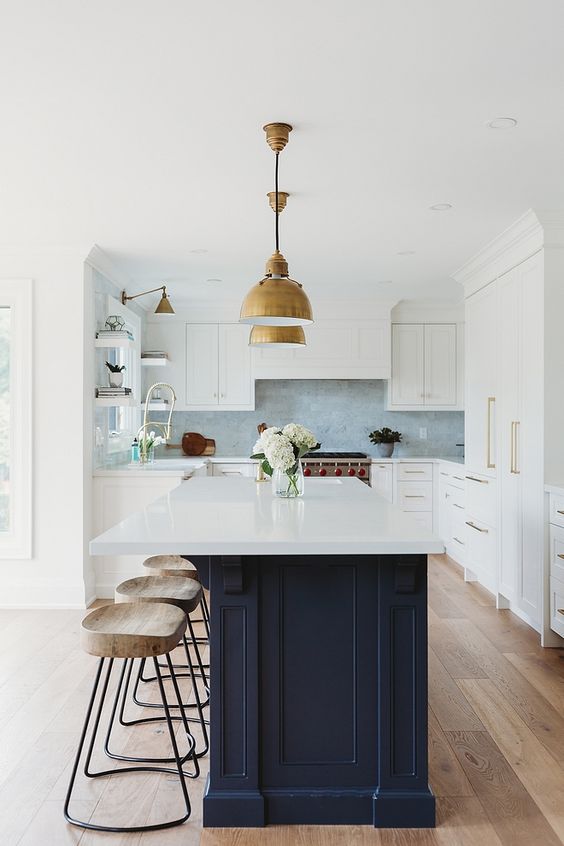 And here are some beautiful blue and white options to implement this look into you own decor: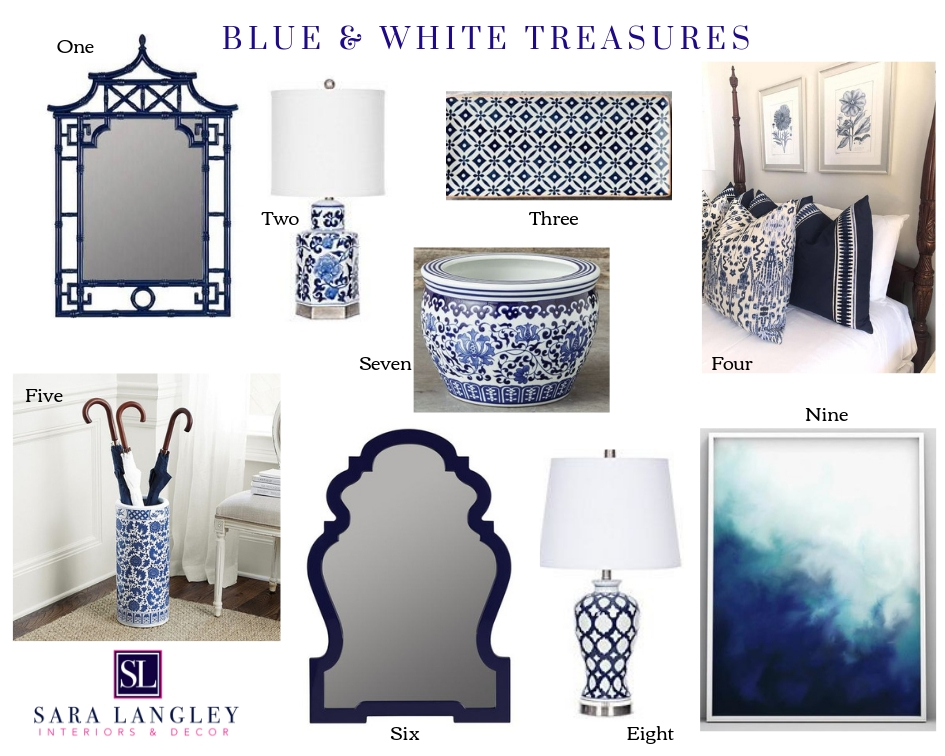 ONE | TWO | THREE | FOUR | FIVE | SIX | SEVEN | EIGHT | NINE |
Have a great week all!
Best,
Kelly