Good Morning All! Happy Wednesday, Happy December, Happy Hanukkah and happy all things that make the holidays magical! Just wanted to pop in because I have been dreaming of a pink and green Christmas and have found some amazing inspiration photos to share with you. I have been tweaking my holiday decor and purchased more bottle brush trees for my collection. I couldn't pass them up from the $1 bin at Target and love how they look paired with sparkly candles and poinsettias.  Simple groupings of colors give such a fun holiday feel (p.s. I feel like that was such a Buddy the Elf comment)!  A little holiday prep is perfect in my dining room with its blue and white curtains and pink punchy rug.
Here are the fun pics I found to inspire you to add a little holiday prep to your home- 'Tis the Season!
First up, beautiful table decor using multi-colored votives and ornaments. Mix and match colors to coordinate with your place settings.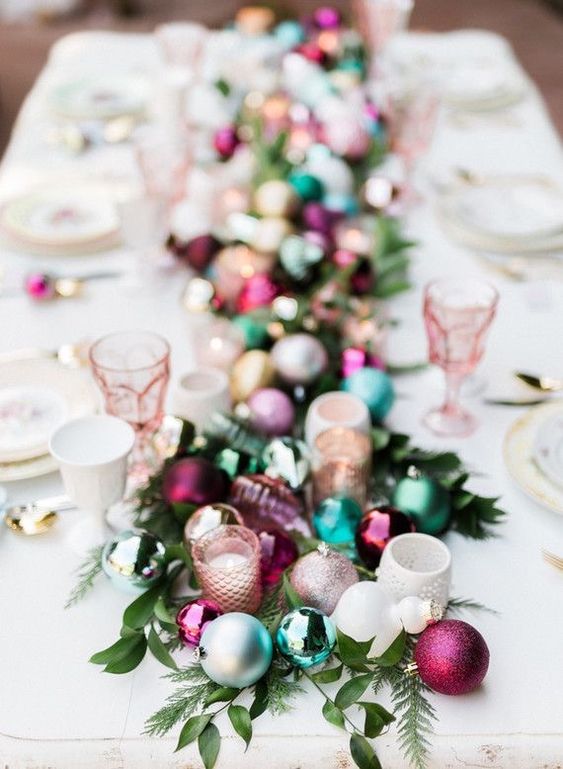 Next, some pink and navy perfection with a pop of gold for a colorful mantle display.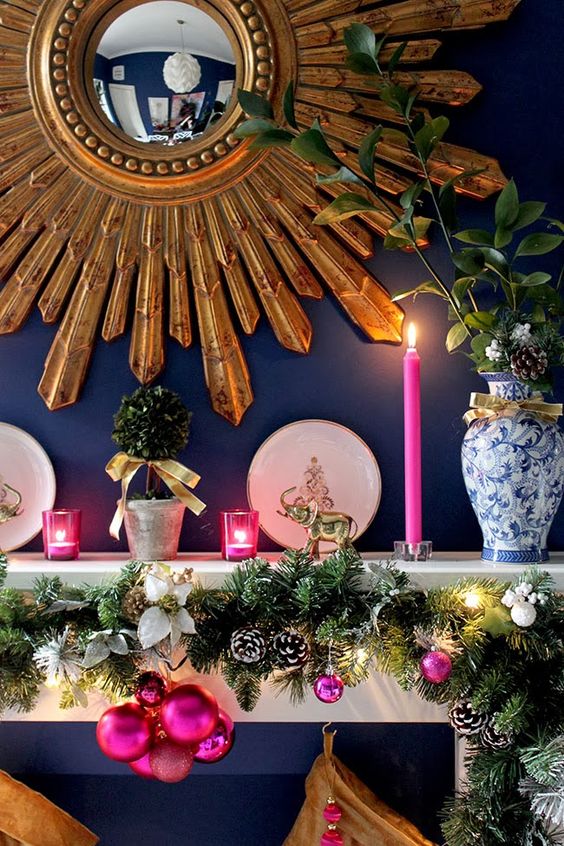 I love the blue and white collection, along with stocking initials to create added interest.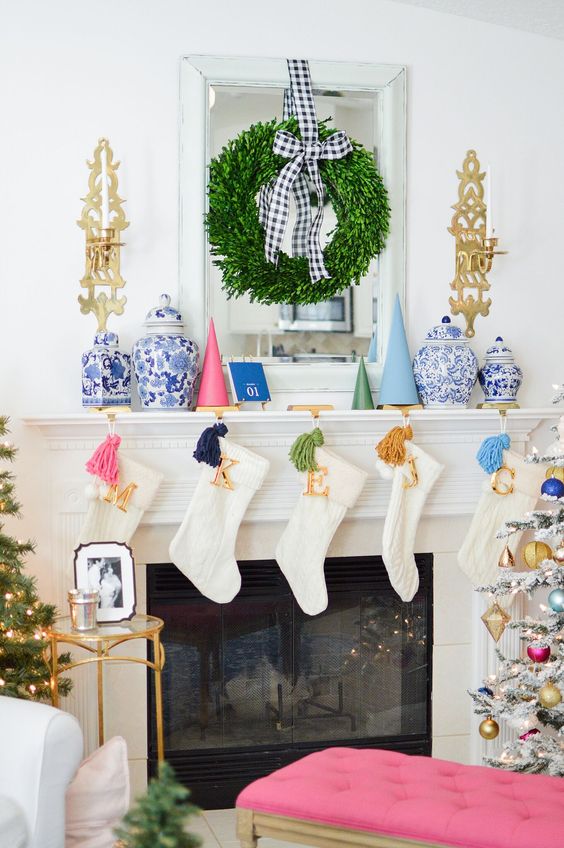 A light and bright table display with bold pops of color and metallic accents.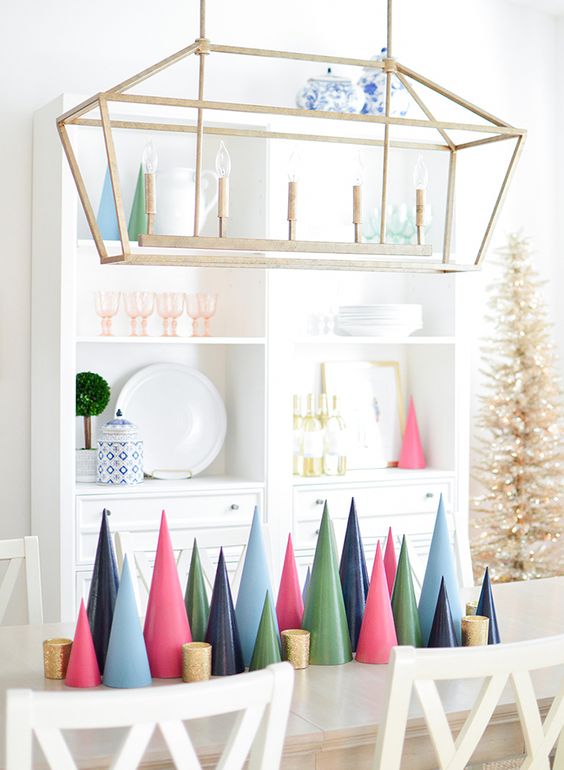 And I would be remiss not to include bottle brush trees in all their glory!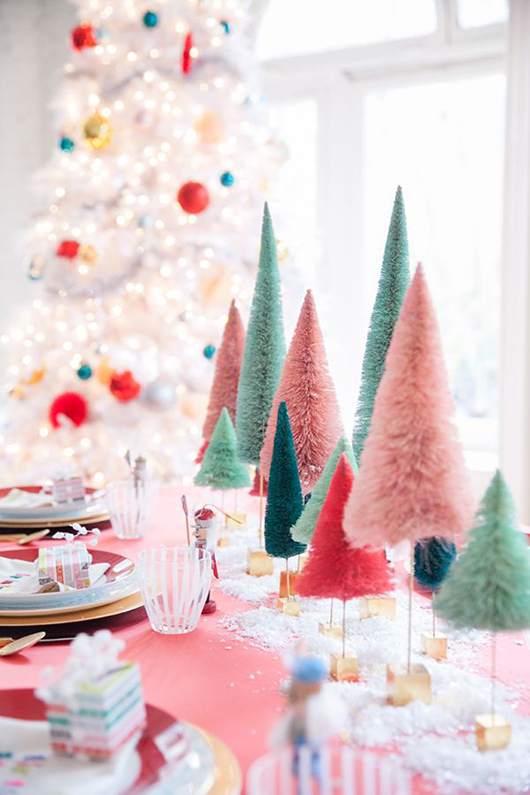 This beautiful layered wreath with ornaments, greenery and a bold pink bow.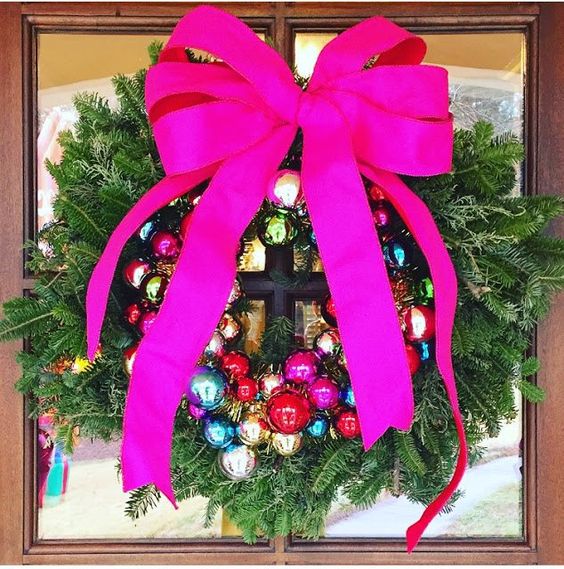 These adorable preppy "Hunter" rain boot Christmas tree ornaments from Lemon House Design via Etsy would ensure such a colorful tree!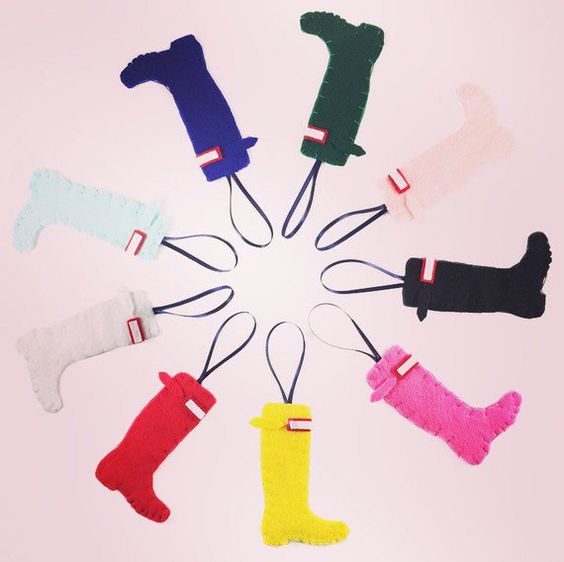 This mantle is sure to make you smile with its bold use of "organized" color groupings. Swoon!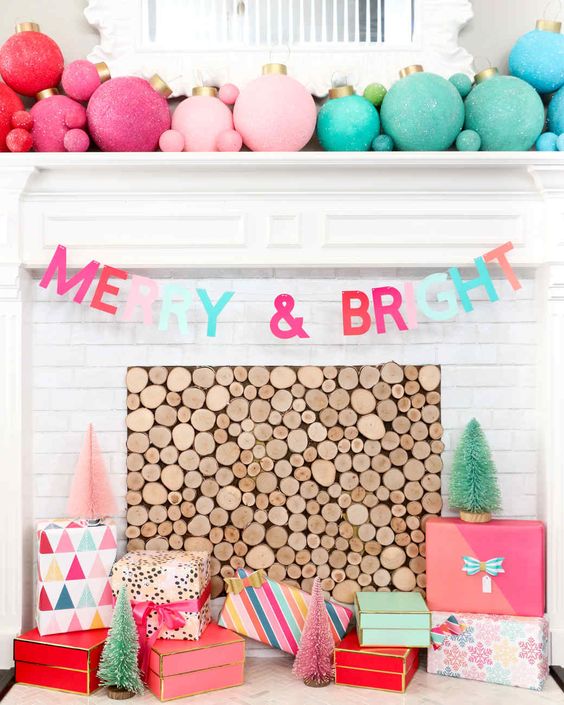 Lastly, to decorate your packages with a little holiday prep, check out these adorable gift tags from Southern Hospitality Company….they have many options to choose from!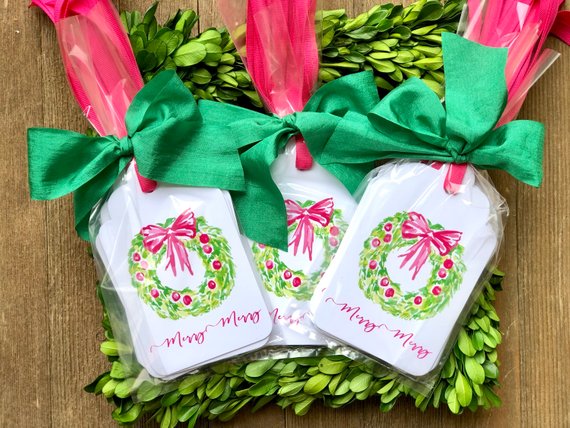 Happy Holiday Prep All!
Best,
Kelly
*featured image above is source unknown.