Hi All!  As many of you know, Hubs and I are still going around and around on whether to sell or stay in our home having been here 8 years(!!)….. and having not yet found something we love enough to make us move on.  Sooooo, in the meantime we are doing some updates to refresh things in the kitchen.  The cabinets are in good shape so we started by retrofitting the pantry area to accommodate a 30″ double oven.  The oven that came with the house was closer to 24″ and never fit hubby's prized turkey roasting pan that is still packed away in the attic unused.  We have already updated all the other appliances in the kitchen, so we bought a double wall oven to match (stainless as well) and I cannot wait (for hubs) to use it!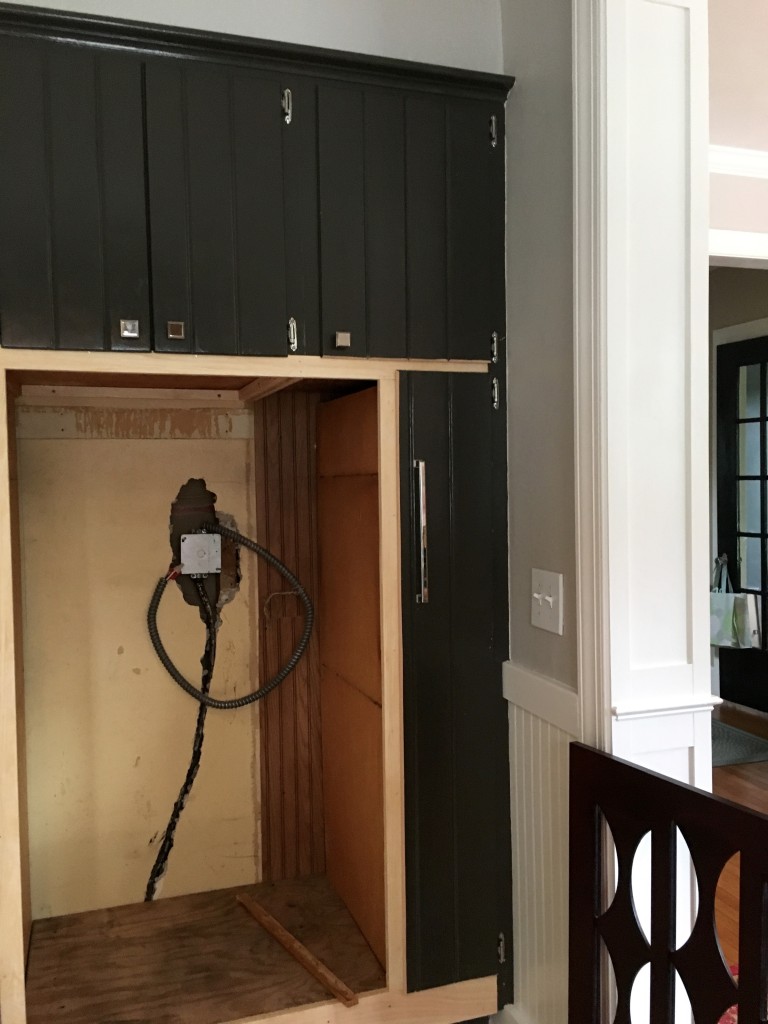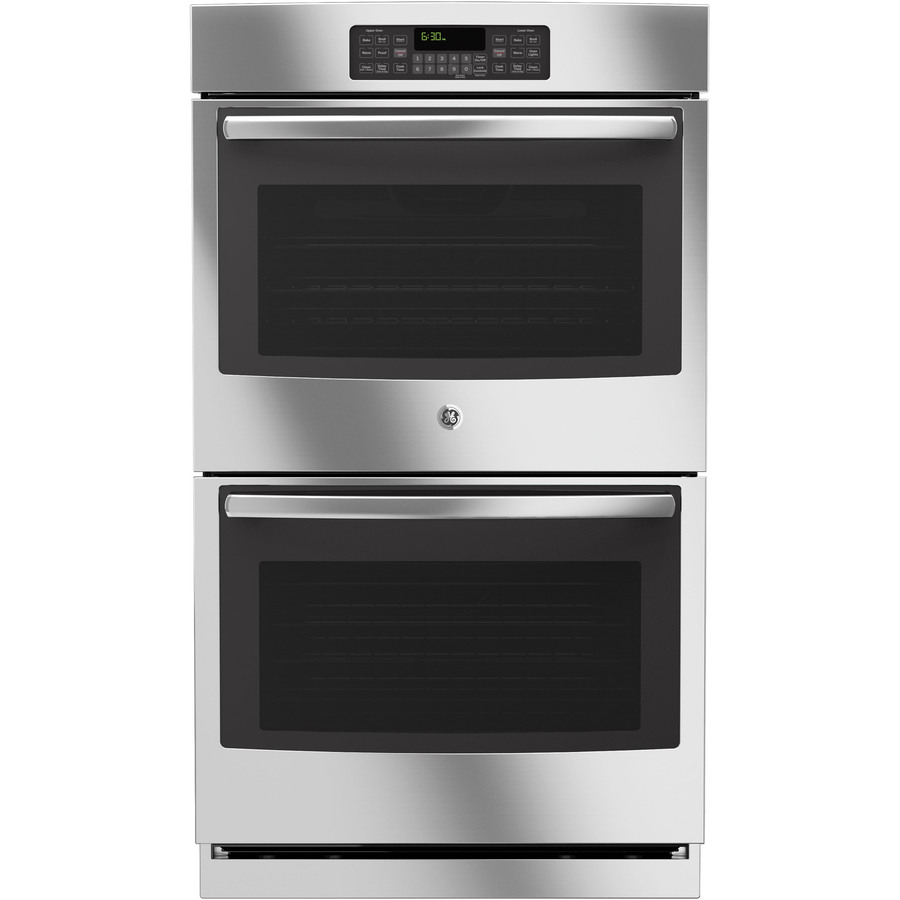 I am also looking forward to replacing our laminate countertop and backsplash.  It has served us well (I still think laminate has gotten a bad name) but it is time to move on and try something new.  I painted all our upper cabinets Simply White (Ben Moore) and the lowers a gray color called Dragon's Breath (also Ben Moore).  All the walls are a light gray called London Fog, so things are much lighter and brighter after making those initial changes two years ago.  I am using these inspiration pics for light and bright backsplash and countertop choices, and am sourcing different coordinating options ASAP.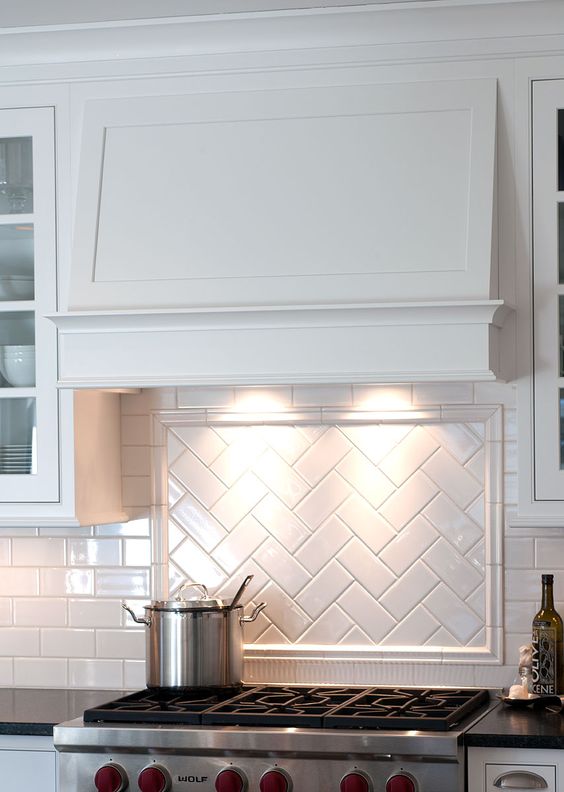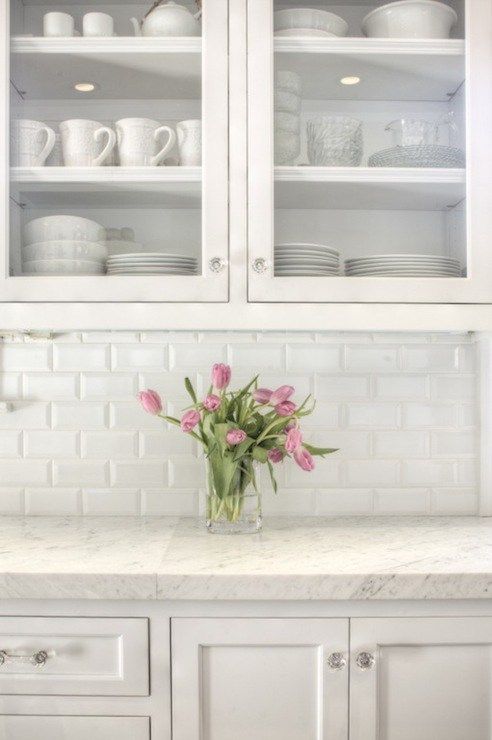 We are also building in the refrigerator that we purchased a few years ago and, like the current wall oven, it was too large for the space where it previously resided.  So we plopped it in another area and it has sat there sticking out into the room creating a bottleneck in kitchen prep.  Needless to say I am VERY excited to get the fridge in its own designated space.  We had gorgeous millwork done for the kitchen entry from the dining room, so I am planning on replicating that on the fridge built-in.  Although I also saw this gorg and practical (what!?) pic on Pinterest soooooo……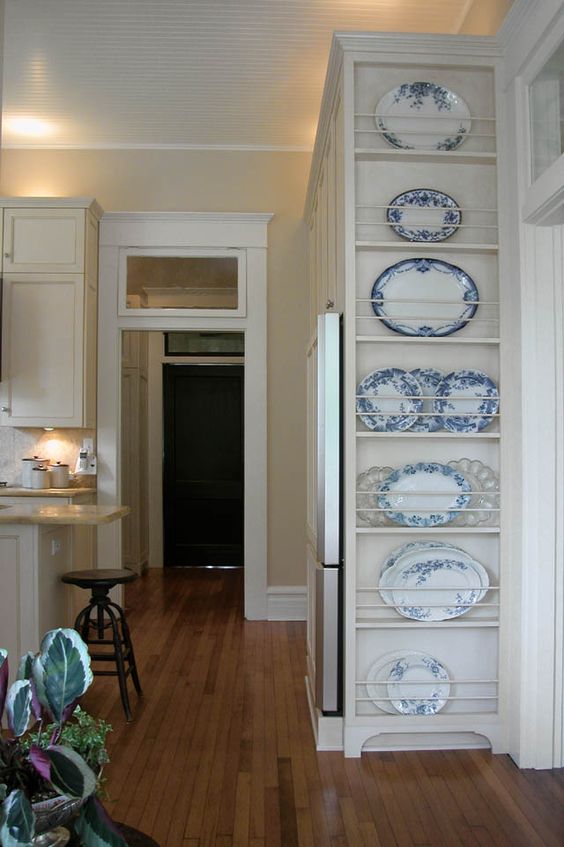 In order to build-in the fridge we will be moving it 15″ , so we will gain new upper and lower cabinets that we are having made to accommodate more storage.  That will enable us to remove the IKEA piece we have been using as an island buffet, and instead add a nice eat-in area, possibly with a banquet under the windows.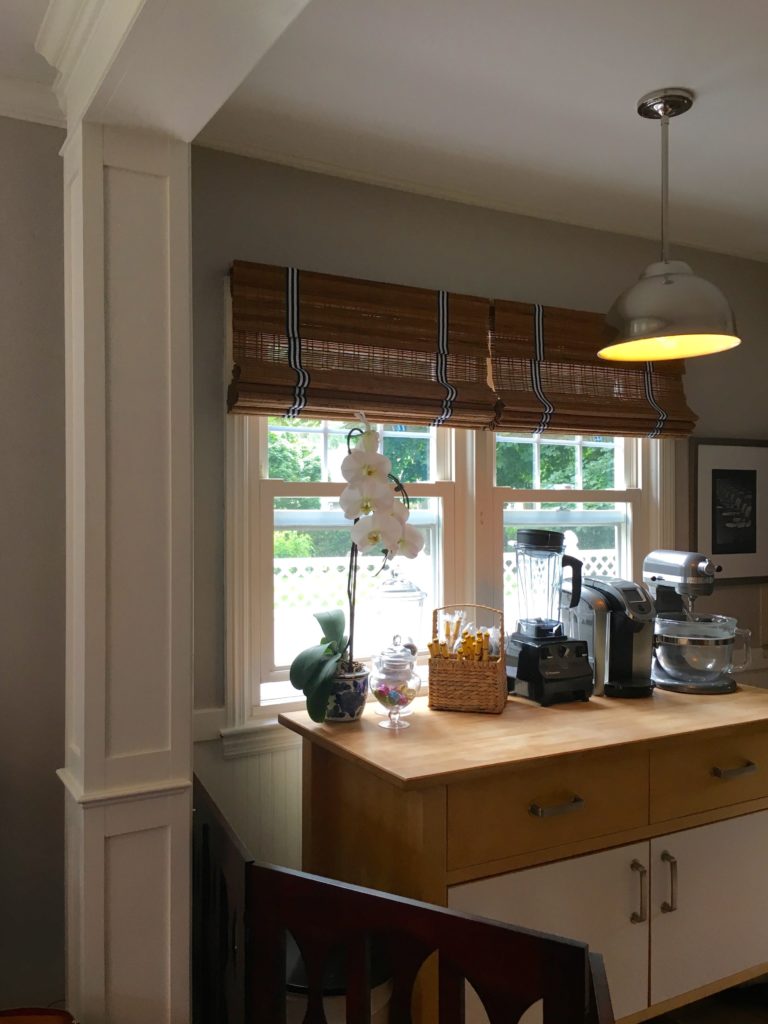 I have been dreaming about these pics for inspiration: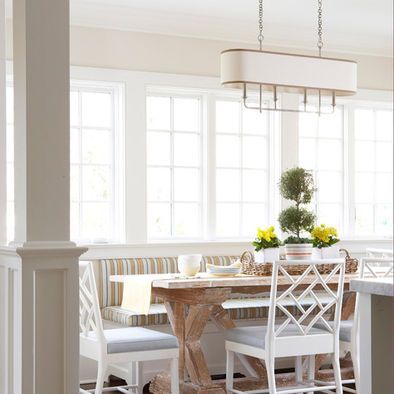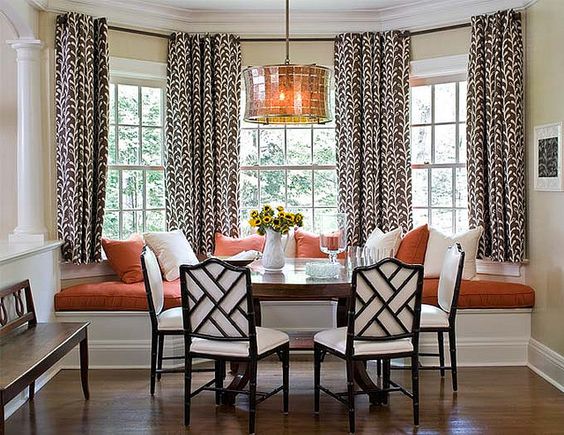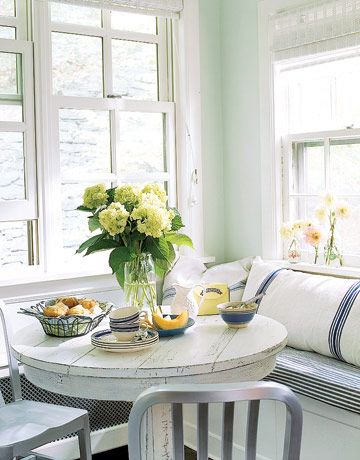 And here are some amazing organizational pics to get me inspired as I am getting closer to ripping things apart: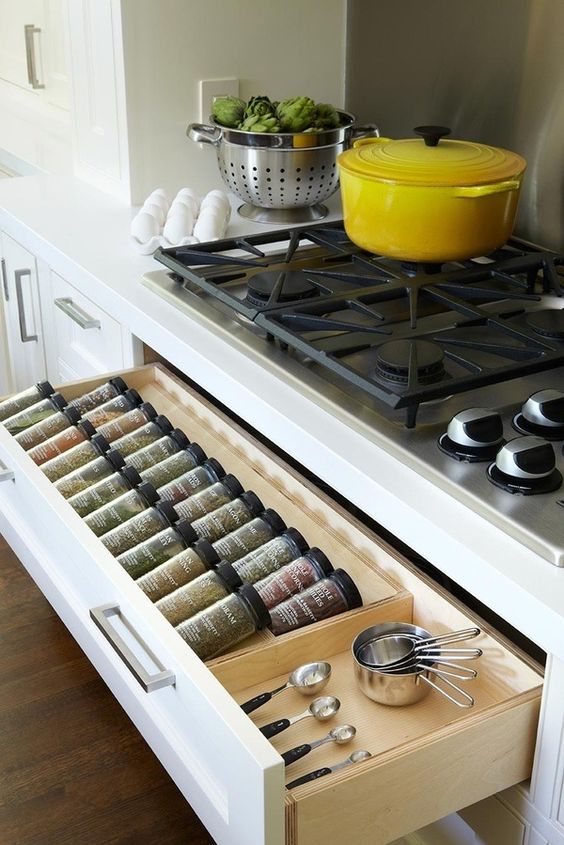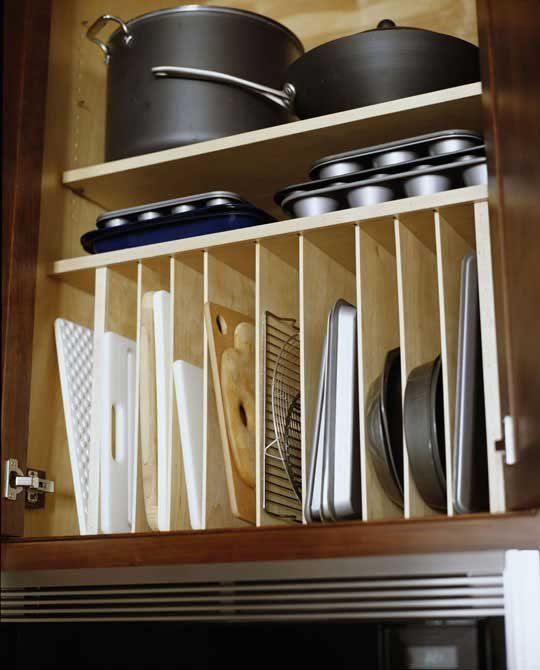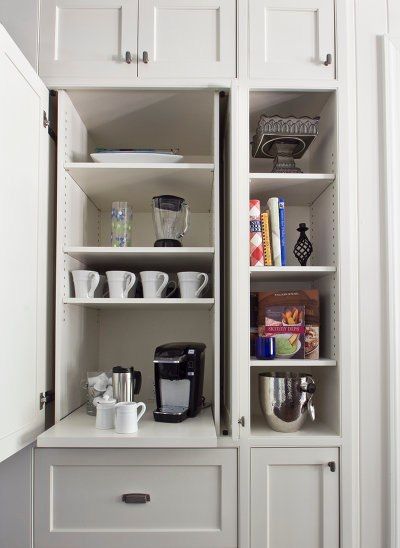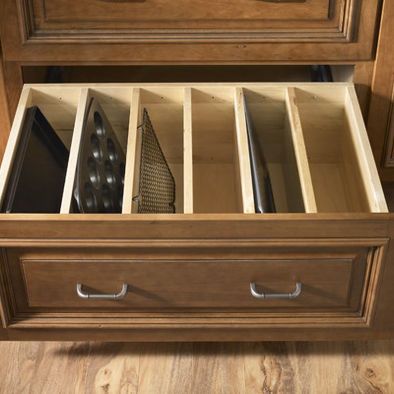 Looking forward to getting the oven in this week or early next, and then tackling some of the kitchen projects around the Holiday Season toward the end of the year.
Best,
Kelly