Good Morning! It is the One Room Challenge Guest Participation Kick-Off Day! Woo Hoo! For those not familiar with the Challenge, participants have six weeks to transform a room, sharing a post regarding project progression each Thursday.  You can follow all the featured designers posts here.
Soooo, I have decided to tackle a redo of hubby's office! It is the saddest room I have ever seen in that: 1) there is no storage; 2) there is no proper desk chair; 3) the current layout doesn't work and; 4) it.looks.sad. I am pretty sure my Mom hung the wallpaper circa 1970s when my Dad took over the office from my grandfather. Yikes!  Long enough ago that grasscloth is in again! Ha!  When I was thinking about which room to tackle, I realized that hubby, who loves what he does and is dedicated to his patients, spends more time in that office than at home.  As such, this room update is overdue.
So…. drumroll please… here it is in.all.its.glory.  At least this sad of a "before" will mean the "after" will be that much sweeter! Cannot wait to get at it but OMG where to begin.
The two desks are a holdover from before my Dad retired…three years ago! The art is courtesy of our two girls who visit hubby at work and leave him drawings and notes.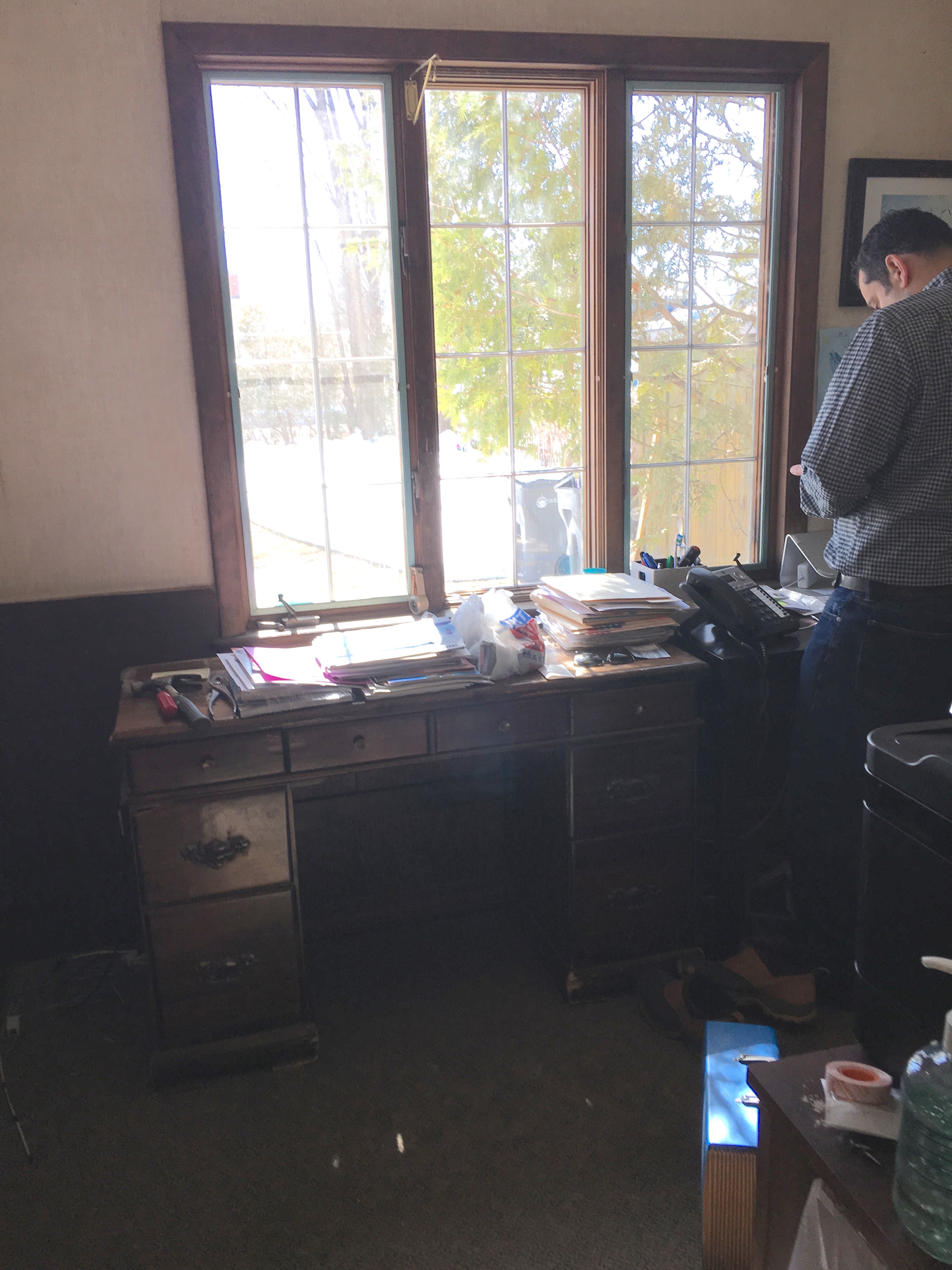 At least there is a lot of light..cannot wait to paint those moldings!  The footprint of the space cannot be changed for many reasons so the size of the office will remain on the small side, but I am hoping with a different layout and better furniture, it will feel bigger.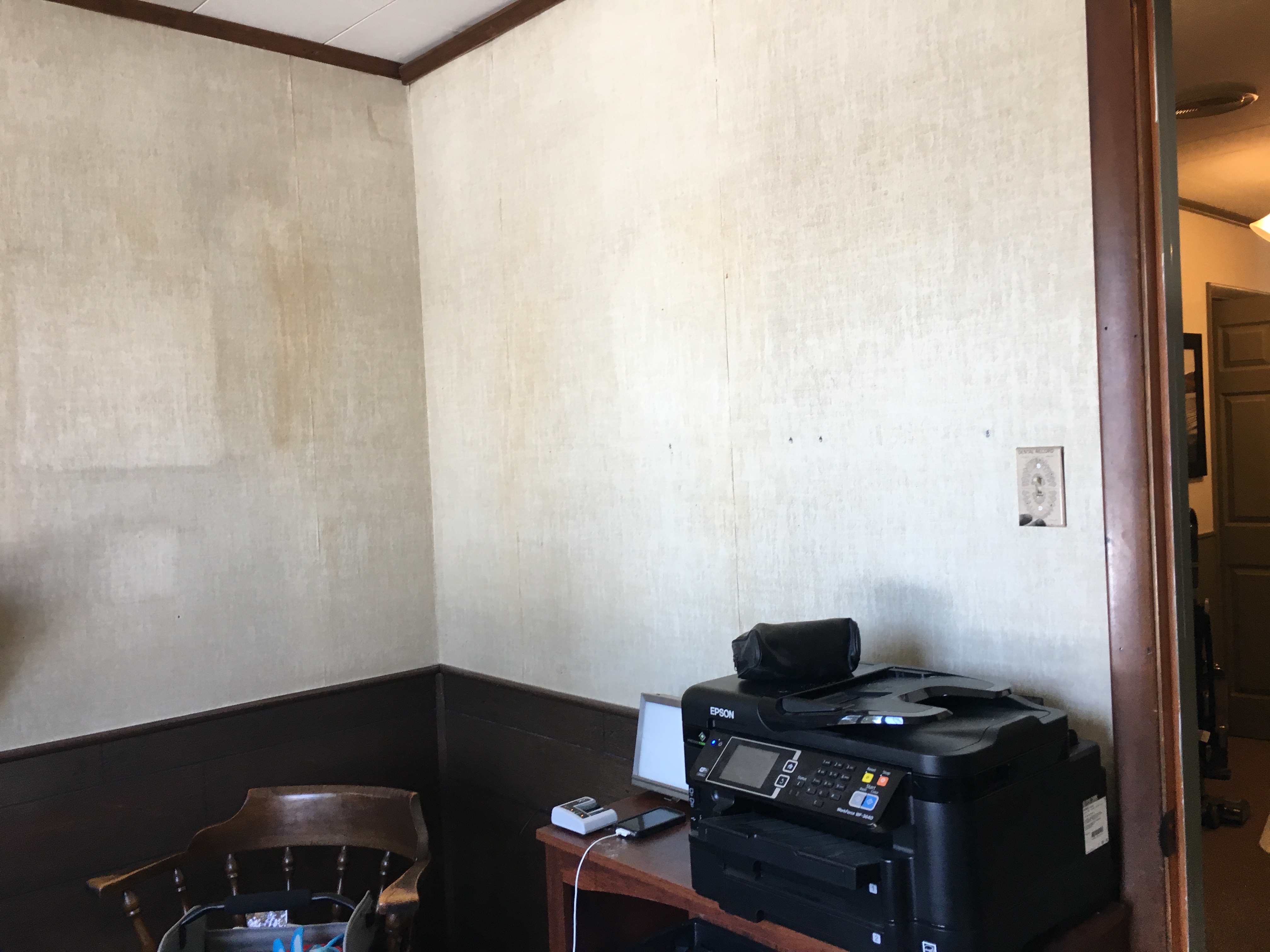 The wallpaper is so sad that the walls look the same when parts of it are ripped down. Cannot wait to get that old glue scraped off…
Now onto the plan to move forward and make this space pretty! Here is the inspiration for one long desk we are making to put under the window: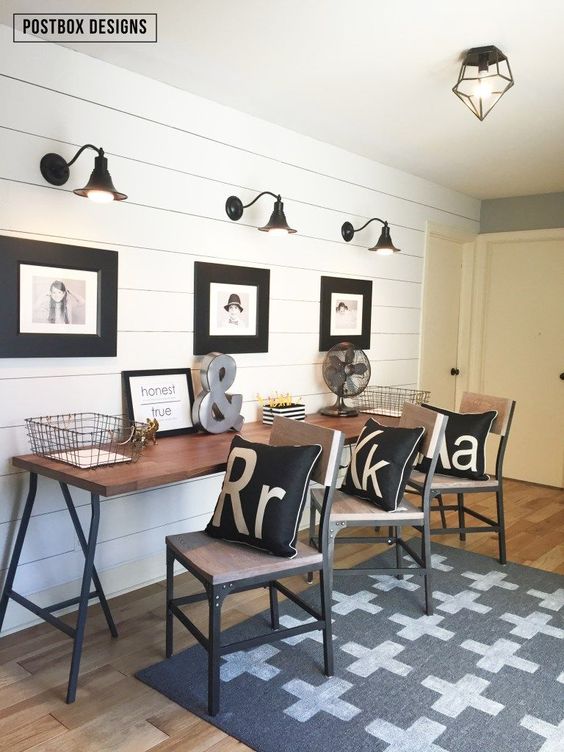 and I want to add an accent wall with paneling: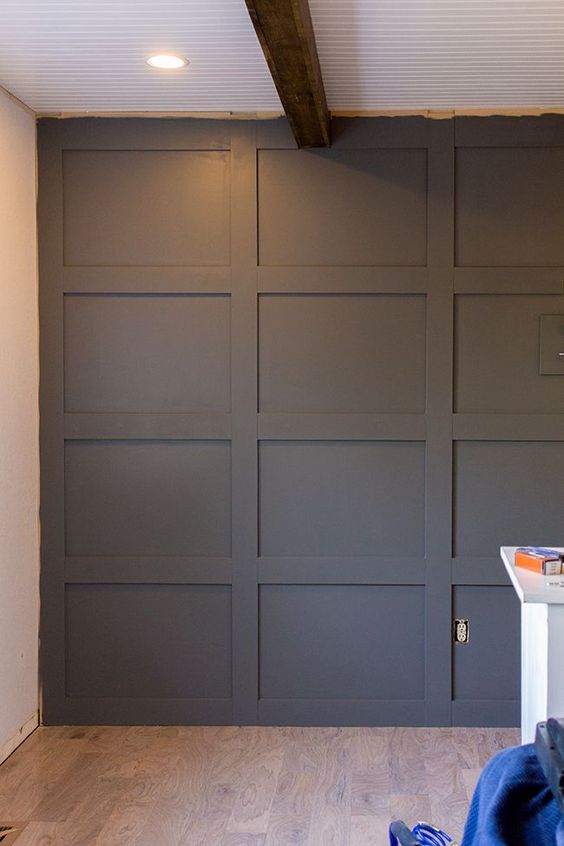 Working on choosing some soothing colors and jumping in with both feet this weekend. Wish me luck!
Best,
Kelly